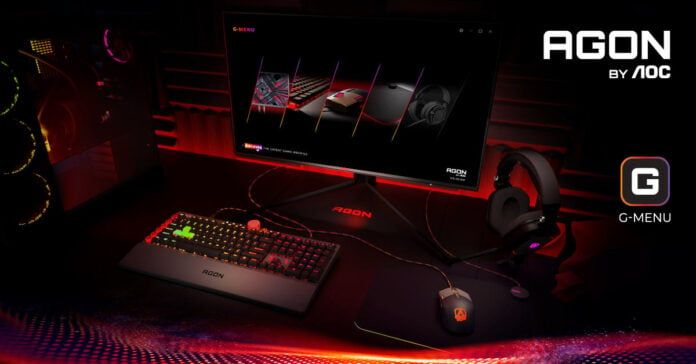 AOC is continuing its push into gamer territory with a new one-stop app intended to govern a growing product range.
G-Menu, launched today, is designed from the ground-up to manage and control all your AOC-branded goodies. While primarily focused on gaming monitors, the company's ecosystem has grown exponentially over the last few years, expanding its range into the peripheral market that include keyboards, mice, headsets, and even RGB mousepads.
At first glance, it seems like a great proposition if you're heavily invested in AOC gear, and any manufacturer serious about playing in this arena understands the importance of a stable software companion. Need examples? There's Corsair iCUE, Asus Armoury Crate, Razer Synapse and NZXT CAM to name but a few, and despite minor issues, they each offer plenty of convenience when managing settings and customisations.
For starters, G-Menu promises to take care of all your monitor needs and does everything your on-screen display settings can do from within Windows with a click of a button. What's more, all peripherals and monitors like the Agon Pro PD32M that come kitted with AOC's Light FX RGB illumination, can be edited, customised, and previewed in-menu before being deployed onto devices. It also offers a variety of custom RGB lighting patterns, colours and themed synchronisations between products with Light FX Sync.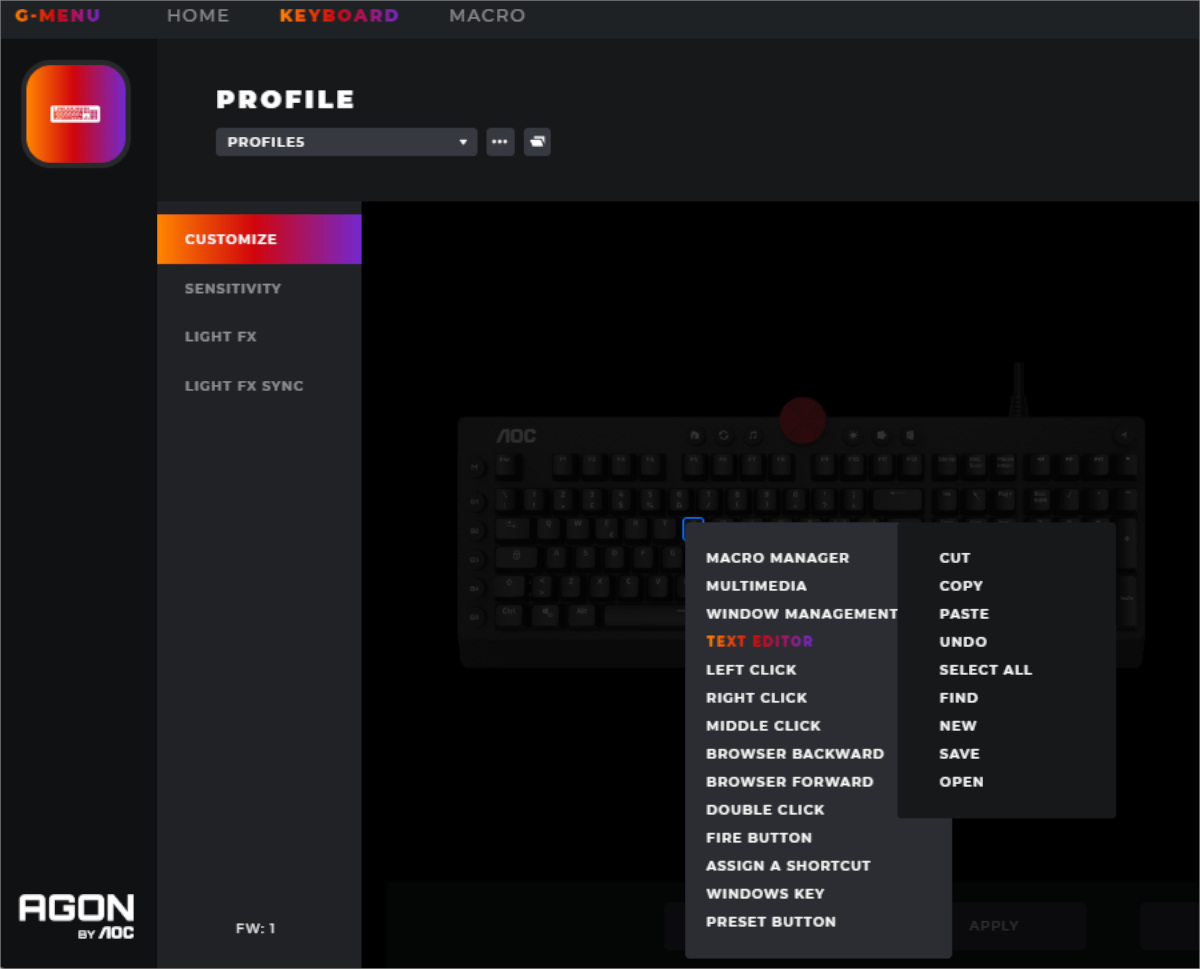 Taking it a step further, the G-Menu provides a solid range of customisation for mice and keyboards. DPI settings for mice can be edited and saved into user-specific profiles, great for when changing between various game genres.
You can also create, assign, and manage all you keyboard macros for your favourite games and applications, and assign various functions to buttons and keys. These functions include tasks such as; opening a multimedia player, adding play and pause buttons, internet browser tasks such as opening the home page, or adding a hot key for your favourite search bar. Finally, you may also add and edit basic OS functions such as cut, copy and paste, or open and saving documents.
Nothing out of the ordinary just yet, but these are early days and we expect G-Menu to grow in tandem with the Agon by AOC product line. If you're interested, the 125MB download is available here.