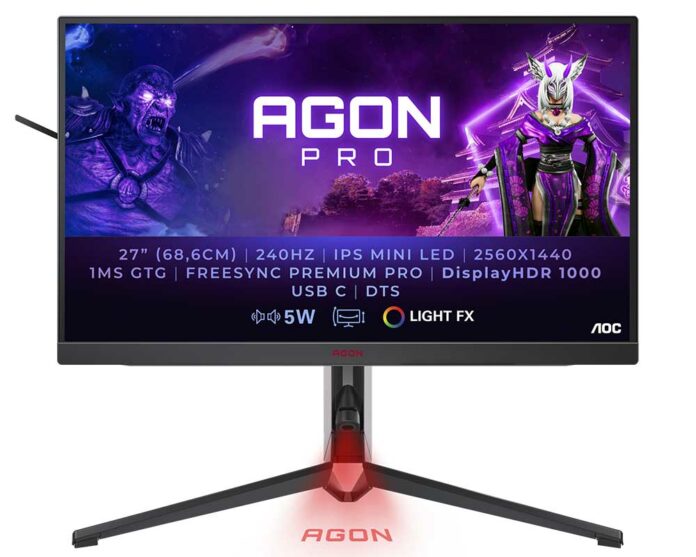 Agon by AOC is releasing a monitor packed to the gills with impressive specifications. The Agon Pro AG274QZM features a 27in screen touting a QHD resolution. Nothing new there, but the use of mini-LED technology enables the screen to offer an HDR1000 experience for displaying deep blacks and bright lights at the same time.
Delving further, the mini-LED backlight has 576 individual dimming zones for OLED-like blacks, and it's this ability to turn off tiny portions of the screen that lends itself to great contrast. AOC reckons peak brightness hits 1,200 nits, which is at the upper end of the scale for consumer gaming monitors.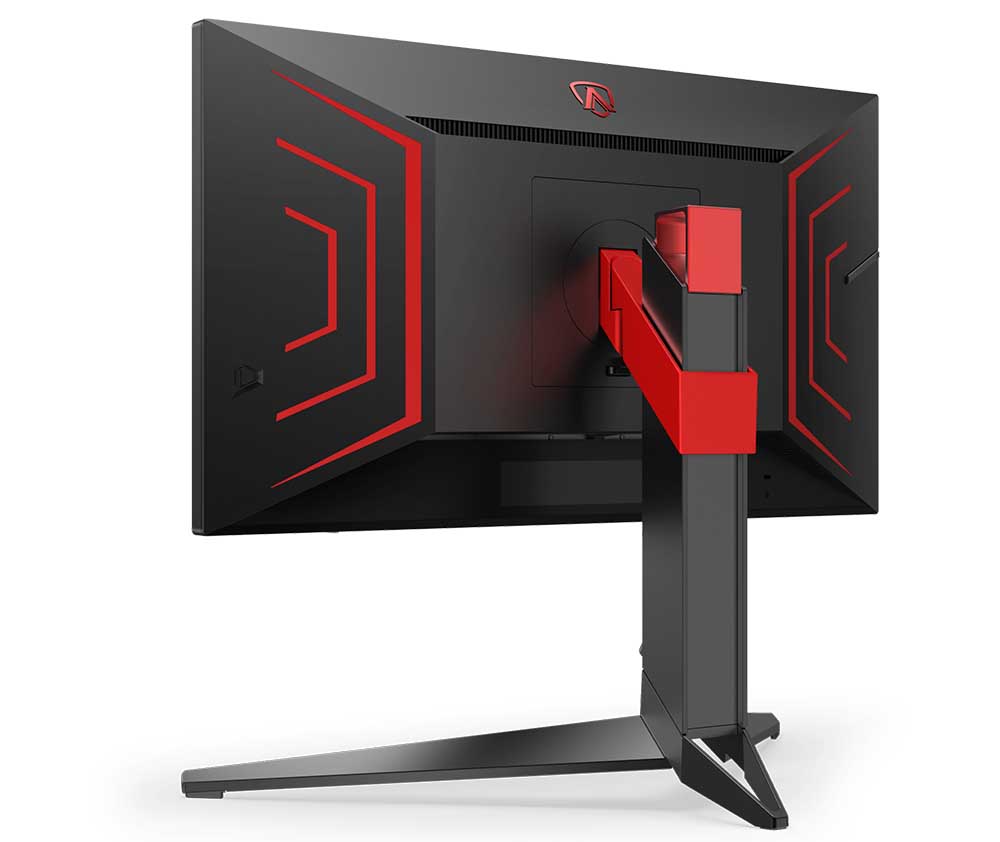 Gamers will be happy to learn the IPS panel offers a 240Hz refresh rate for tear-free gaming. Nvidia G-Sync is supported, and while there's no explicit mention of AMD FreeSync, there's little reason to believe it's not present. A three-sided 'frameless' design minimises bezels, too.
Outside of impressive panel specifications, there's 65W USB-C connectivity, four USB 3.2 ports acting as a peripheral dock, and through its baked-in KVM switch, users can flit between two PCs when using the same keyboard and mouse.
Style points are kept high by controllable RGB lighting on the back – known as Agon Light FX – and if you've been following premium AOC monitors of late, the stand incorporates a projector which beams the Agon logo on to a desk. A couple of 5W speakers offer what we imagine to be rudimentary audio.

If a lot of this looks familiar, the screen appears to be a toned-down version of the Agon Pro AG274QGM announced during this year's CES. This one also features a puck-shaped QuickSwitch controller for easy OSD navigation and settings.
All of this visual and gaming goodness doesn't come cheap, mind, as Agon Pro AG274QZM is set to cost a cool £999.99 and made available in June 2022.
If something larger tickles your fancy, why not enter our competition to win an AOC AG324UX 4K 144Hz gaming monitor worth £900?