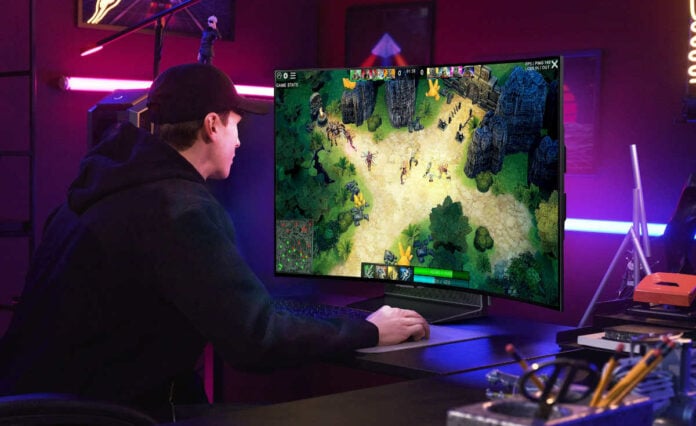 LG eliminates the need to ask the age-old question: flat or curved? The LG OLED Flex is a bendable 42in panel featuring a fully adjustable screen curvature, not to mention rich, vibrant hues and deeper blacks, which are a staple of OLED technology.
Here's the gist of it; the OLED Flex can transform from a flat panel to a maximum curvature of 900R with a click of the remote control. That's an impressive amount of bend considering a typical curved screen's is 1800R, and for the uninitiated, the lower the number, the more pronounced the curve.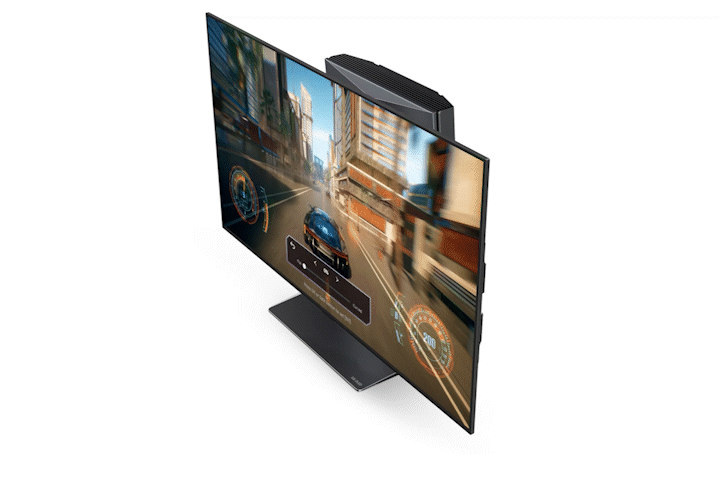 The cool thing is, LG's bendy screen is not limited to those two stock positions, as it can be manually adjusted and offers no less than 20 different levels of curvature to choose from, allowing for a wide range of functionality, be it a fully immersed solo gaming session or family movie night, the possibilities are almost endless. The accompanying stand allows for screen tilt 10 degrees toward, or up to five degrees away from the user, with height adjustability up or down by 140mm.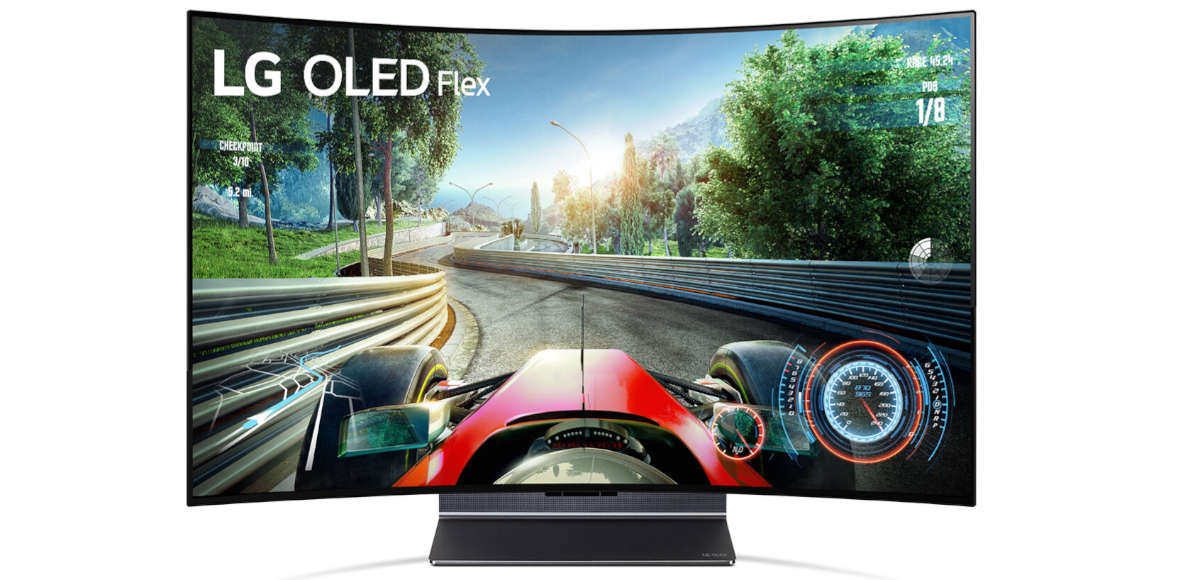 LG's magic trick is possible all thanks to a combination of backlight-free, self-lit OLED technology and LG's Alpha 9 Gen 5 intelligent processor. Display specs make it a sound replacement for your gaming monitor. Featuring Dolby Vision, the display outputs a 4K resolution at 120Hz refresh rate via HDMI 2.1 with variable refresh rate support, impressive auto low-latency mode, and a 0.1ms response time. The TV is also G-Sync compatible and carries AMD FreeSync Premium certification, ensuring tear- and stutter-free visuals. Consoles are supported too, naturally.
Additionally, the LX3 features two front-firing 40W speakers with built-in support for Dolby Atmos and built-in mic for voice chatting while gaming. The integrated Switching Hub function is where you connect peripherals, but unfortunately the press release doesn't go into any further details.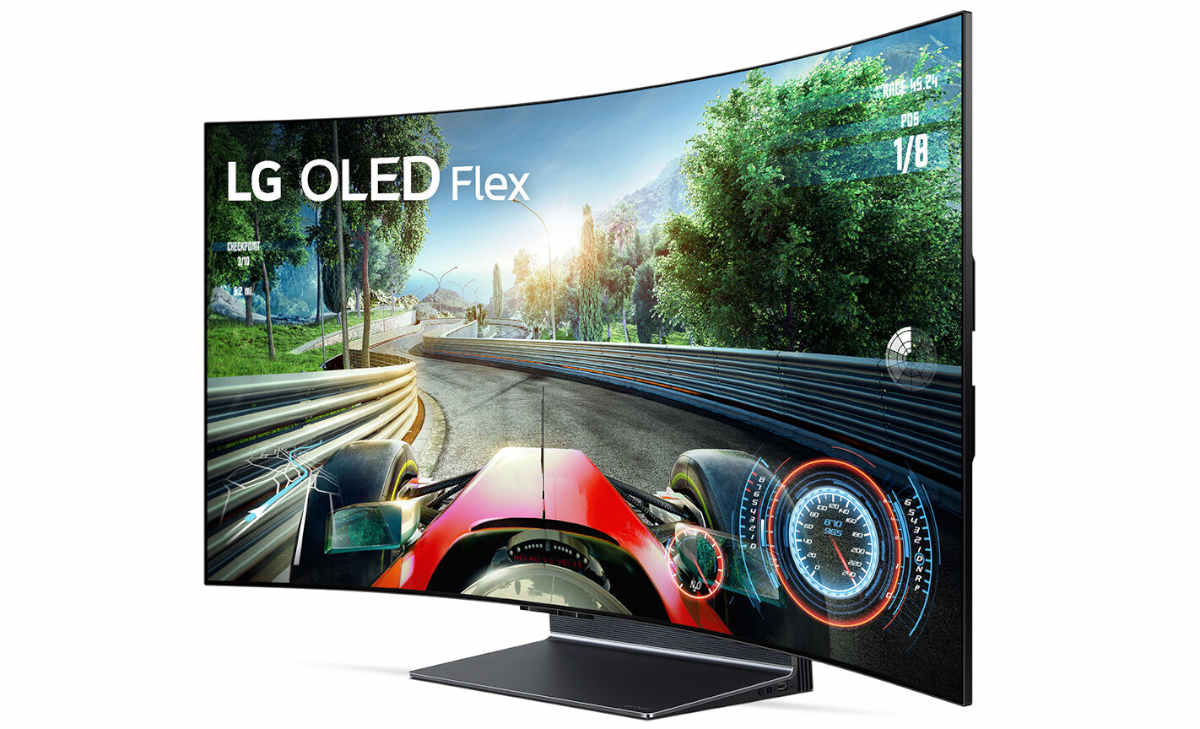 Finally, there's also a new gaming app exclusive to the TV which, "supports custom screensavers, offers shortcuts to popular apps, such as Twitch and YouTube, and provides a list of connected external input devices."
Honourable mentions include an adjustable image resize feature from 32in or 27in, for when the 42in screen real estate is just simply too imposing, and a multi-view mode enabling the user to view content from two different sources. A glorified PIP mode, in my opinion, but to each his own.
Pricing and availability for the screen has yet to be announced, though LG will showcase the OLED Flex at IFA 2022 starting tomorrow September 2 through September 6 in Berlin.