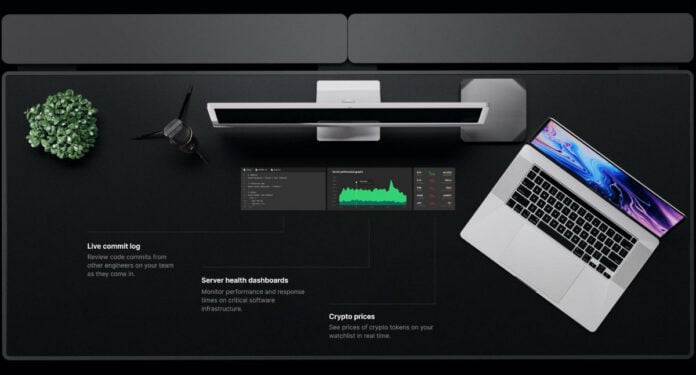 The Lumina Desk doesn't seem out of the ordinary, akin to many high-end motorised desks you would see at a local retailer, however this one has a catch. The folks at Lumina decided to embed a 24in OLED display right into the surface of the desk.
Capable of functioning as a standalone or secondary display for your desktop or laptop, the company claims it to be "the ultimate workspace for productivity," and it certainly looks the part. The display rests beneath a sleek black surface and is intended to nestle snuggly between your keyboard and monitor with ample room for a desktop, laptop and a beverage of choice, or anything else for that matter.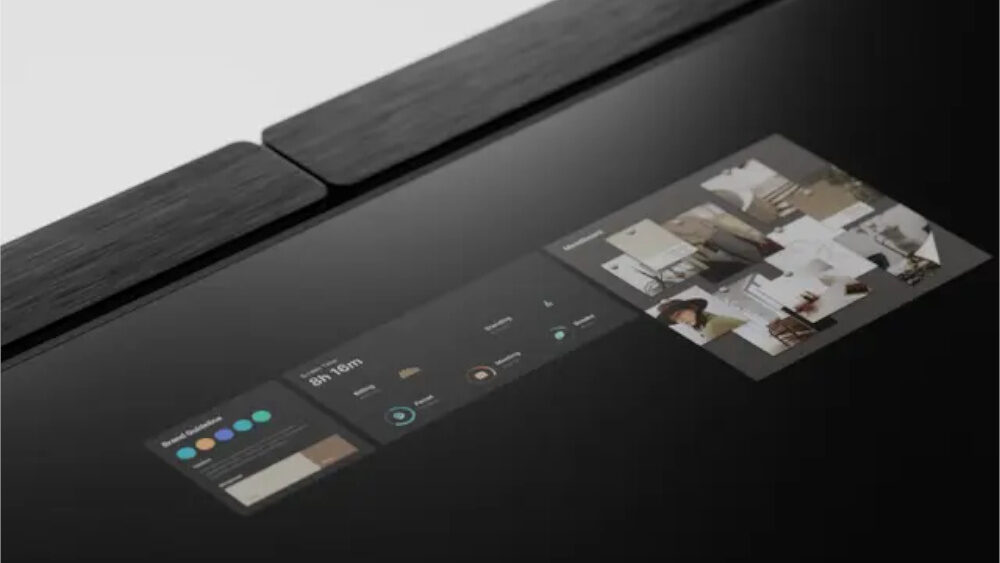 Onto specs, the 24in OLED display features a 60Hz refresh rate with a peak brightness of 1,200nits. No word on resolution and it is not touch capable either, but if the promo images are anything to go by, it does appear of outstanding quality. According to Lumina, the tech is "an always-on, ambient display that passively feeds you information," the company has also built its own custom Lumina OS and a software development kit is available to developers. For now, the list of software applications includes Google Calendar, Instagram, Zoom, Robinhood, Twitter and more, including task lists and social feeds.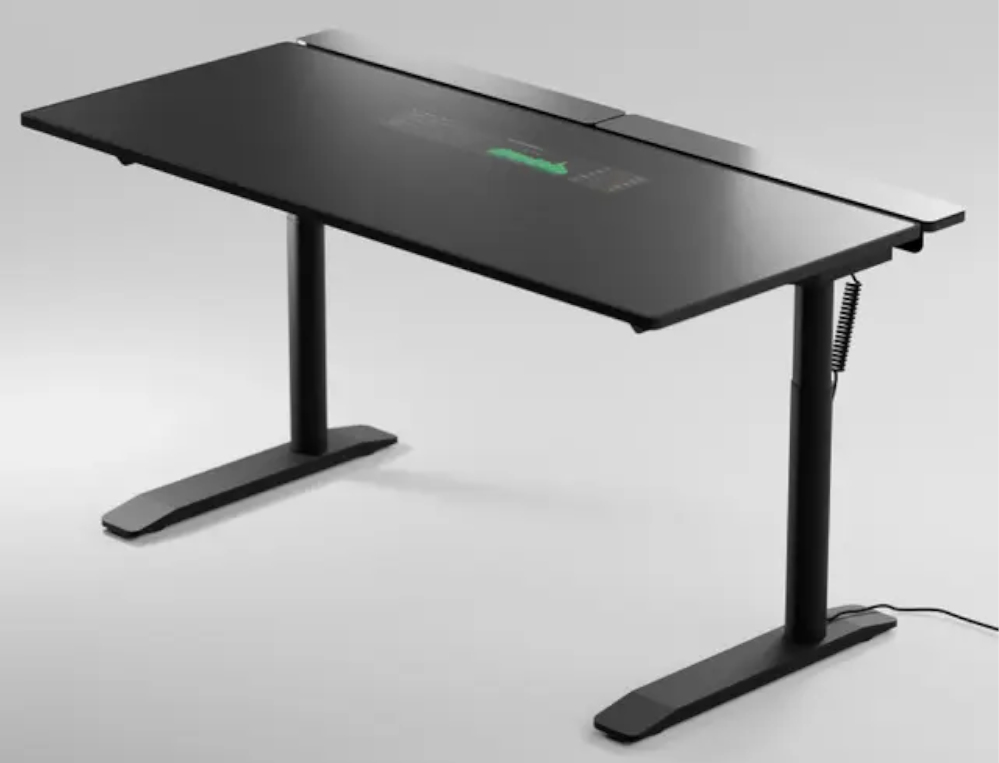 As for desk features, besides it being sit-stand capable with motorised control and supported memory functions, it measures 1500mm x 750mm and height can be adjusted anywhere between 750mm and 1200mm. Expect nothing but premium materials used here. The legs are made with a blend of anodised aluminium and stainless steel, while the dark surface table top is made of anti-glare reinforced glass.
Additional features include two hidden compartments located at the far end, each capable of 826 cubic inches of storage space, making cable management a breeze, and has a total of six built-in power outlets and six USB-C ports. You can also wireless charge any peripherals with Qi-charging support, as the desk features dual 20in wireless charging pads alongside the display, capable of delivering 100W each.
Lumina's not the first to experiment with imbedded desktop displays, back in the early 2000's Microsoft brought promise of a future where our tables would resemble the sci-fi flicks we grew up watching – the Surface Table (remember that?) indulged our Blade Runner and Tron-era fantasies and featured a massive fully interactive display, complete with speakers and multi-touch control.
We also saw the release of the Surface Hub and Surface Hub 2S, though these interactive surface computing platforms were reserved for business, retail, and commerce sectors, and the technology is yet to transition to the consumer space in a meaningful way. Many others tried to bring their own versions to market, albeit to limited success.
The 16-year-old PixelSense table does have one up on the Lumina Desk, besides being full-touch capable, it could sense any stationary objects on top of the screen, so you wouldn't have to worry about accidently clicking on something. Truly ahead of its time.
No Pricing and availability just yet, though you can expect the Lumina Desk at some point in 2023. Pre-orders aren't available, but for those interested you can sign up for up-to-date notifications as it moves closer to production. It certainly won't come cheap, but that shouldn't deter anyone who fantasises over Mr Dillinger's desk…