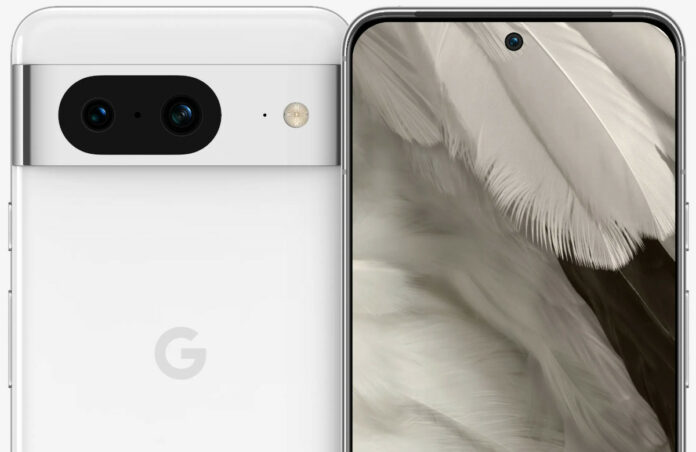 The Google Pixel 8 is about four months' away from launch, give or take, but that has not stopped a handful of marketing images and device renders from leaking online. This latest leak is even better and reveals hands-on images of the next Pixel 8 Pro.
To be specific, the source appears to be a tester who received the unit from Google's device team for, well, testing, and allegedly, the tester went on to release the images via a Reddit post, breaking all NDA in the process. Naughty, naughty. The images have since been deleted along with the account that posted them, which makes it more than likely that the flicks captured and spread across the Internet are the real deal.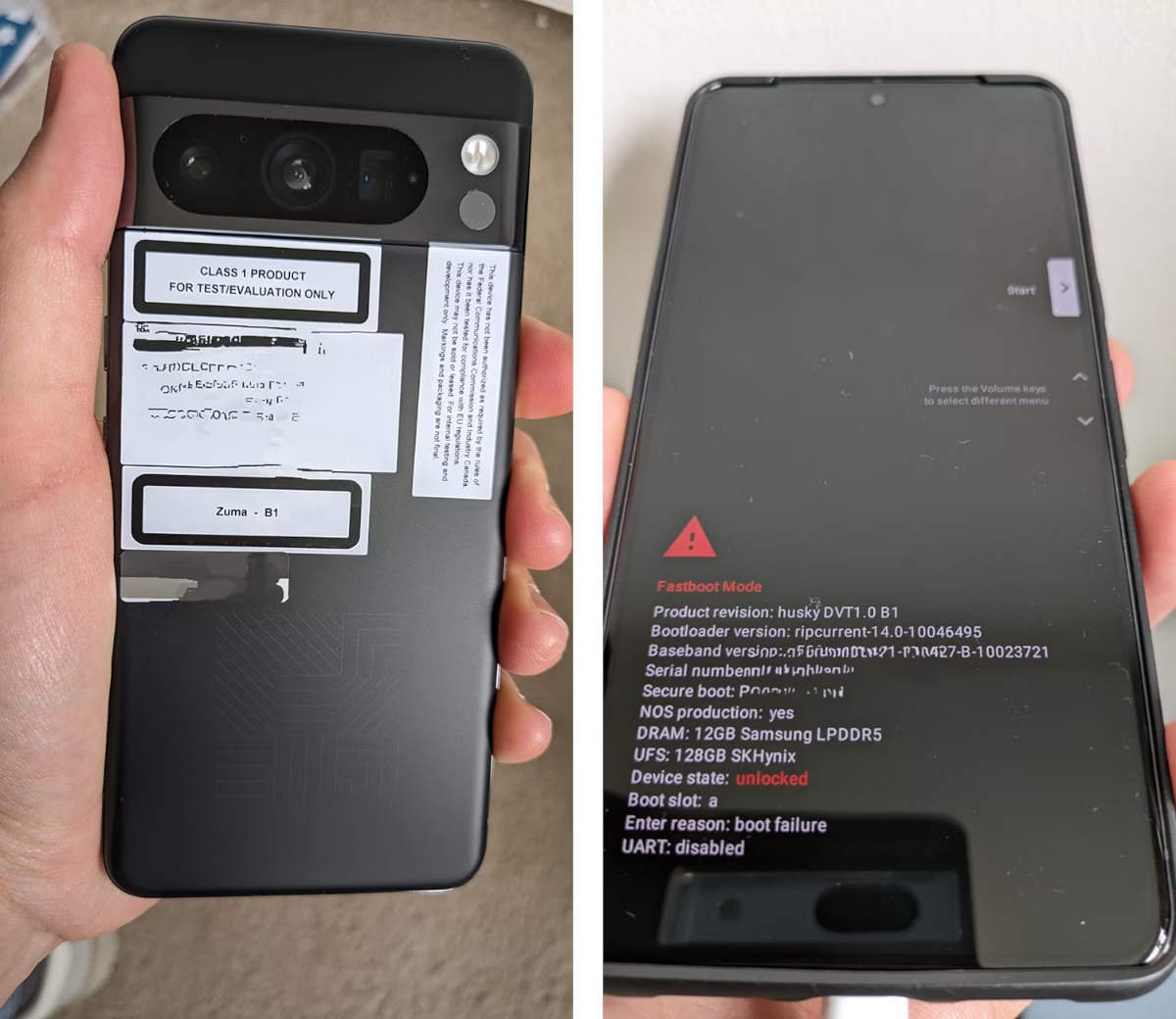 As far as design changes go, the phone takes a much bolder stance through more pronounced curved edges, giving it that signature Google design. More importantly, it appears to have a flat display in front – a first for a 'Pro' variant made by Google, and in the rear an impressively large metallic camera bump that consists of three main lenses housed in a pill-like shape. It's gorgeous.
Take an even closer look reveals it's clearly a prototype, as the label reveals 'for test/ evaluation only.' More so, on the bootup screen, the production revision field reveals the name 'husky,' a codename synonymous with the unreleased Pixel 8 Pro variant, as well as a 'Zuma – B1' sticker in the rear, a codename signifying Google's Tensor G3 chipset. Other information also reveals that this particular model has 12GB of Samsung LPDDR5 memory and 128GB of UFS storage made by none other than SK hynix.
As with any prototype leak, both specs and design are subject to change at short notice, so best take the information with a grain of salt. It's more than likely additional images and details will pop up before its official debut, nonetheless, we can expect the Google Pixel 8 Series to launch in October at the annual I/O event. We await with bated breath.