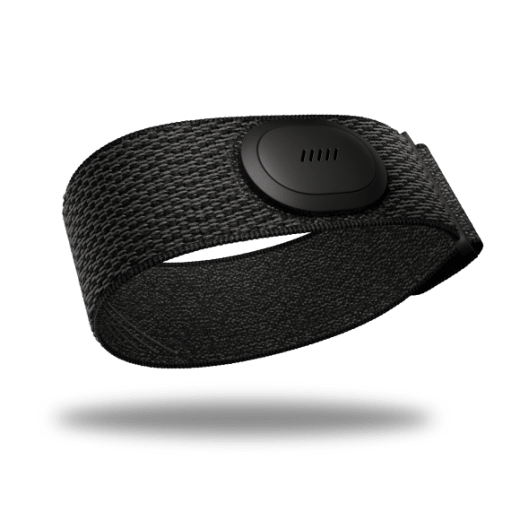 Known for its range of stationary bikes, treadmills and fitness equipment, Peloton yesterday augmented its accessories range with the Heart Rate Band, priced at $90, and naturally designed to work with other Peloton products.
Heart Rate Band differs from in-market, chest-worn Heart Rate Monitor by featuring easy-to-read heart rate zones based on a five-LED activity level. Designed to be worn on the forearm at, Peloton says, three fingers below the elbow, it is available in two sizes – small (19-27cm) and large (27-34cm).
Like many monitors, the Heart Rate Band uses optical sensors, though we expect it to be more accurate than wrist-worn devices as it resides further up the arm. Communicating with compatible Peloton devices via Bluetooth, it will work with a plethora of third-party apps, but be warned, it is not compatible with ANT+, used by serious fitness devices.
No indication is given on battery length, suffice to say it will last multiple workouts. Though not a surprise as rumblings of its existence were present last summer, our biggest gripe is price. At $90/£80, it is far dearer than the Heart Rate Monitor's $34 asking fee, and rivals the pricing for reasonably decent smartwatches with baked-in optical HRM support.
The at-a-glance indicators are useful for those getting into measurement-based fitness, to ensure they're in the correct heart-rate zone, yet it would have been cooler to see a three-digit LED detailing the exact heart rate.