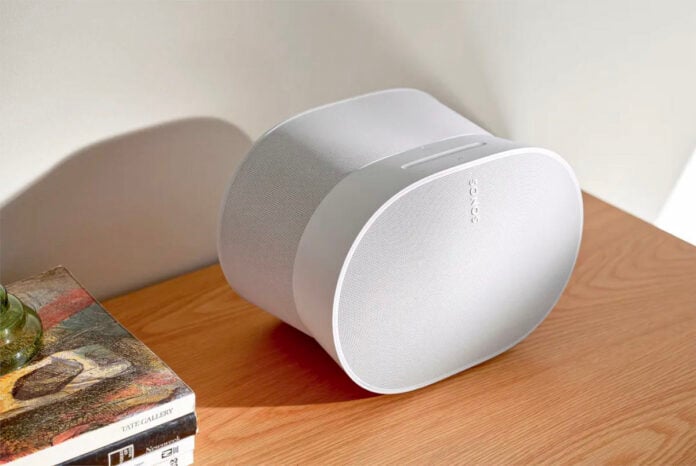 Audio maker Sonos has two brand new speakers in the pipeline. The Era 100 and Era 300 look to be high-end wireless speakers designed to fend off the growing threat of smart home competitors such as Amazon Echo, Google Nest, and Apple's latest HomePod.
A source at The Verge has not only revealed a slew of juicy images, but also specs for the upcoming products. As it stands, the Era 100 is being touted as a direct successor to the age-old Sonos One, while the Era 300 is an entirely new device designed to showcase the latest spatial audio and Dolby Atmos technologies. Both serve as well-rounded standalone devices, or alternatively a welcome addition to a Sonos surround sound setup.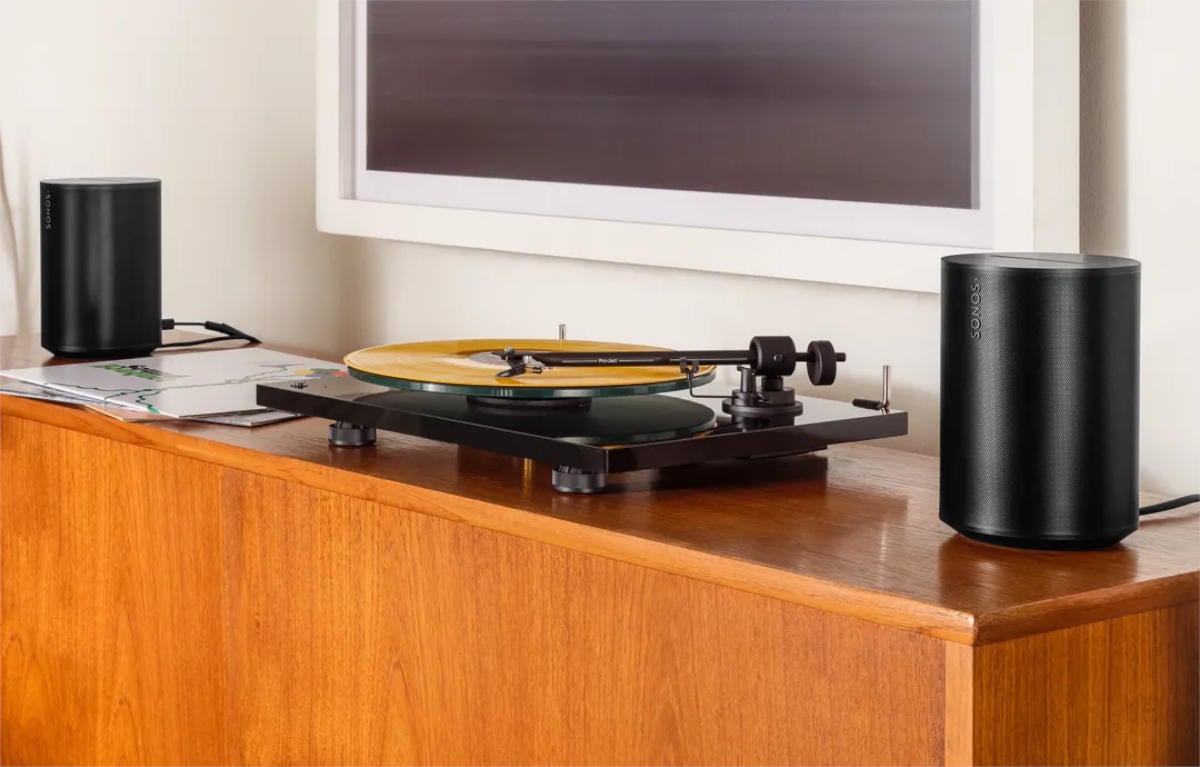 Taking a closer look at the Era 100, it's quite apparent that it takes several design cues from its predecessor, while adding a few quality-of-life improvements and upgraded internals. Exact dimensions are sorely missing, though it seems to be more or less the same size and cylindrical shape as the Sonos One, with a slightly curvier design that gives it a refined appearance.
On the other hand, the Eros 300 takes a more traditional speaker approach in terms of size and scale, while still featuring that unique Sonos flare. More oblong than it is cylindrical, the speaker design can be best described as an oval resting on its side, with mesh grills all around and what appears to be touch media/volume controls on top.
Internals allegedly contain as much as six audio drivers that fire in all directions lending credence to the spatial audio claim and expand possibilities for Dolby Atmos-enabled rear speakers. Integrated mics offer support for Sonos Voice control, there's double the amount of RAM, and possibly eight times the amount of storage when compared to previous Sonos devices. Whew.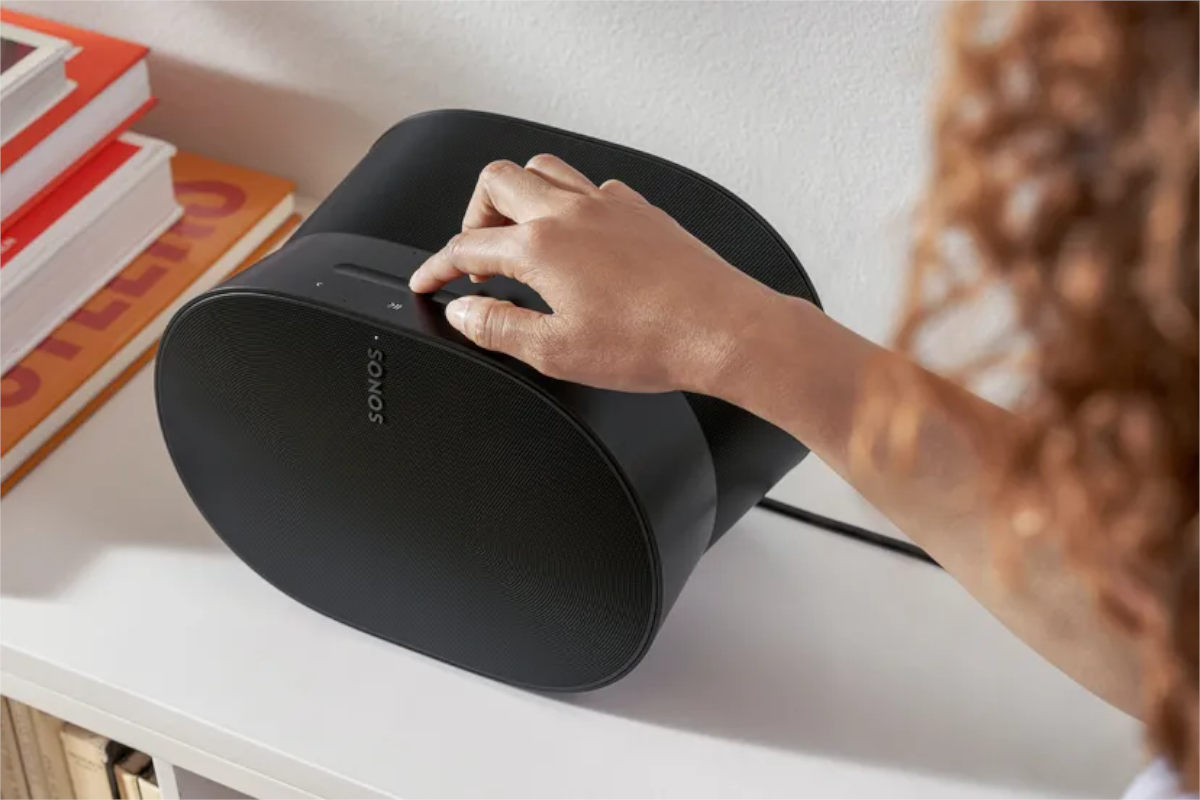 In terms of I/O, both will also feature the latest Wi-Fi 6 and Bluetooth 5.0 connectivity including a hard-wired option via USB-C line-in audio. 3.5mm audio jack it is not, but still a welcome addition in a space where companies have taken a minimalist approach, relying heavily on wireless streaming in lieu of the tried-and-trusted physical input.
Available in black or white, pricing is wildly speculative, though is said to cost somewhere in the region of $250 for the Eros 100 while the Eros 300 might sell for $450. Exciting times for Sonos fans awaiting a refresh, though as per usual all information should be taken with a grain of salt, at least until official word arrives.