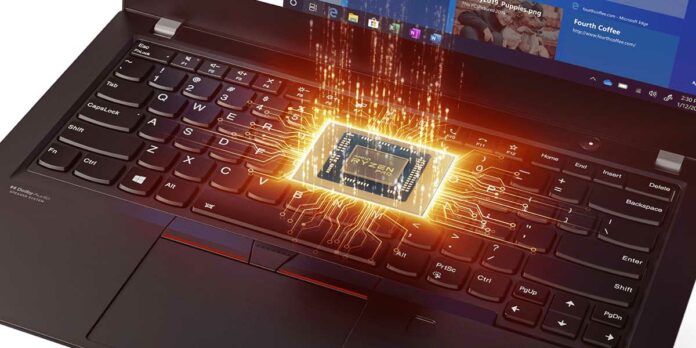 The following text is provided by AMD and published verbatim.
Over the past couple of years, it's unlikely that connectivity has been a major concern for most business leaders. As a result of the pandemic-induced shift to remote working, which has seen staff depart corporate headquarters for home offices, employees have been hooked up to super-fast home Wi-Fi networks – the same networks they use to stream Netflix, play online games, and connect with friends and family.
However, now that the world is starting to return to normal, many organisations are realising the importance of always-on connectivity, particularly as workers return to the daily commute and re-enter the world of corporate events. Business travel, too, is starting to make a comeback, which means workers are often left reliant on hotel Wi-Fi and poor conference centre connectivity options.
While most of your employees will have a smartphone with 4G or 5G connectivity, enabling them to catch up on emails and do some light work-related tasks, that often isn't enough. For tasks that require full PC power, a 4G-equipped laptop might be the answer your business is looking for. Not only does this make completing work tasks on the go less stressful for your out-of-office workers, but it's also much safer than connecting to public Wi-Fi networks – and often much faster too.
They're a great option for your non-travelling employees, too. With businesses embracing a new hybrid way of working, whereby workers can split their time between their home, the offices and endless other locations, a 4G laptop allows your employees to get to work no matter where they are, be it in the garden, at the park or at a local coffee shop.
This will also save your employees having to rely on often-unreliable Wi-Fi hotspots, which are also prone to quickly draining smartphone batteries and unknowingly eating up data plans, which could prove costly for your business.
Unfortunately, while almost every notebook available today has a Wi-Fi card built-in, there aren't nearly as many laptops that offer an included 4G card. However, AMD's Ryzen 6000 PRO processors make it easier than ever to ensure your employees are connected wherever they go, and the chips are now available in a number of laptops that come with a 4G modem built-in.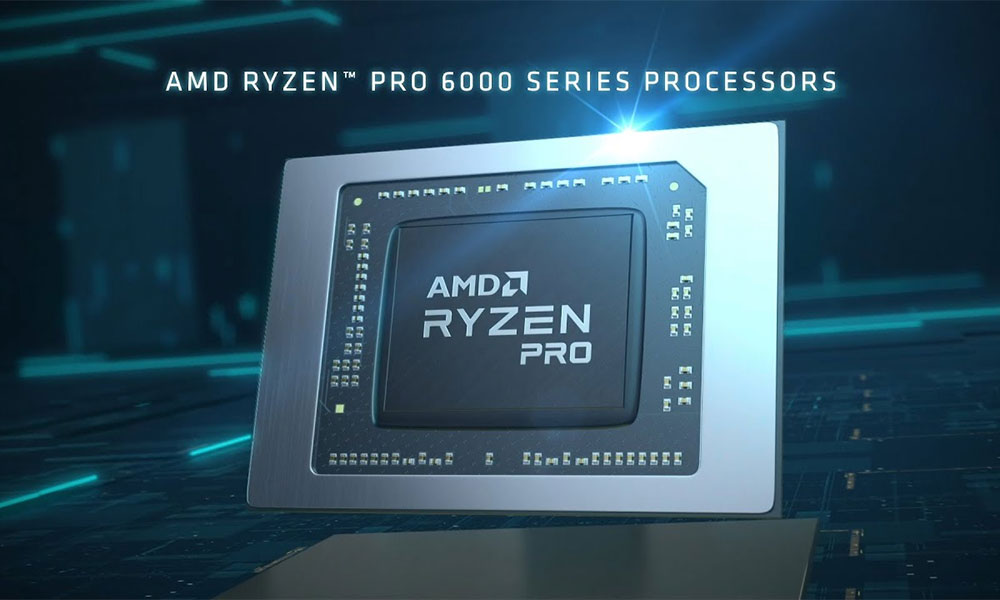 The Lenovo ThinkPad T14, for example, is a Ryzen 6000 PRO-powered business laptop that not only supports the latest Wi-Fi 6E standard but also comes with optional support for 4G LTE and sub-6 5G via eSIM for those business users who are always on the go and need constant access to a reliable connection. The HP EliteBook 805 is another AMD Ryzen 6000 PRO laptop that ticks the boxes when it comes to enterprise connectivity; it offers gigabit-class 4G LTE powered through 4×4 antennas, which means your employees can get to work virtually wherever they are in the world. 
What's more, with an AMD Ryzen 6000 PRO processor-based laptop with 4G connectivity, you can rest assured your employees have all of the tools and power they need to get the job done. Based on AMD's "Zen 3+" architecture, the Ryzen 6000 Series mobile CPUs can deliver as much as 1.3x faster performance than the previous generation*, and can deliver up to 26 hours of battery life on a premium business laptop**, ensuring your employees don't need to be tethered to a socket.
The CPUs offer much more than support for 4G LTE networks in the connectivity department, too. AMD Ryzen 6000 PRO processors deliver next-generation multi-gigabit speeds with support for Wi-Fi 6E and Bluetooth 5.0 and 40GB-per-second data transfers via USB 4.0.
Despite these connectivity credentials, AMD Ryzen 6000 PRO CPUs can be found in some of the lightest, thinnest and most portable business laptops around – perfect for your employees that are back to embracing the world of business travel.
---
* Based on testing by AMD as of 12/14/2021. CPU performance evaluated with a geomean of 9 multi-threaded content creation and CPU tests. The geometric mean score is a mean or average, which indicates the typical value of the benchmark results by using the nth root of the product of the test results. GPU performance evaluated with 3DMark Time Spy. System configuration for Ryzen 7 5800U CPU/GPU performance: HP ProBook 635 Aero G8 configured with 2x8GB DDR4-3200 (22-22-22), Windows 11 22000.282, Samsung 980 Pro 1TB SSD, 15W nominal processor TDP, GPU driver 27.20.21026, BIOS T83. System configuration for Ryzen 7 6800U CPU/GPU performance: AMD reference motherboard, 4x4GB LPDDR5-6400, Windows 11, 1TB SSD, 28W nominal processor TDP, GPU driver 30.0, BIOS TRM0081D. Laptop manufacturers may vary configurations, yielding different results. Performance may vary. RMB-13
** Testing conducted as of 4/18/22. Battery life tested on an HP Elitebook 865 G9 laptop configured with a 76WHr battery, Ryzen 7 6800U processor with Radeon graphics, 256GB HDD, 8GB memory, Win 10 Pro, video resolution of 1920 x 1200 x 60 Hz and the power slider set to "better battery." Actual battery life will vary based on several factors, including, but not limited to: product configuration and usage, software, operating conditions, wireless functionality, power management settings, screen brightness and other factors. The maximum capacity of the battery will naturally decrease with time and use. For more information about the MobileMark 18 benchmark test, see https://results.bapco.com/fdr/63601890f0f14ab5c99c634be6721d95.