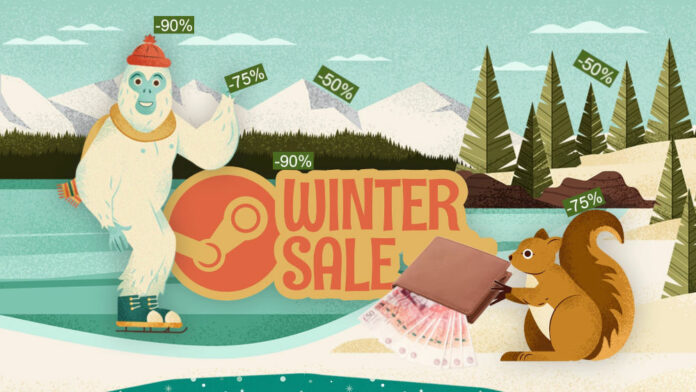 The dates of upcoming Steam sale events from February 20, 2023, through to January 4, 2024, have been leaked showing 14 planned events including small weekend deals interspersed between massive seasonal sales.
The list has been spilled from a Valve email sent to developers and publishers that has inevitably made its way onto the web. In chronological order we have:
Mystery Fest: February 20 – 27
Puzzle Fest: April 24 – May 1
Spring Sale: March 16 – 23 (major seasonal sale)
Sports Fest: May 15 – 22
Next Fest: June 19 – 26
Summer Sale: June 29 – July 13 (major seasonal sale)
Stealth Fest: July 24 – 31
Visual Novel Fest: August 7 – 14
Strategy Fest: August 28 – September 4
SHMUP Fest: September 25 – October 2
Next Fest: October 9 – 16
Return of Steam Scream Fest (Halloween): October 26 – November 2 (additional details to come)
Autumn Sale: November 21 – 28 (major seasonal sale)
Winter Sale: December 21 – January 4, 2024 (major seasonal sale)
The first sale event (Mystery Fest) is already running, featuring games such as Heavy Rain, What Remains of Edith Finch, and Return of the Obra Dinn, a unique-looking title made using 3D 1-bit graphics. Yes, you heard it right, each pixel is either black or white.
The next promotion is themed around puzzles thus we should see games like Syberia: The World Before, Unravel, or Superliminal where you manipulate reality using perception.
Then we finally reach the first big event, a Spring seasonal sale. Here we hope to find all types of games from the usual The Sims all the way to Amnesia: The Dark Descent. The Spring sale is most likely to feature the best prices, though as always be sure to keep tabs on price history using steamdb. Note that there is also a browser add-on for steamdb that integrates directly on top of Steam's store, making it easier to check each game's lowest historical price without leaving the page.
Already spending too much on games? Might be time to hide the wallet, seeing as Steam's next major sale only three weeks away.