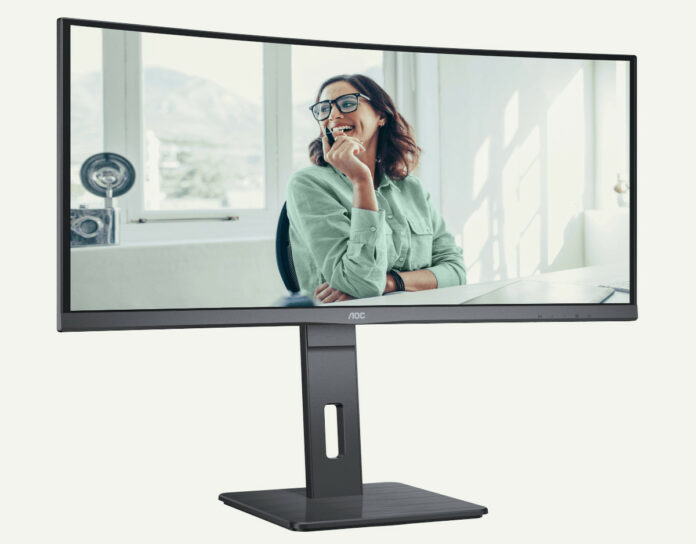 Agon by AOC seeks to make prospective school careers just a little bit more fun with its exclusive range of monitors designed to cater for specific needs. Ranging from ultra-portable options for university grads prioritising space, to a swathe of affordable monitors, as well as productivity-focussed ultrawide screens ideal for the home office, AOC reckons it has them all. Let's unpack.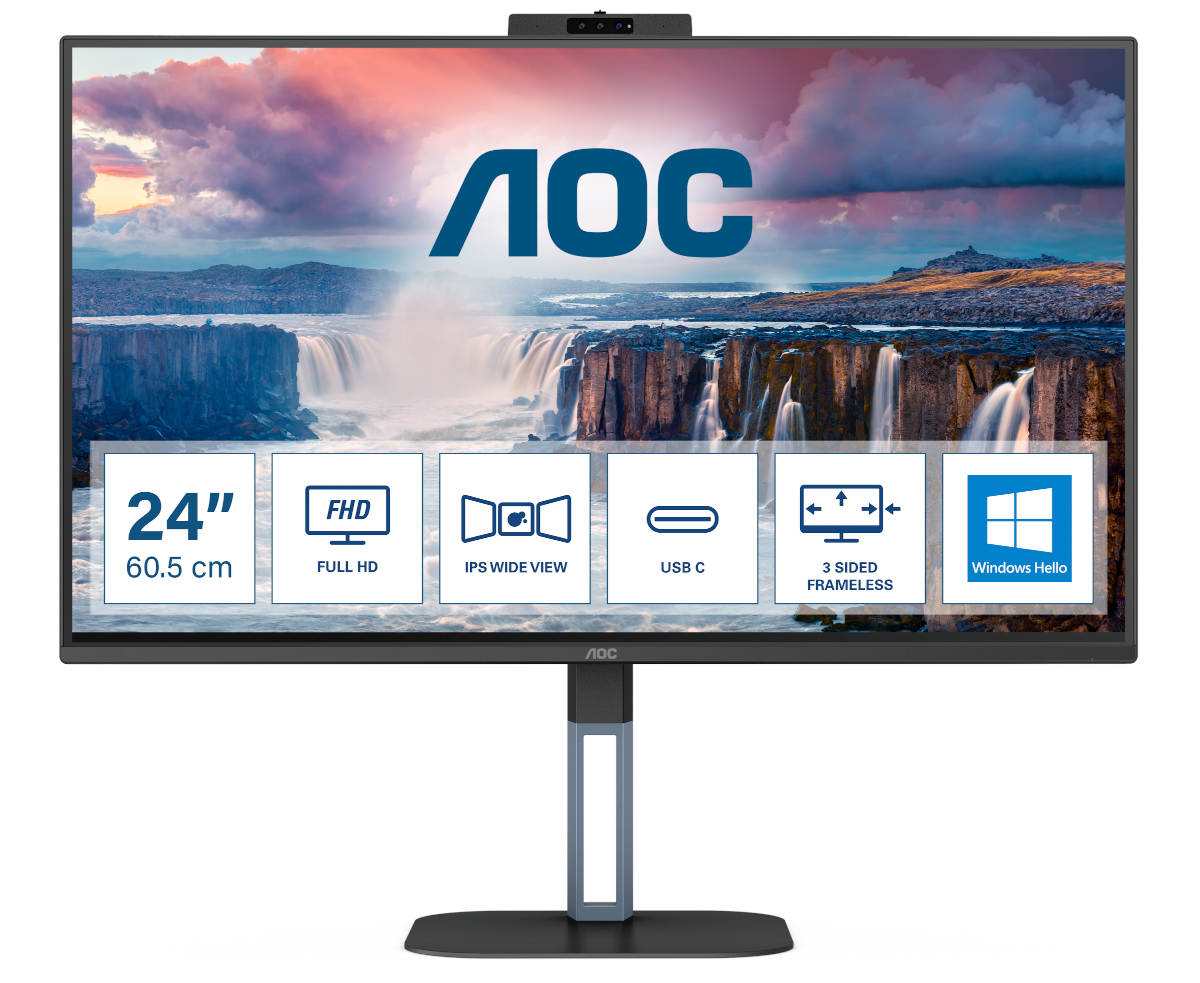 The AOC 24V5CW is a versatile solution designed specifically for multitasking and productivity. It features a 24in full-HD IPS panel and is equipped with a slim and compact design ideal for small dormitories and cramped workspaces. For added convenience, it can be operated via a USB Type-C port with 65W of power delivery allowing for seamless connectivity; handy for those who work exclusively via a modern laptop and are in dire need of a larger screen. Filling out the I/O, there's a four-port USB 3.2 Gen 1 hub, as well as an RJ45 for tethered connectivity, and a two-megapixel webcam for video conferencing.
Meanwhile, the AOC Q27V5CW monitor offers the same versatility as the 24in monitor, but with the added benefit of a larger screen space and even higher 1440p QHD resolution. Agon promises stunning visuals and accurate colour reproduction, ideal for creative students with a primary focus on graphic design, video editing and other visual-intensive tasks.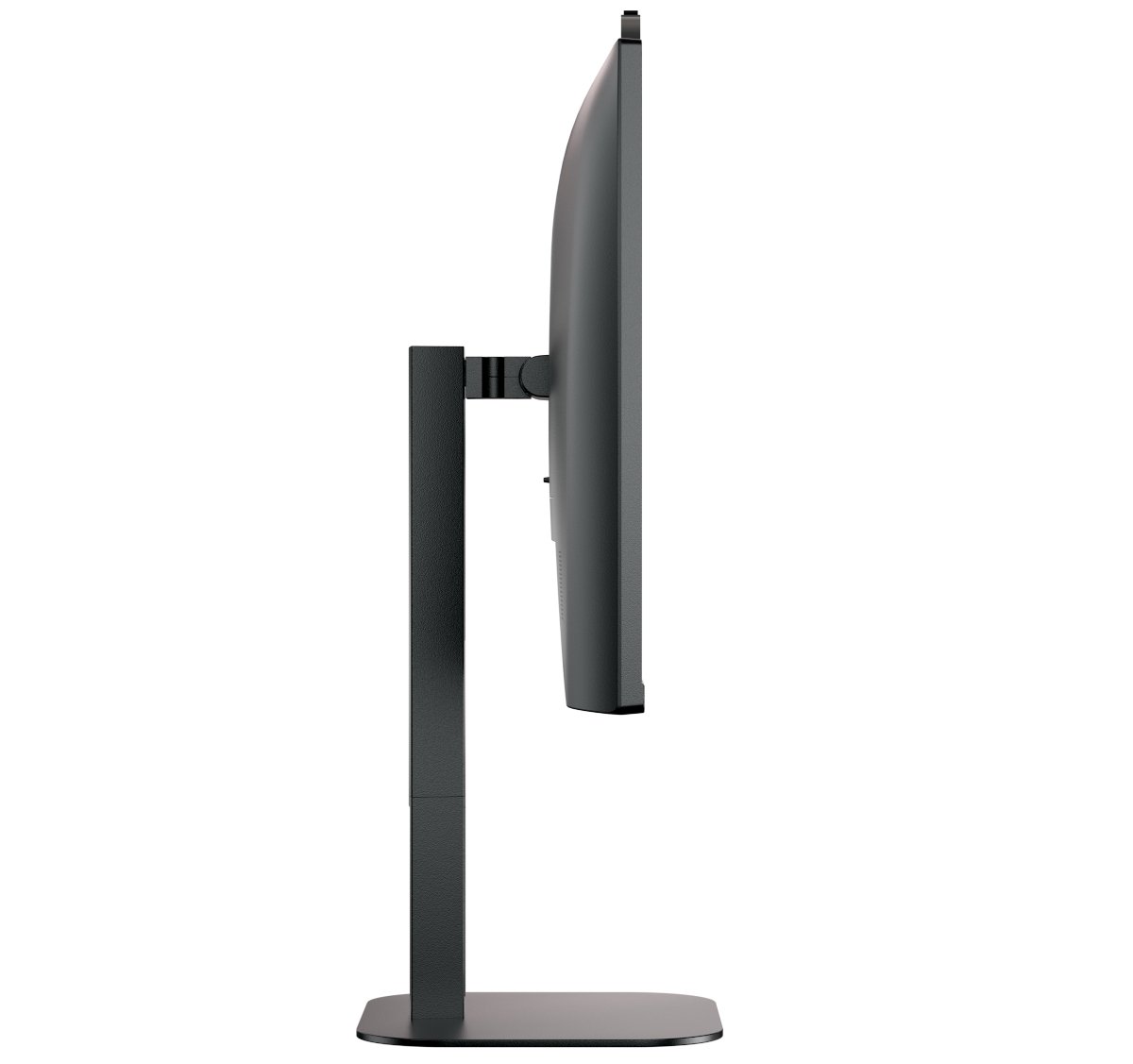 Moving on to even bigger things, you will find a suitable answer to replace smaller dual-screen workplace setups. The AOC CU34P3CV jumps into VA territory, with a 34in, 1440p QHD panel, good for up to 100Hz refresh rates.
What's more, it features an ultrawide 21:9 aspect ratio, which is great for dual-document viewing and video editing, timeline-scrolling bliss, plus a 1500R curve wraps around for enhanced focus, be it for work or quick gaming sessions. While I/O remains the same as above, it also includes dual 5W speakers for audio, a height-adjustable ergonomic stand, and KVM switch integration for simple switching between multiple devices. A solid all-rounder.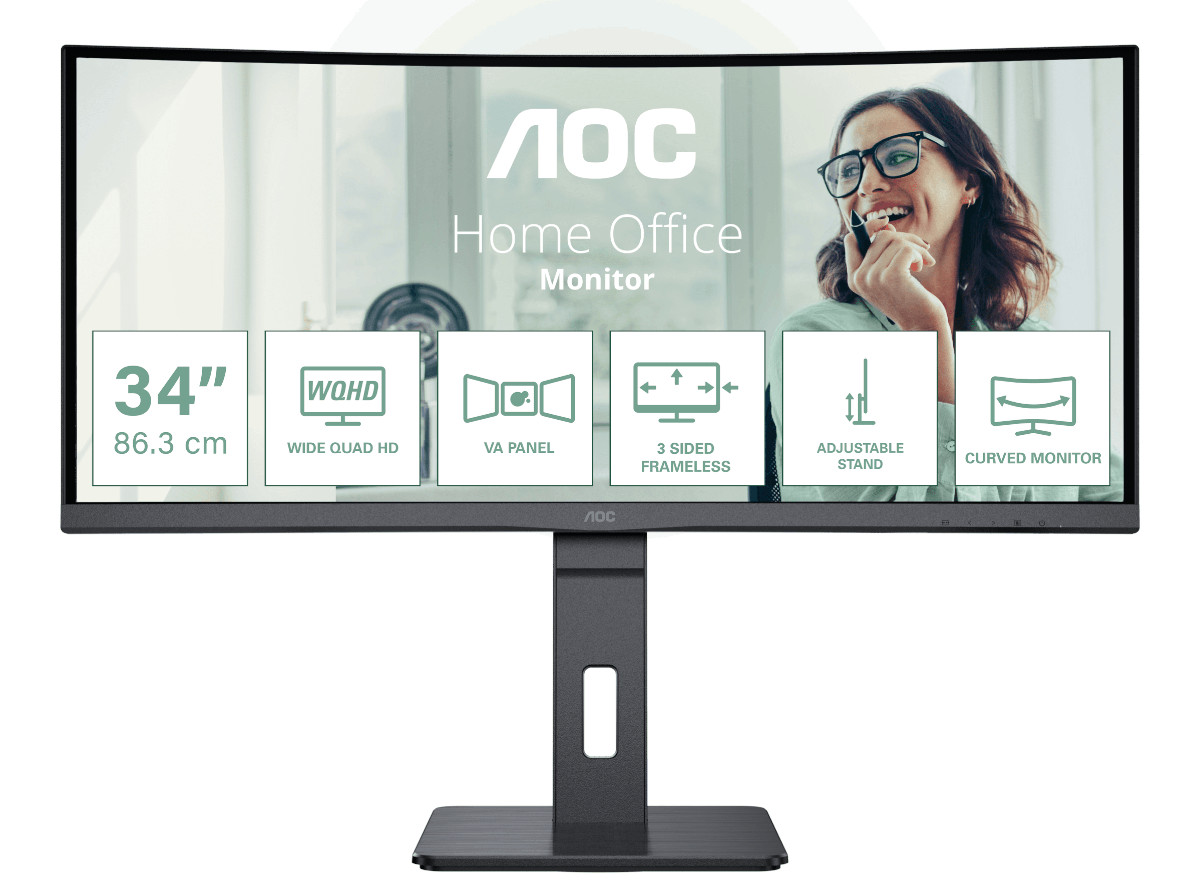 All of the above screens feature flicker-free technology and low blue light modes, configurable via their respective easy-to-navigate OSDs. It may not seem like much, but these features are important for maintaining eye care, especially when working at night.
Rounding off the list, the AOC I1601P is a portable 15.6in, full-HD IPS monitor designed with on-the-go productivity in mind. It features an ultra-thin design at just 8.5mm thick, and lightweight construction weighing just 800g, making it comfortable to carry around campus. A companion for student presentations and assignments, Agon includes a smart cover that provides additional protection during transport between classes, and doubles as a kickstand for a simple and quick setup.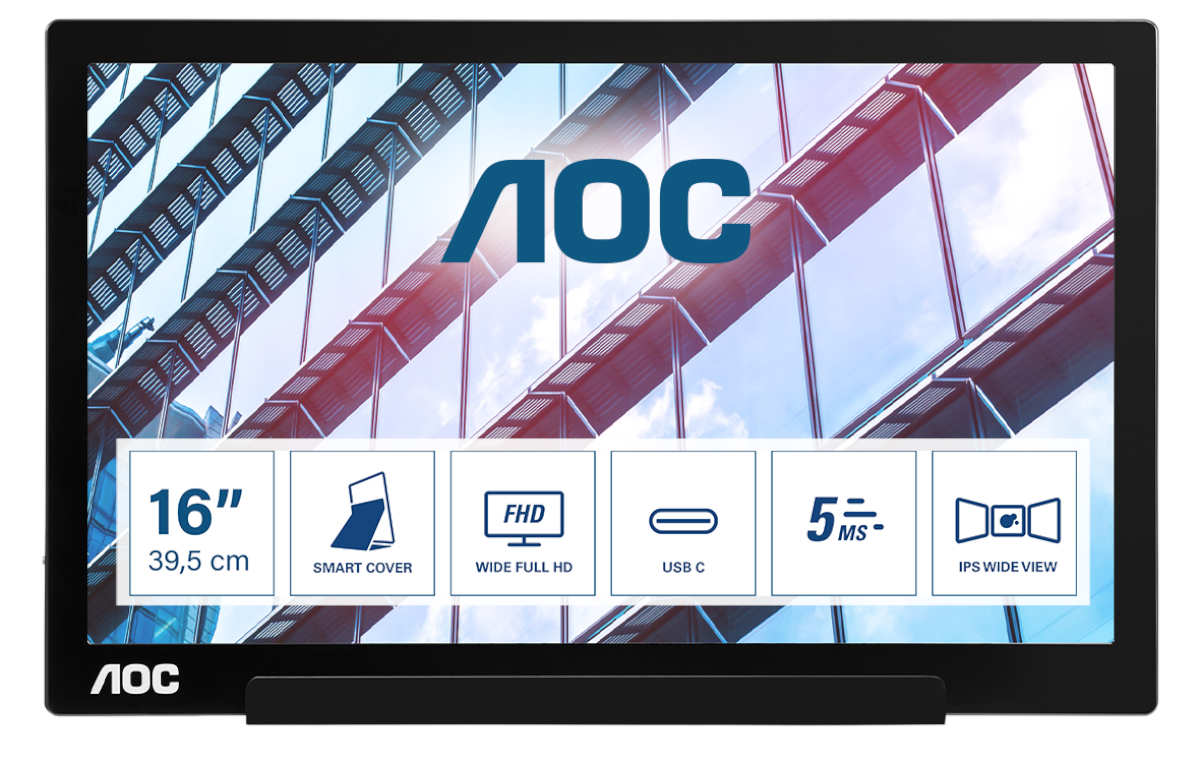 The roundup also sneakily includes AOC's gaming monitors, one of which is the AOC Q24G2A QHD monitor and the other a slightly larger sibling known as the AOC Q27G2S/EU IPS. Both equally impressive displays, but something we've covered in great length before.