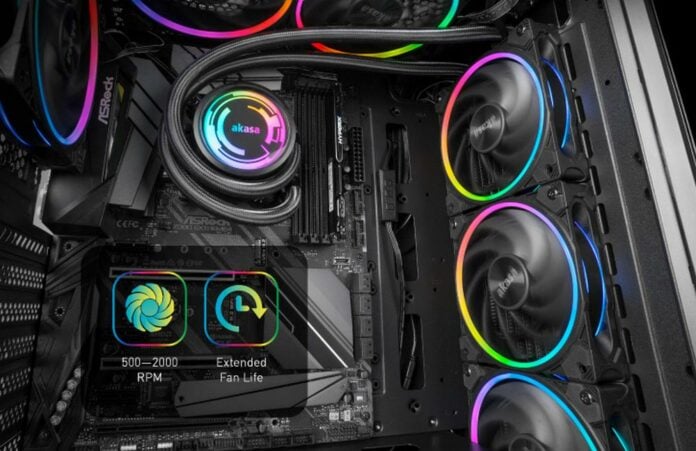 Akasa has announced three all-in-one liquid coolers under its AOHO range, coming in a choice of two sizes and colours.
Not to be confused with the similarly named SOHO AR fans, these coolers will be available in popular 240 or 360 formats. The former's radiator measures 276mm x 120mm x 27mm and has 400mm long tubes, whereas the latter measure 397mm x 120mm x 27mm and has 465mm tubes. Tubing diameter is 12mm.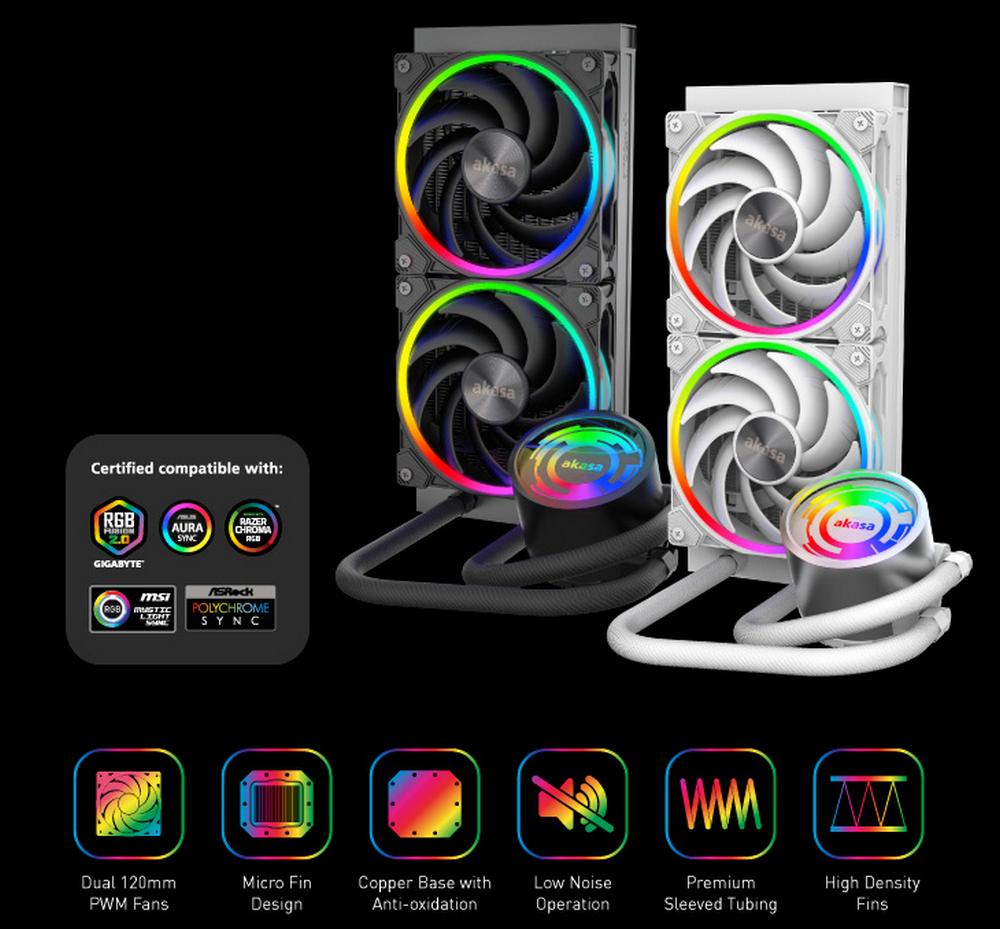 SOHO 240 will be offered in black (Dusk) or white (Dawn), however at launch the 360 variant sadly only appears to be available in black. All share the same pump design, of which Akasa said that it "generates a low amount of turbulence whilst maintaining a high flow of coolant, leading to a smooth, quiet, and powerful pump."
To move air through its radiators, Akasa opted for SOHO AR12 fans, all featuring RGB illumination and coming in colours matching the radiator and pump. Speed ranges up to 2,000RPM generating 52.9CFM airflow and 1.75mmH2O of pressure at a 31.8dBA noise level. SOHO AR fans are also available to purchase separately, for those wanting a completely matching build.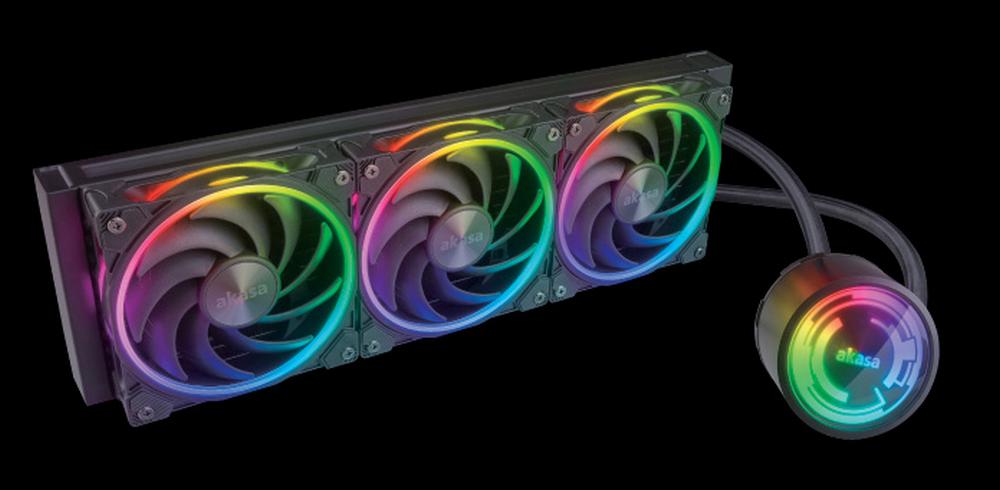 As with most RGB hardware these days, SOHO's pump cover and fans are controllable via all major lighting Apps such as Gigabyte RGB Fusion, MSI Mystic Light, Asus Aura, ASRock Polychrome, and Razer Chroma RGB. If you prefer to keep your OS clean of unnecessary software, Akasa does include a hardware controller.
Regarding socket compatibility, we have support for Intel LGA 115X, LGA1200, LGA20XX, and LGA1700, plus AM4 and de facto AM5 for AMD.
The SOHO 240 Dusk, SOHO 240 Dawn, and SOHO 360 Dusk will set you back £110.95, £115.95, and £155.95, respectively.