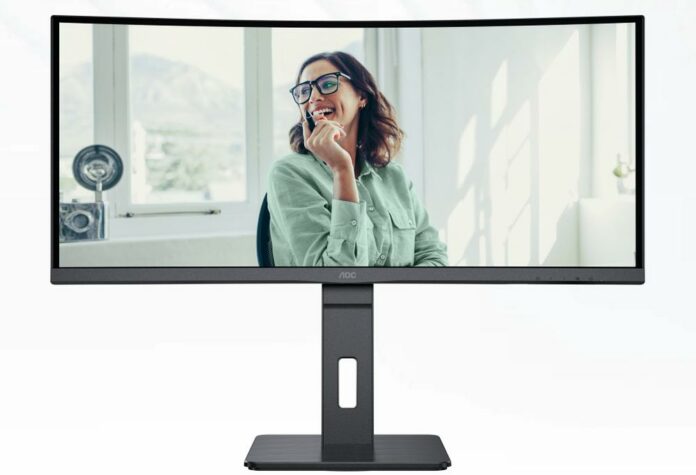 AOC has launched an entire range of professional P3 Series displays consisting of seven unique models and a feature set incorporating everything from webcams to USB docks and curved panels.
The P3 family is comprised of the 24P3CW, 24P3CV, 24P3QW, Q27P3CW, Q27P3CV Q27P3QW, and CU34P3CV. The first three are – as naming implies – 24in monitors packing Full HD (1920×1080) flat IPS panels capable of reaching 75Hz refresh rate, with a 4ms (GtG) response time, 300-nit brightness and 1000:1 contrast ratio. All three carry onboard stereo speakers for everyday office duties.
Every 24in model comes equipped with at least a single HDMI 1.4 and a single DisplayPort 1.2 connection, plus a USB hub with 65W power delivery and RJ45 passthrough – except on the 24P3QW. If the model designations have you scratching your head, note that 'QW' models feature a tiltable 2MP full-HD webcam with support for Windows Hello face recognition, 'CV' models feature USB-C docking, while 'CW' models serve as a superset incorporating both webcam and USB-C functionality.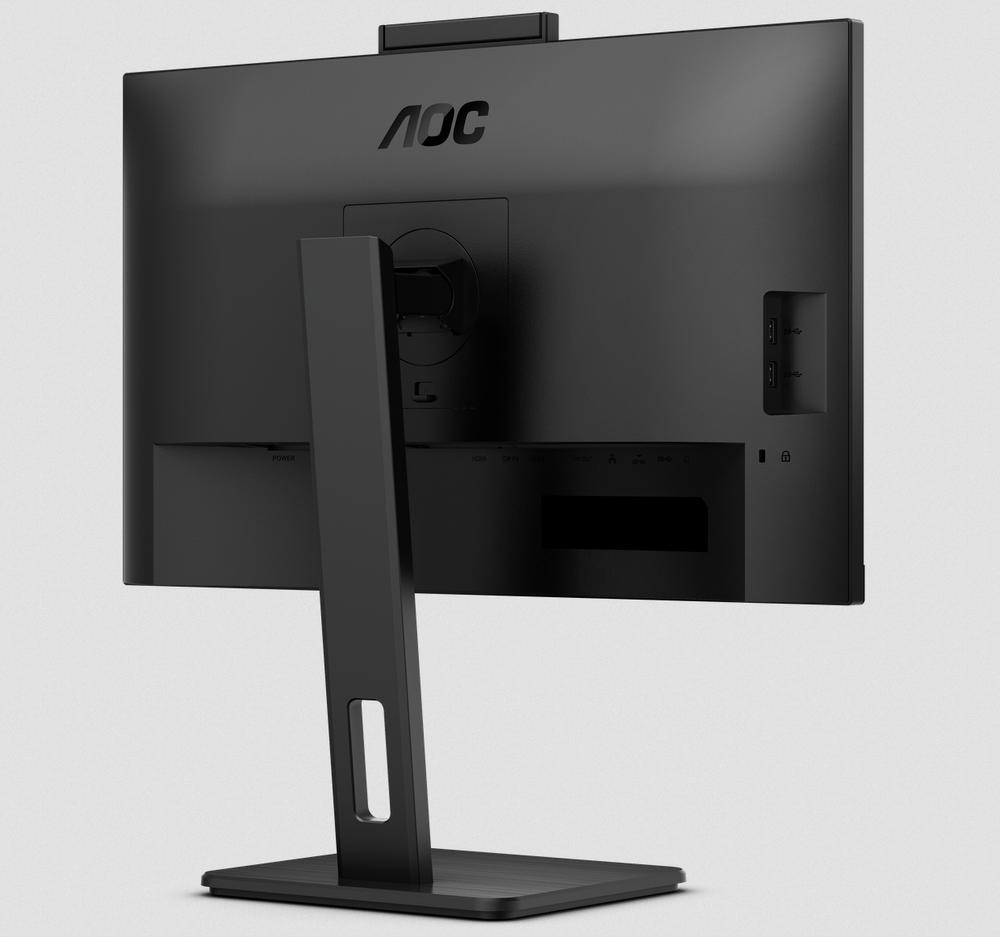 Moving to the three Q27 models, we find 27in flat IPS panels running at 75Hz with once more 4ms (GtG) response times and typical IPS contrast of 1000:1 while pushing luminosity a bit higher to 350 nits. The notable difference at the larger size is a bump in resolution to 2560×1080 or 2560X1440.
Connectivity is also kept flexible for a workplace solution. In keeping with the 24in siblings, the 27in houses at least a single HDMI 1.4 and a DisplayPort 1.2, with some models also gaining a DisplayPort output for simplified daisy-chaining of two or more panels. Not to forget the USB hub, LAN passthrough and webcams (on 'W' models).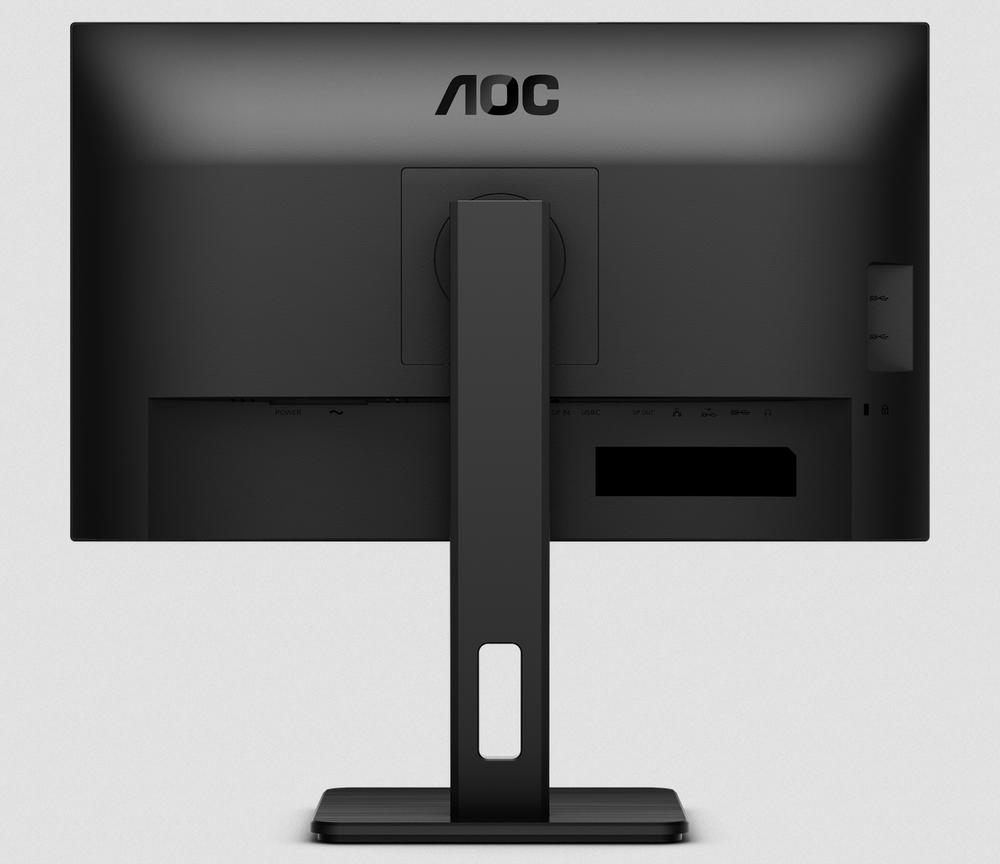 The final model (CU34P3CV) is a curved 34in VA monitor boasting a 1500R curve with a 21:9 (3440×1440) UWQHD resolution refreshing at 100Hz. Response times and brightness are still ok at 4ms (GtG) and 300 nits, respectively, however, thanks to the VA panel contrast has improved to 3000:1 while keeping 178° viewing angles.
I/O-wise the CU34P3CV has a couple of upgrades in the form of HDMI 2.0 and DisplayPort 1.4 that are necessary to drive its higher resolution. USB-C docking remains present, and though DisplayPort output has fallen by the wayside, AOC augments the ultrawide's productivity credentials with a built-in KVM, allowing for peripherals and wired web access to be shared easily between multiple PCs.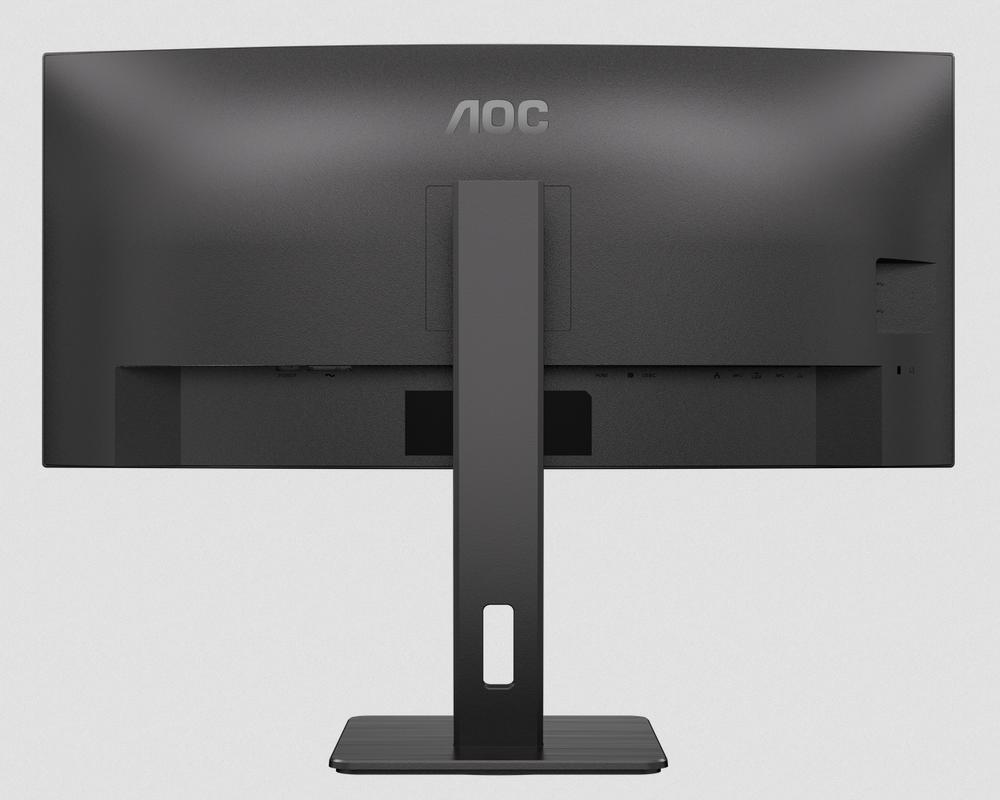 Alongside cable management, AOC's streamlined VESA-compliant stand offers height adjustment (150mm), swivel (180°), plus tilt and pivot (90°), except for the ultrawide CU34P3CV which as you'd expect does not support portrait mode.
The AOC 24P3CW, Q27P3CW, 24P3CV, Q27P3CV, CU34P3CV, 24P3QW and Q27P3QW will be available from February 2023 at the following RRPs:
24P3CW: £259.99
Q27P3CW: £349.99
24P3CV: £229.99
Q27P3CV: £329.99
CU34P3CV: £439.99
24P3QW: £229.99
Q27P3QW: £299.99