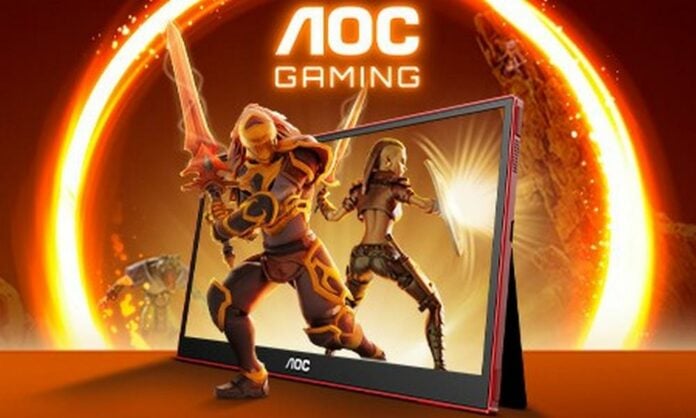 AOC Gaming has announced the 16G3 portable display boasting 144Hz refresh rate and USB Type-C connectivity inside a slim 11.5mm chassis.
The 16G3 targets on-the-go gamers needing a fast and easily transportable monitor capable of displaying content from consoles and laptops without sacrificing quality. Equipped with a 15.6in (39.5cm) full-HD IPS panel, this display can reach up to 144Hz refresh rate while delivering 4ms response times with overdrive mode enabled.
Brightness is said to hit 250 nits, which is okay for indoor use, with contrast sitting at an acceptable 1000:1. Typical IPS specs, though the 4ms response is a bit high considering overdrive is already on. Mind you, these are usable specs even for full-sized monitors, so for a 11.5mm-thick portable version weighing 1.1kg, something's got to give.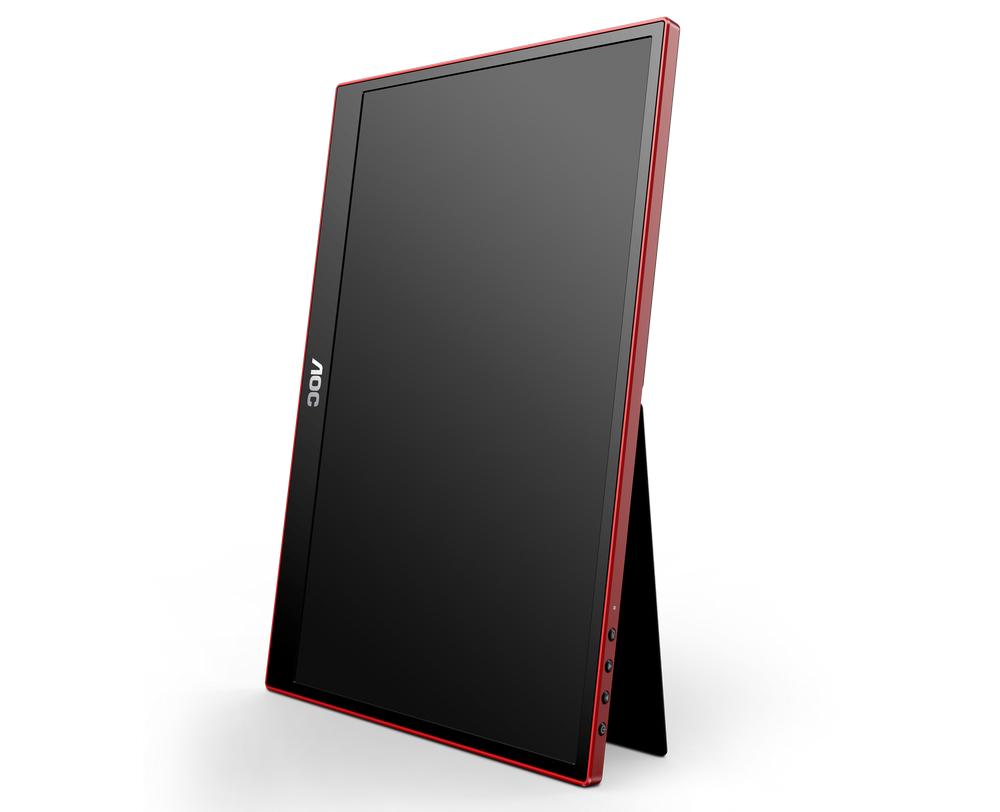 Continuing the gaming theme, the 16G3 comes in black with red accents and features adaptive-sync technology to eradicate screen tearing. The small size allows it to fit inside any laptop bag, protected by a padded carrying case.
When needed, the 16G3 can be arranged in both portrait and landscape modes thanks to a built-in stand configurable in a range of tilt angles to ensure the most comfortable viewing experience. These modes can also seamlessly switch when rotating the screen thanks to an auto-pivot function. And if you still struggle to find the sweet spot, there is also a 50x50mm VESA mount.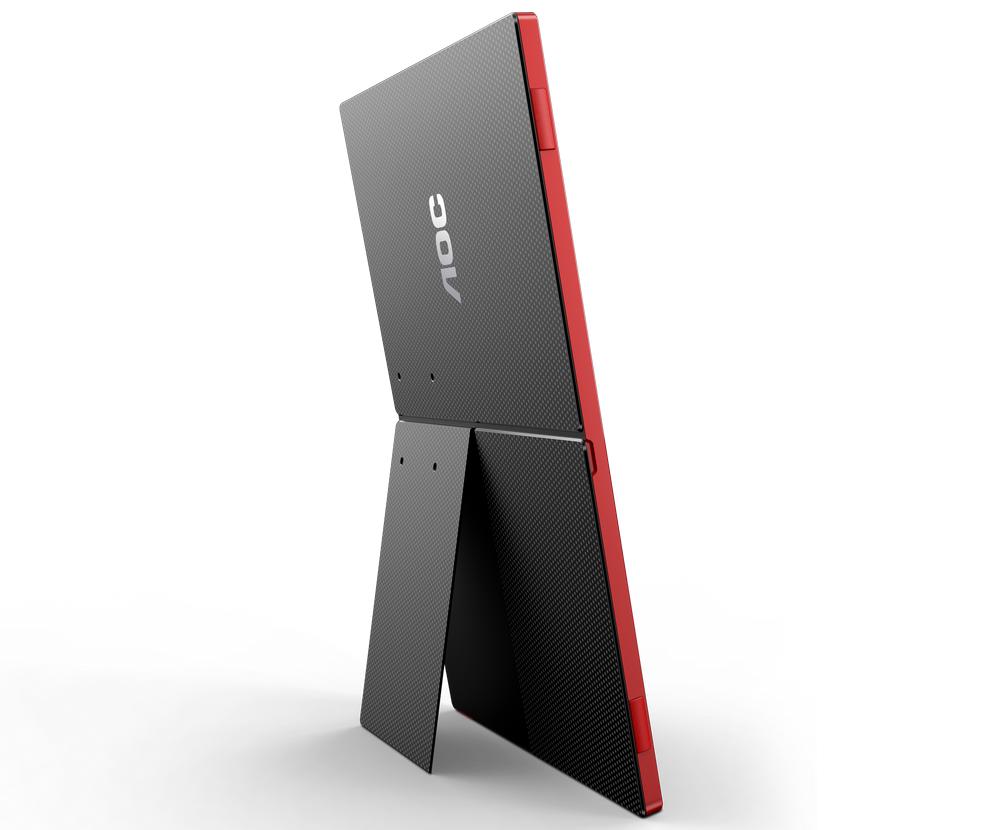 AOC offers a good range of connectivity options, too, with one micro-HDMI for consoles or older machines, and one USB Type-C with DisplayPort Alt Mode and power delivery for modern laptops. An additional Type-C port is also available, powering the monitor via an AC adapter and providing juice to any connected devices. Lastly, we find perfunctory 1W stereo speakers and a headphone jack.
The AOC Gaming 16G3 will be available from mid-September 2023 at £249.99 MSRP.