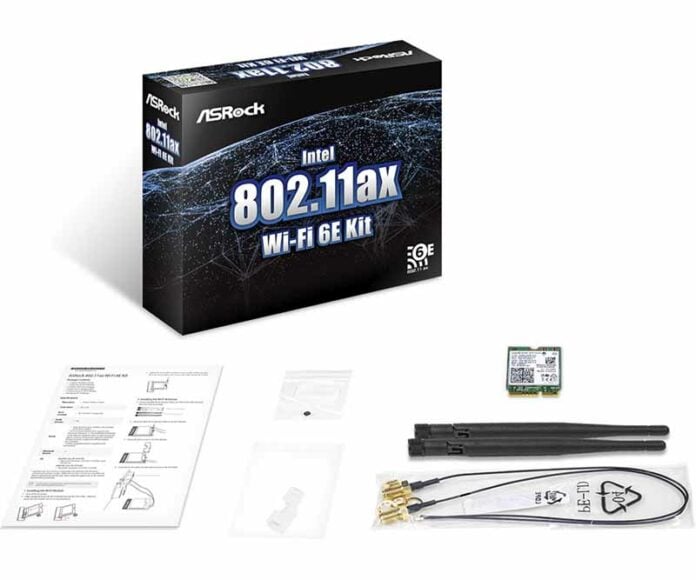 Understanding the appeal to reduce the number of wires emanating from a PC, ASRock is now offering Wi-Fi 6E kits for its latest Intel and AMD motherboards.
One would assume a single M.2 2230 adapter would work on both Intel and AMD motherboards, but this is not the case as the Intel version uses a CNVio2 interface which is tied into a particular generation of chipsets. For example, the older 9560 Wi-Fi chip runs off CNVio whilst the newer AX201/AX211/AX411 use CNVio2.
ASRock goes as far as to say "Intel 802.11ax Wi-Fi 6E Kit is compatible with ASRock Intel 600 series motherboard and later models. Please check the support list on the ASRock website before purchasing," so caveat emptor.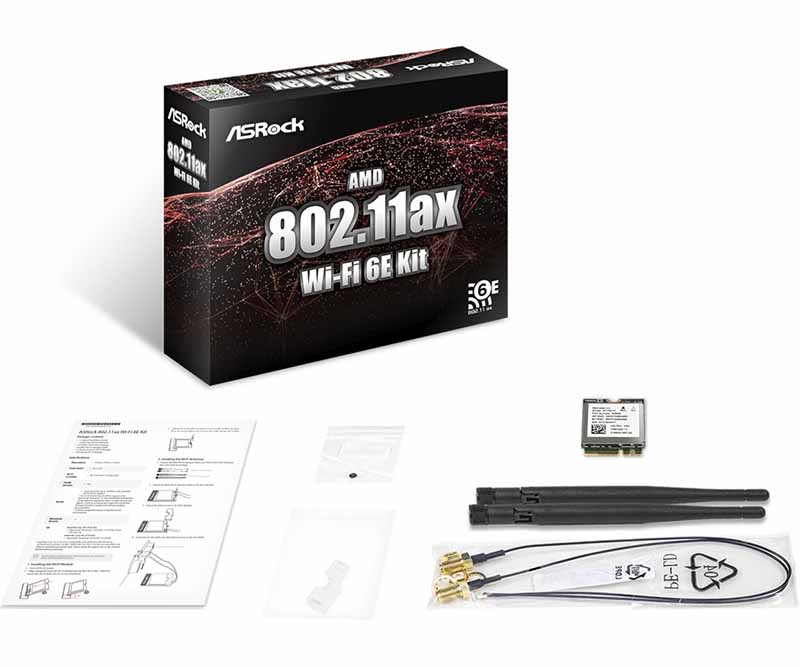 The AMD solution, on the other hand, runs off traditional PCIe and therefore has no such limitations of use. Nevertheless, ignoring interfaces, both kits offer exactly the same feature set.
There's provision for 802.11a/b/g/n/ax, dual-band 2×2 with extended 6GHz band support, and Bluetooth 5.2. Both bundles include the M.2 2230 chipset, dual antennas, and dual cables. There's no mention of peak theoretical speed, but going by other discrete solutions, 2.4Gbps would be about right.
ASRock is not divulging exactly which chipsets it uses on either model, though a good guess is the Intel version piggybacks off an AX211 or AX411 – these are sometimes integrated into premium motherboards – whilst the AMD offering is reckoned to be using the MediaTek MT7921K chipset. No word on pricing or availability.