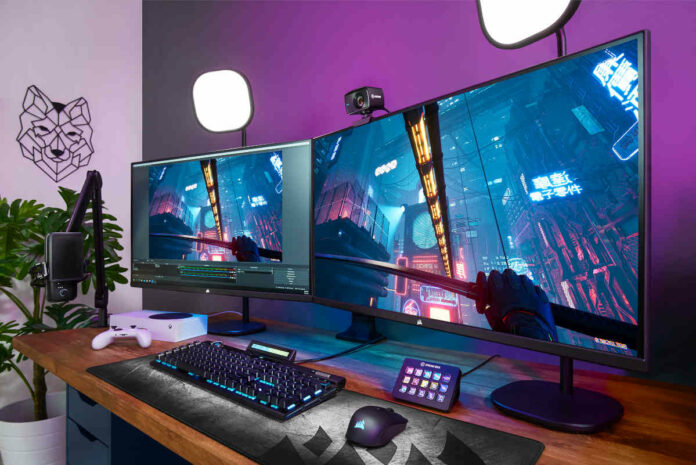 It seems Corsair is set to celebrate Xmas in July, bringing along UHD and QHD additions to the Xeneon line-up of crispy-fresh IPS LED displays. These new monitors feature high refresh rates and join a growing list of manufacturers from the likes of Cooler Master, Gigabyte, and MSI using the latest Quantum Dot technology.
Design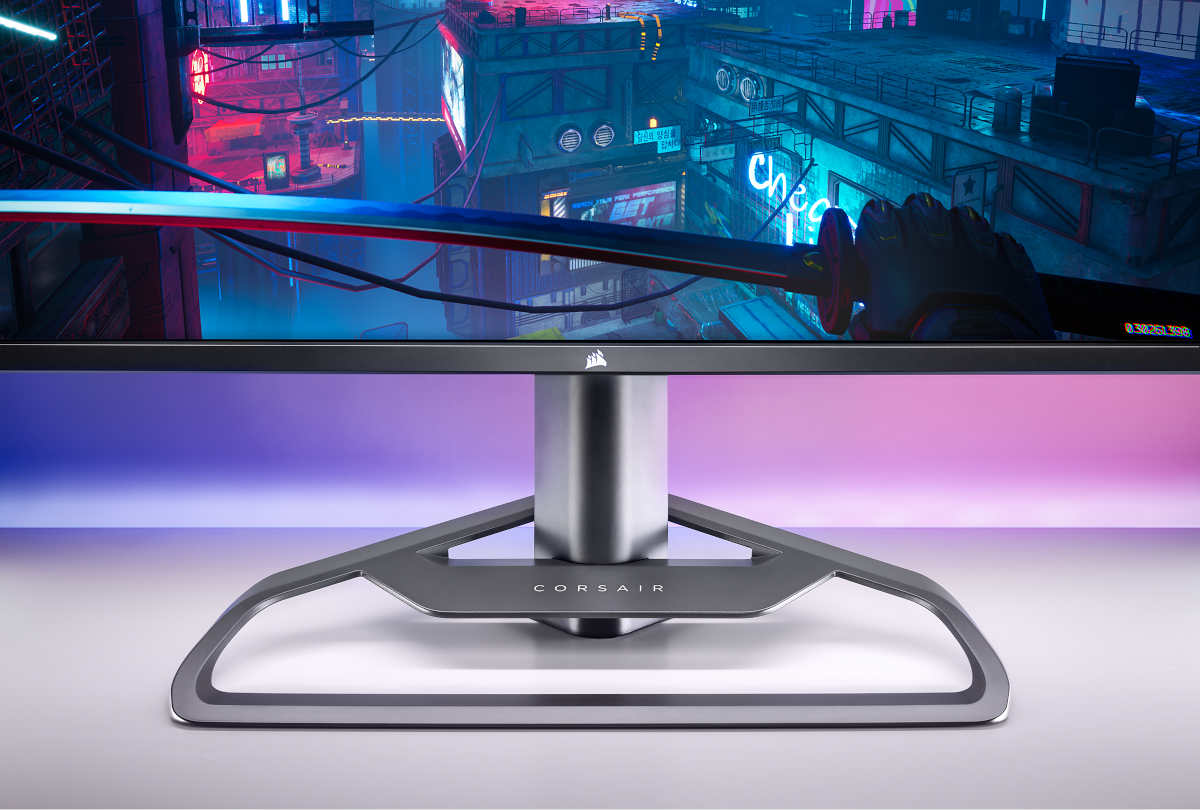 At first glance, both monitors feature the same understated design cues – no gimmicks here – relying on the plain and simple aesthetic. The outer shell seems to be made of hard plastic in matte black, featuring signature white Corsair sails on the sleek bottom chin.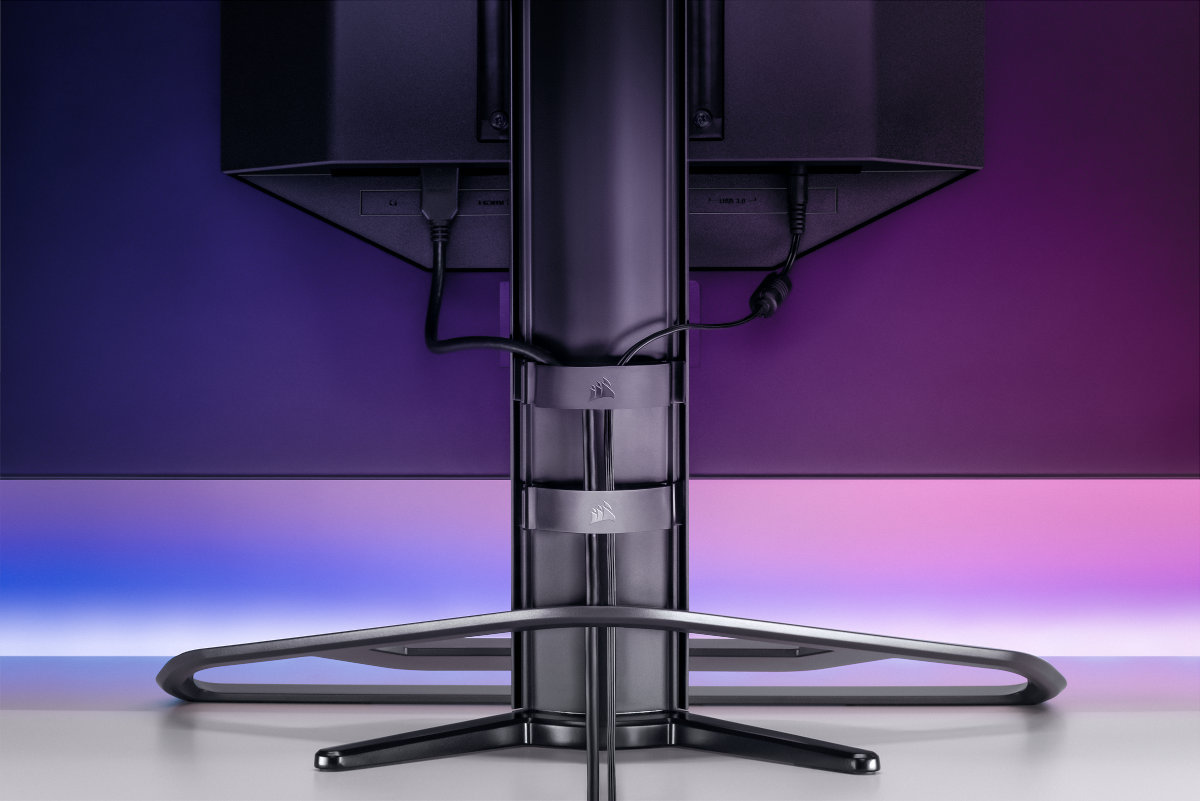 The 4K monitor includes a stylish yet sturdy die-cast aluminium stand featuring Corsair's built-in RapidRoute cable-management routing, adjustable and ergonomic viewing angles, and we assume based on the images provided, a built-in multi-mount compatible with Corsair's suite of Elgato arms.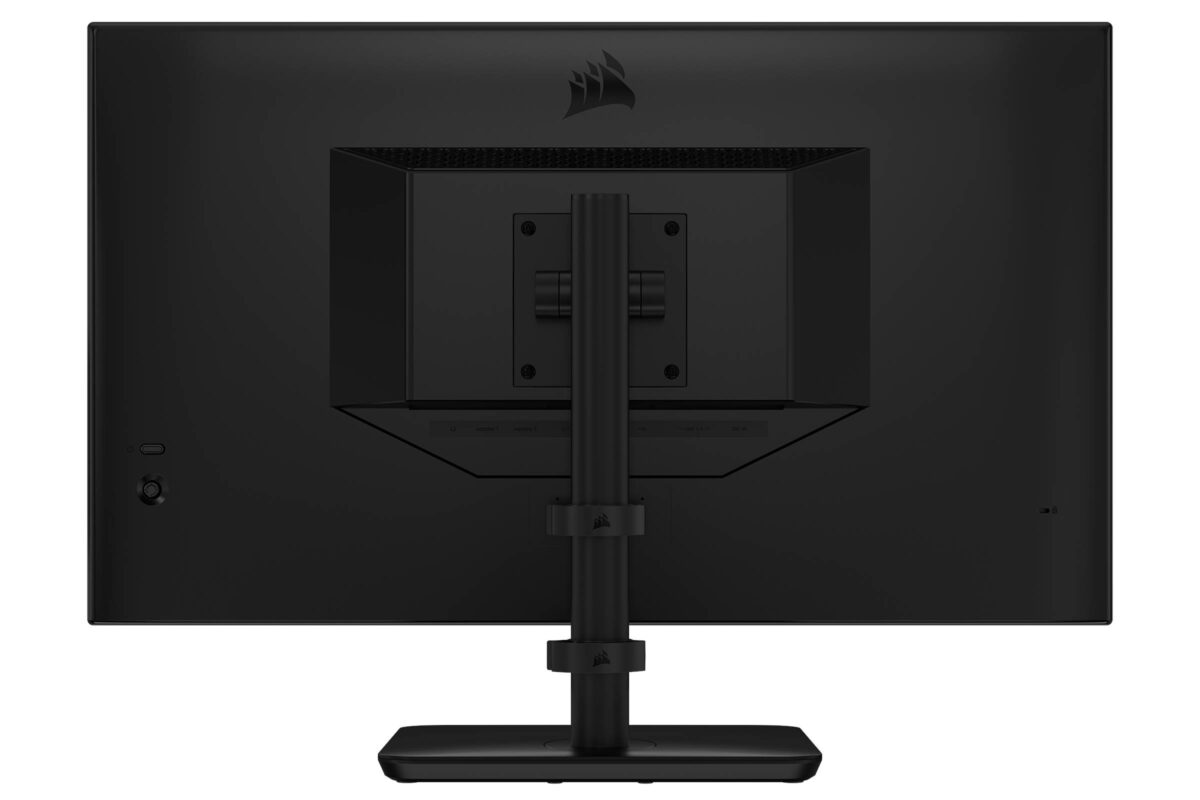 The QHD display, meanwhile, arrives with a less expensive yet equally capable matte black-coated stand, though, you would think, the more premium stand will be available for purchase separately.
Analysis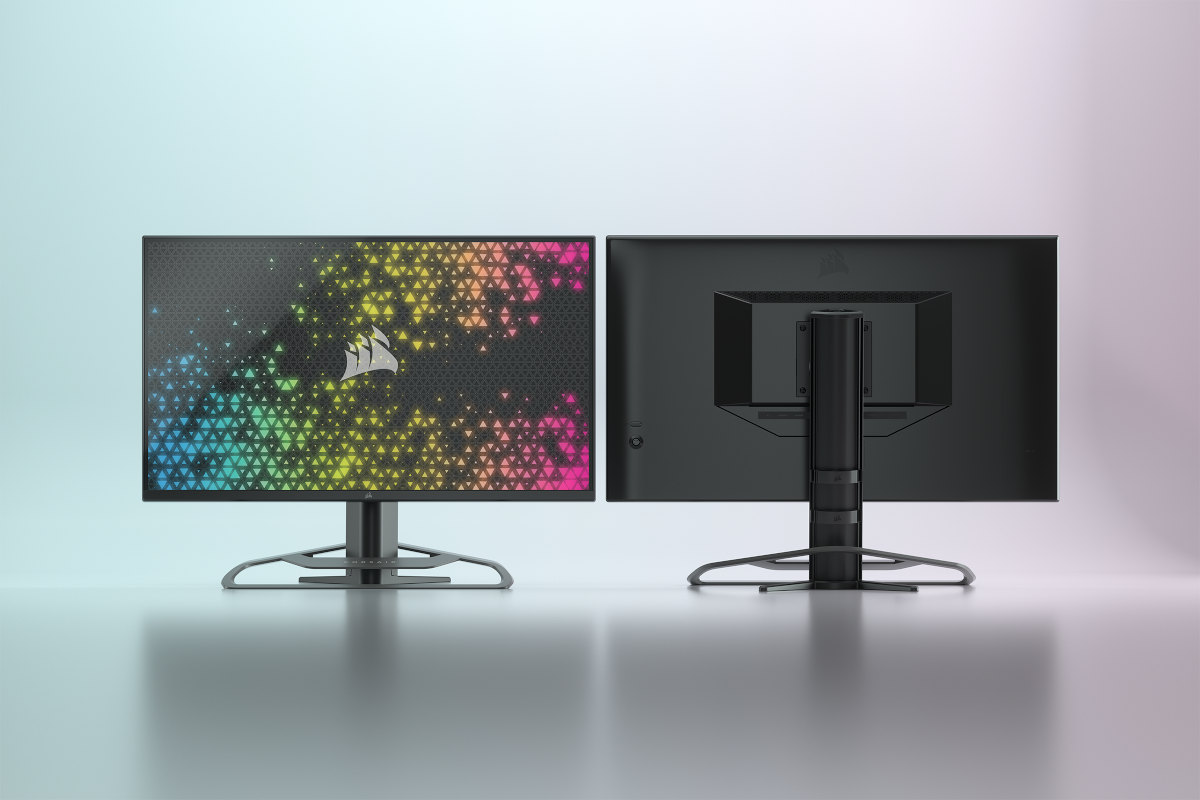 Corsair's Xeneon 32QHD240 is a 32in 3840×2160 IPS LED display capable of delivering high refresh rates of up to 144Hz. Implementing Quantum Dot colour enhancement technology allows the panel to cover 100 per cent sRGB and Adobe RGB colour spaces. A notable change from its predecessor, it also features HDR600, promising a wide brightness range with greater detail in dark and bright scenes.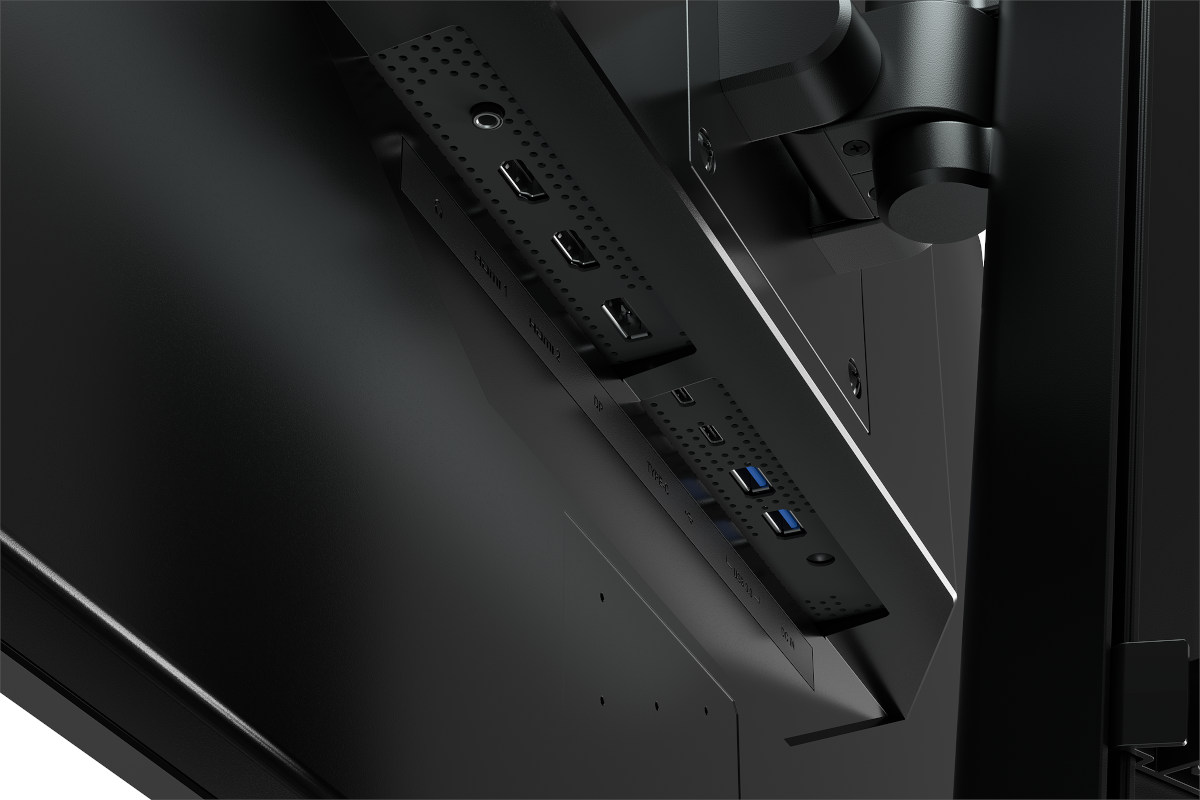 I/O consists of one headphone jack, two HDMI 2.1 ports, one DisplayPort 1.4, two USB Type-C and integrated USB 3.1 hub, which is typical of today's modern gaming monitors.
An update of sorts to the previous Corsair Xeneon 32QHD165, the 32QHD240 is a 32in 2560×1440 IPS LED display and now features an even higher refresh rate of up to 240Hz and 1ms response time. The display also covers 100 per cent sRGB and Adobe RGB colour gamut and includes HDR600, so expect the same rich blacks and vibrant hues as the 4K counterpart. One caveat of its predecessor was a tendency to display oversaturated colours when not in the default sRGB mode, and one can only hope Corsair corrected this minor problem.
I/O remains the same, save for two HDMI 2.0 ports instead of HDMI 2.1 ports. Rounding off the host of premium features, both new displays are AMD FreeSync Premium certified and NVIDIA G-Sync compatible. Finally, both monitors carry Corsair's zero dead pixel guarantee and three-year warranty coverage for peace of mind.
Pricing and Availability
Both monitors are currently available for pre-order in the US and will begin shipping one week from now. The Corsair Xeneon 32QHD240 starts at $650 without stand, and $700 with stand, and its 4K sibling, the Corsair Xeneon 32UHD144, carries a $900 price tag without the stand and a cool $1,000 with stand included. No worldwide pricing and availability just yet.