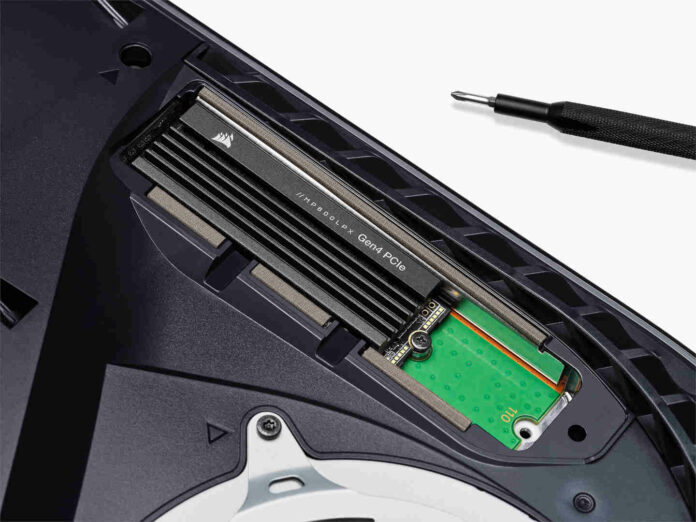 Corsair has today released a brand-new SSD primed for the Sony PlayStation 5. Called MP600 Pro LPX, this SSD is made specially to fit and work on the PS5 seamlessly, without any configuration from the user. Of course, nothing is stopping it from working with your old PC. Just make sure you have an M.2 slot, using preferably PCIe 4.0 x4, to make use of the high speeds of this beast.
Fitting into the confines of a PS5 means the range carries a low-profile aluminium heatsink. It ought to remain cool even under the highest in-game load.
Powered by the Phison E18 controller, Corsair advertises speed going up to 7,100MB/sec sequential read and 6,800MB/sec sequential write, though this means far less in the console world. As usual, these speeds should be obtainable using higher capacities.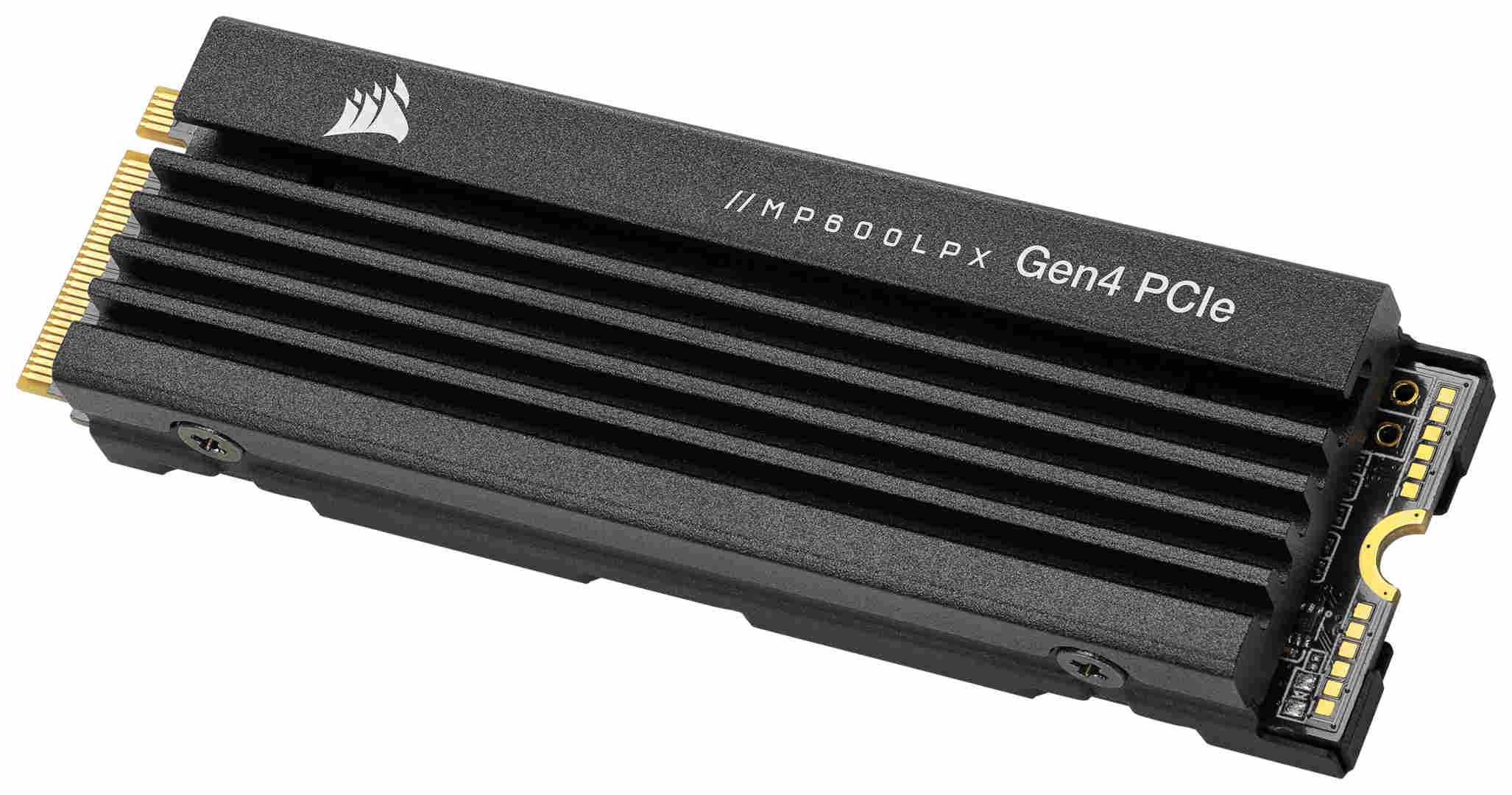 Speaking of which, you have the choice between 500GB, 1TB, 2TB and 4TB of 176-layer 3D TLC from Micron with dynamic SLC NAND for cache. In other words, it uses a portion of TLC NAND, as if it was SLC, to achieve higher speeds for hot data. Buffering duties are still undertaken by a separate DRAM cache.
An important mention is that the actual usable size of these SSD is 465GB, 0.91TB, 1.82TB and 3.64TB, respectively, but that's due to the discrepancy between how bytes are expressed by manufacturers versus the true capacity in, say, Windows. It's a question of Base 10 vs. Base 2, or decimal vs. binary.
A manufacturer considers 500GB to be 500,000,000,000 bytes, which translates down to 465GB when appreciating 1KB=1,024 bytes; 1MB=1,024KB, and 1GB=1,024MB. Divide it all down, so 500,000,000,000/1,024/1,024/1,024, brings us to 465GB. Every SSD is affected by this translation fate.
Durability is 350 TBW, 700 TBW, 1400 TBW, and 3000 TBW, respectively, which is considered decent. Really, this is the regular MP600 Pro with a lower-profile heatsink.

The MP600 Pro LPX is available immediately from the Corsair webstore and retailers. Priced at £99.99 for the 500GB, £159.99 for the 1TB, £319.99 for the 2TB and, finally, £744.99 for the big boy 4TB.
That's not cheap, of course, but if you play a lot on your PS5 and want one of the fastest SSDs around, then there's a new option in town. Last but not least, the MP600 Pro LPX is backed by a five-year warranty.