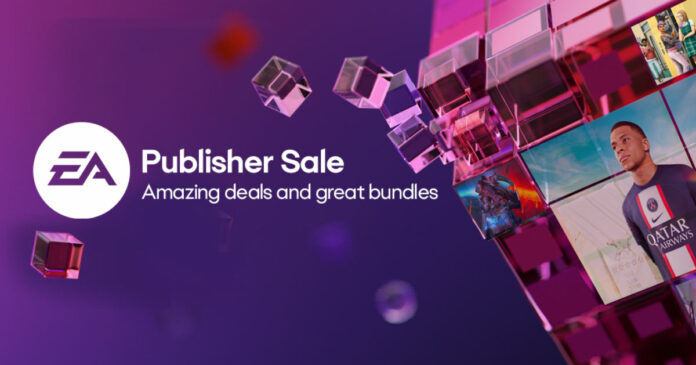 EA's Publisher sale has gone live on Steam, bringing up to 90 per cent savings across an impressive catalogue of games.
One such deal, the EA Mega Racing Collection, includes the latest NFS Unbound and five additional racers for only £20.99. Now that's value.

The deal nets you half-a-dozen games in total; NFS Unbound, NFS Heat, NFS Payback, NFS Hot Pursuit Remastered, Dirt 5, and Grid Legends. Even if you consider the fact that NFS Unbound often goes on sale for 70 per cent below its retail price, you're still getting hundreds of hours content for the price of one deeply discounted game.
If racing doesn't tickle your fancy, the BioWare Mega collection offers similar value for five of the developer's highly-rated smash hits that include Mass Effect Legendary Edition – a remastered trilogy – plus Dragon Age Origins, Dragon Age 2 and Dragon Age Inquisition. Oh, can't forget the poorly received Mass Effect: Andromeda thrown in as a bonus. All in all, besides Andromeda, the rest are all considered genre-defining classics at 90 per cent off.


What's more, there's also a Sci-Fi collection which offers a mix of both Dead Space and Mass Effect games, plus a Classics Mega collection that includes 10 curated games that EA has published over the years, also at 90 per cent off. One small caveat, you might run into some trouble purchasing these amazing collections as EA does not allow the purchase of a collection if you already have one or more of those games in your Steam library. Bummer.
However, the games can still be purchased individually at its current discounted rates, though you won't be saving nearly as much, which sort of sucks. There's always PC Game Pass, which nets you an EA Play subscription that allows access to most of these games for 'free,' though some of the later titles like NFS Unbound can only be played via 10-hour timed trial.
The EA Publisher sale runs from now until May 28, be sure to check out the collections and other deals here.