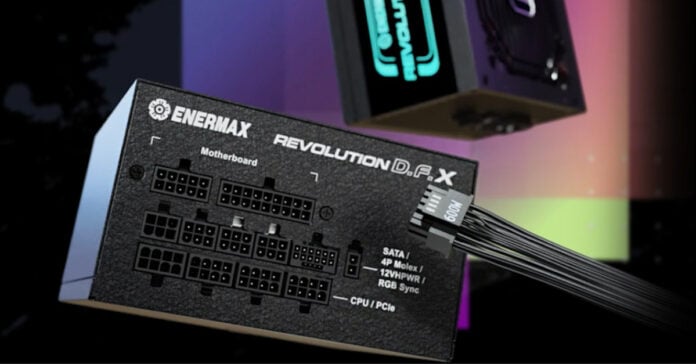 Enermax has announced the Revolution D.F. X PSU Series running from 850W all the way up to 1,600W flavours, Notable for being equipped with a native 600W 12VHPWR connector ready to handle power-hungry graphics cards from Nvidia, let's take a closer look.
Straight off the bat, these SKUs are rated at 80 Plus Gold, meaning they'll achieve up to 90 per cent efficiency between 20 and 100 per cent loads. More importantly, this series boasts the latest Intel ATX 3.0 and PCIe 5.0 specification requirements.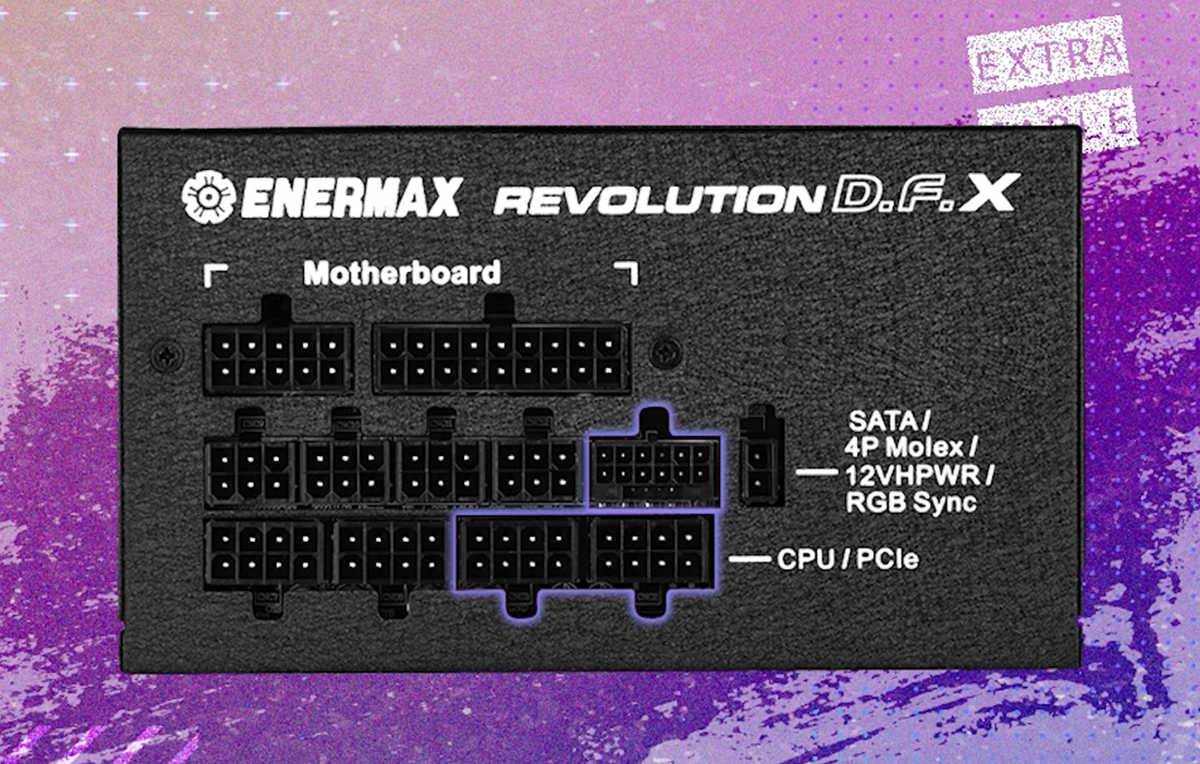 The PSU maker also has a little trick up its sleeve. You see, the D.F. stands for the company's patented Dust Free Rotation technology that is said to reduce the accumulation of dust around fan blades by automatically spinning the fan in both directions each time it is powered on, effectively prolonging the product's life. Smart, yet subtle. The X, on the other hand, stands for 'Xtreme,' I suppose.
Cooling is designed with Enermax's semi-fan technology, allowing it to remain off until load exceeds 20 per cent, ensuring quiet operation during minimal load. It's something that has become a mainstay with recent power supplies, but a welcome addition here.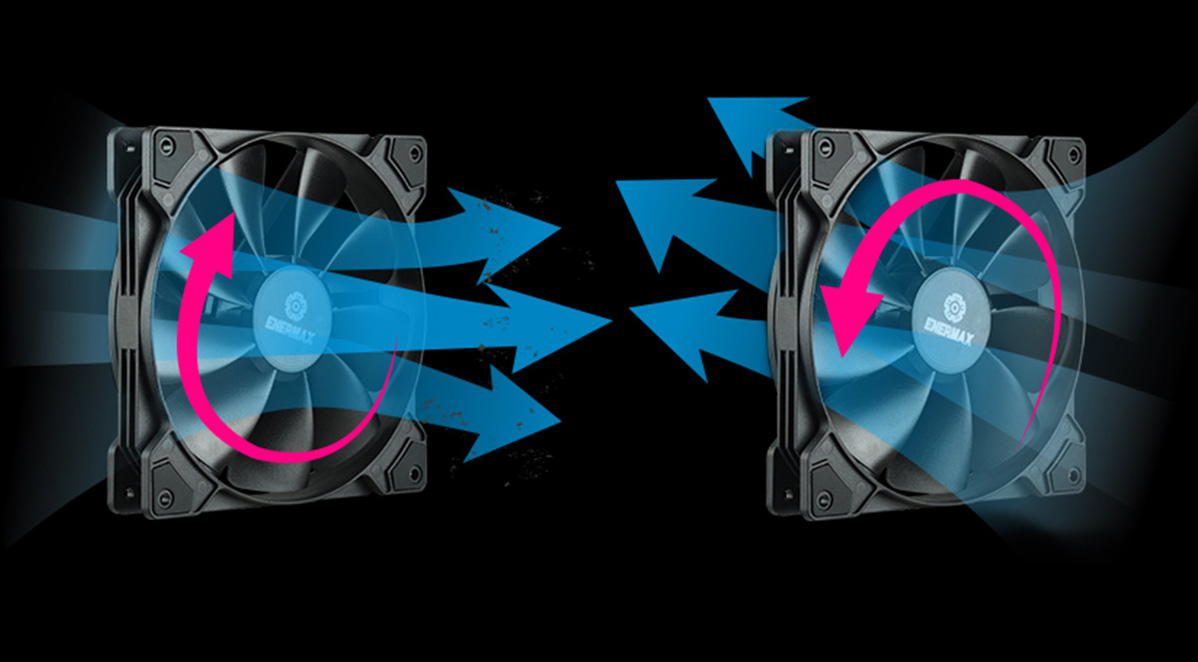 Besides this, Enermax reckons its six-pole, three-phase motor maintains high pressure and high airflow performance ostensibly for adequate cooling, while remaining 'whisper quiet' during heavy work loads. A nice touch.
The PSUs are also compact for the given capacities, measuring only 140mm deep x 150mm wide x 86mm tall, making them compatible with most, if not all, ATX-sized cases on the market today.
Last but not least, the side panel is suffused with RGB, and configurable with up to 14 RGB lighting modes for that showcase build in mind. Alternatively, you could just switch it off entirely with the cleverly placed RGB control button in the rear, right next to the power switch.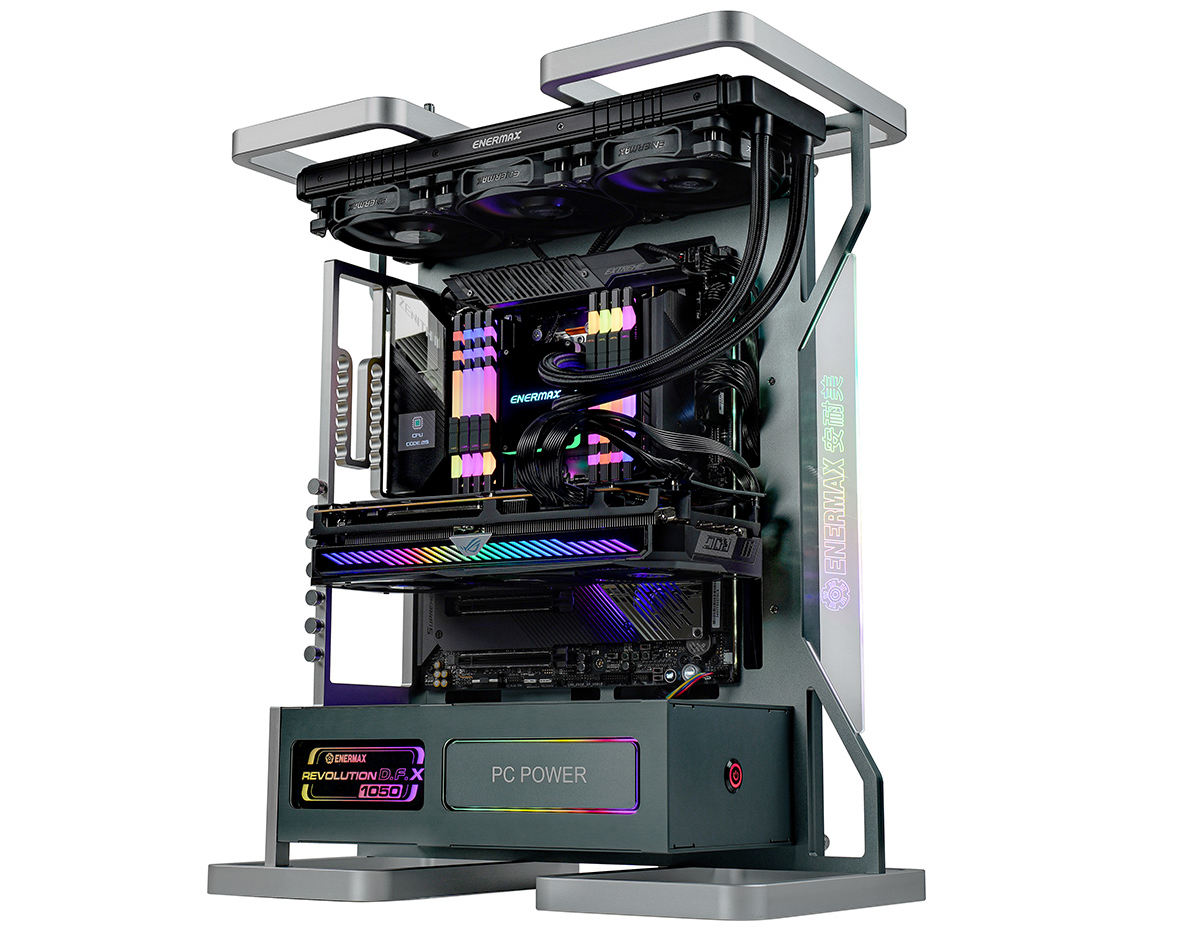 Also, confident in the technology, Enermax offers a 10-year manufacturer's warranty on all Revolution D.F. X products, for that added peace of mind. Nice.
The Revolution D.F. X PSU Series is initially available in three flavours – 850W, 1,050W and 1,200W SKUs, with plans for more powerful 1,350W and 1,600W variants next quarter. Find out more right over here.