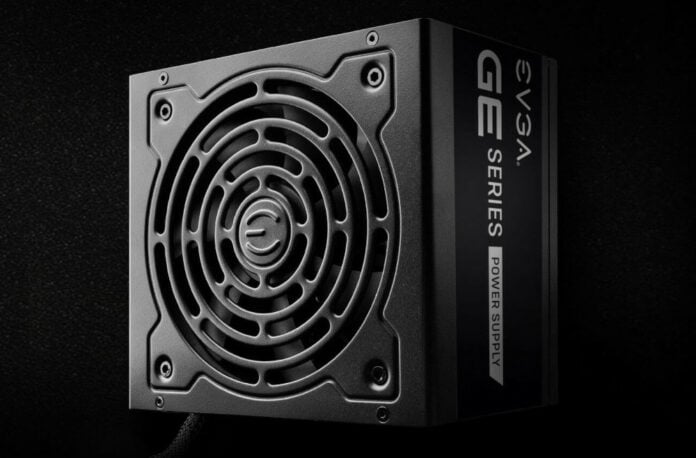 EVGA is going for the budget segment with four new non-modular PSUs featuring 80 Plus Gold efficiency and hybrid fan mode.
With this series the brand is offering four capacities – 500W, 600W, 700W, and 800W – all rocking an 80 Plus certification alongside a hybrid mode that keeps the 120mm fan off until load reaches 30 per cent. And when running, it doesn't need more than 20dBA if the load is below 80 per cent, which should be extremely silent.
Inside the 86mm (H) x 150mm (W) x 140mm (L) dimensions, we find a single 12V rail using a DC-to-DC converter to minimise signal noise, active power factor correction, and Japanese main capacitor for extra reliability. Not to forget the usual OCP, OVP, UVP, OPP, SCP, and OTP protections.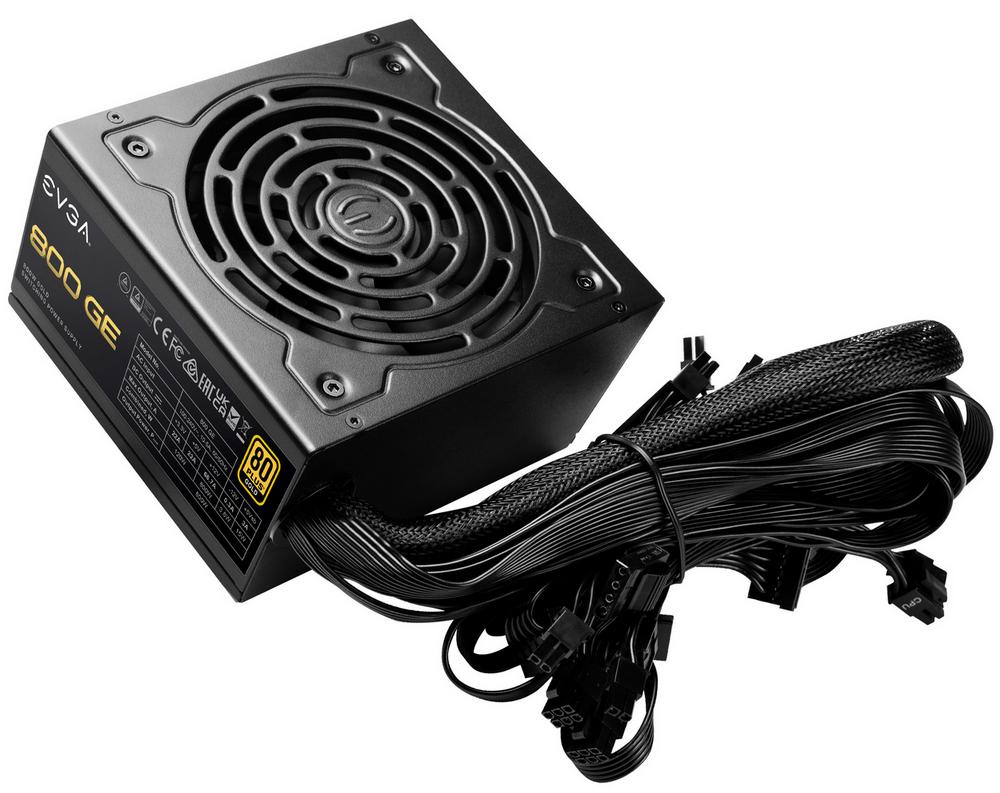 Since the series is non-modular, the 800W model will come wired to one (550mm) 24-pin ATX cable, two (600mm) 8-pin EPS, two (550mm) 8-pin PCIe, two (550mm) SATA, and one (550mm) Molex. Each subsequent variant loses some amount of connectivity depending on its total capacity.
The brand said that "Among EVGA non-modular power supplies, the GE Series is the most efficient power supply under load, has the least amount of ripple and noise, and better load regulation than its predecessors."
EVGA's GE series power supplies will be available at $69.99 for 500W, $79.99 for 600W, $89.99 for 700W, and $99.99 for 800W, backed by a five-year warranty.