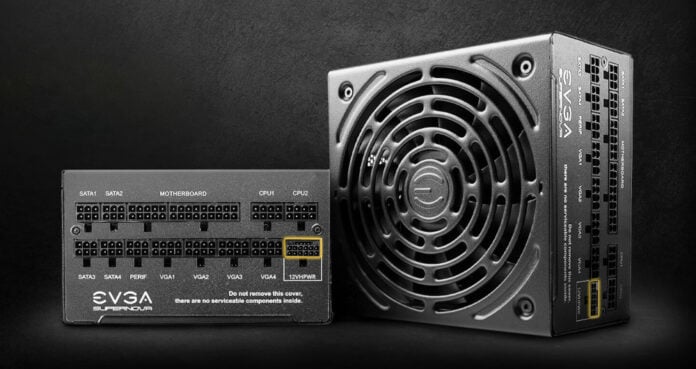 EVGA has announced ATX 3.0-certified Supernova 1000G and 850G XC power supplies featuring 80 Plus Gold efficiency and a 12VHPWR connection, all in a reasonable size.
Starting with the big one, Supernova 1000G XC offers, as its name implies, 1,000W via a single 12V rail, up to 600W of which can be diverted solely to the GPU using the 12VHPWR cable carrying an improved 105°C temperature rating. The rest is shared between four 6+2-pin PCIe, two 4+4 CPU EPS, four SATA, and one Molex – i.e. anything a normal machine would need. It's priced at £196.79 on Newegg.
Next, we have the 850G XC with its 850W capacity and, yet again, a 600W-capable 12VHPWR cable for graphics cards, but this time missing one 6+2-pin and one SATA (four port) cable, to be in line with the available capacity. In other words, offering enough juice and connectors for mainstream builds, for £167.99.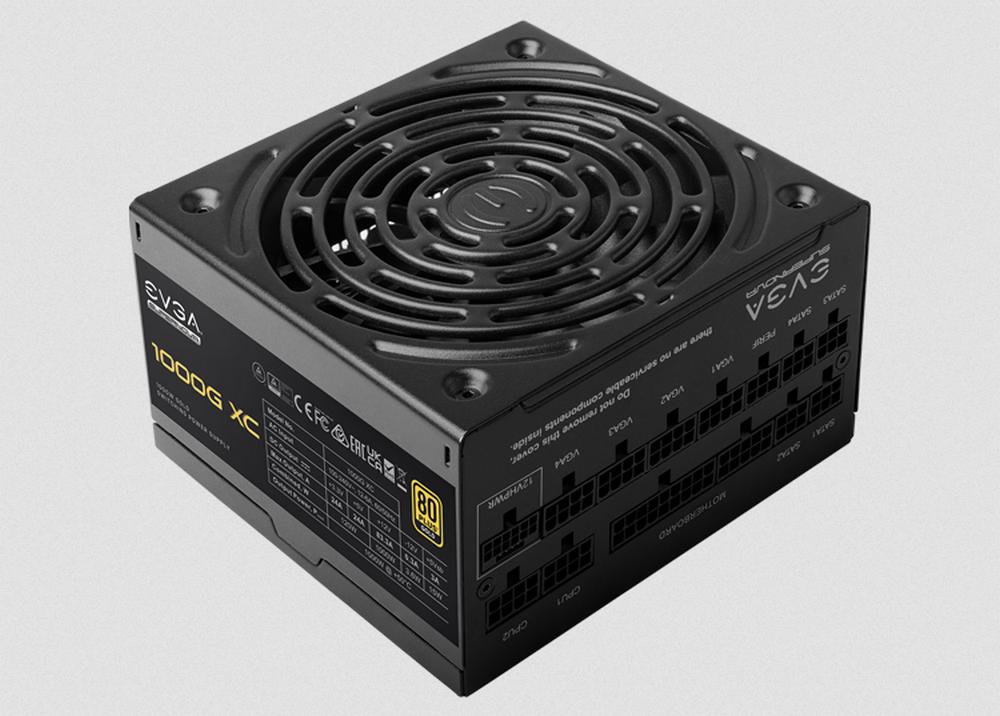 Both use 100 per cent Japanese capacitors carrying the necessary OVP, UVP, OCP, OPP, SCP, and OTP protections, though EVGA only covers them for three years, which is low when competitors tend to go for five or even 10 years at this price tier. At least EVGA's good reputation should give potential customers some peace of mind, knowing they are not getting an el cheapo no-name PSU.
Finally, the Supernova XC PSU series measures 86mm (H) x 150mm (W) x 150mm (L) and follows a half-bridge LLC design with DC-DC conversion, cooled by a 135mm FDB fan.