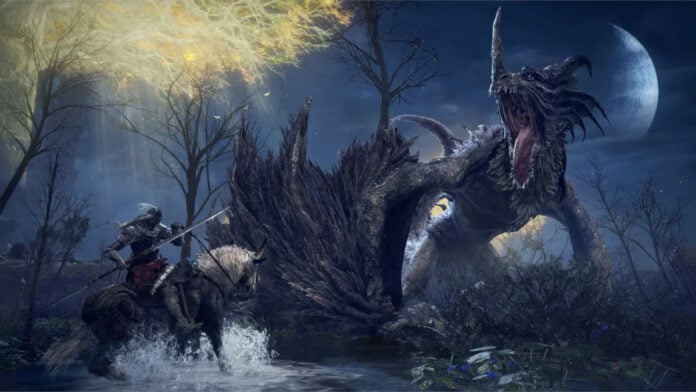 FromSoftware together with Bandai Namco shared some good news today regarding its open-world Souls RPG, Elden Ring, reporting that it has sold over 20 million copies a mere two days shy of its first anniversary.
The game launched last year on February 25, 2022, for PC, PS5, PS4, Xbox Series X|S and Xbox One and instantly became a fan favourite and garnered critical acclaim amongst critics and players alike, receiving GOTY awards across many popular video game award shows and publications.
The milestone includes both physical and digital sales across all platforms, and it is worth a mention that a bulk of those 20 million copies were sold within the first four months of release. That's approximately 16.6 million copies, making it one of FromSoftware's fastest-selling games to date. Putting the figures into perspective, Elden Ring is well on the way to surpassing the entire Dark Souls series, which has accumulated total sales of 27 million copies at the time of writing.
In a joint statement, the development team and publisher expressed heartfelt gratitude towards fans stating: "Warmly welcomed by players and critically acclaimed, the title received various awards throughout the year. Both Bandai Namco Entertainment Inc. and FromSoftware, Inc. are very thankful for each and every player stepping into this world." How sweet.
Looking toward the future, players are eagerly anticipating some much-needed DLC promised for the game, however, both Bandai Namco and FromSoftware has remained tight-lipped regarding the subject. Here's hoping the good news will extend to a surprise reveal soon.