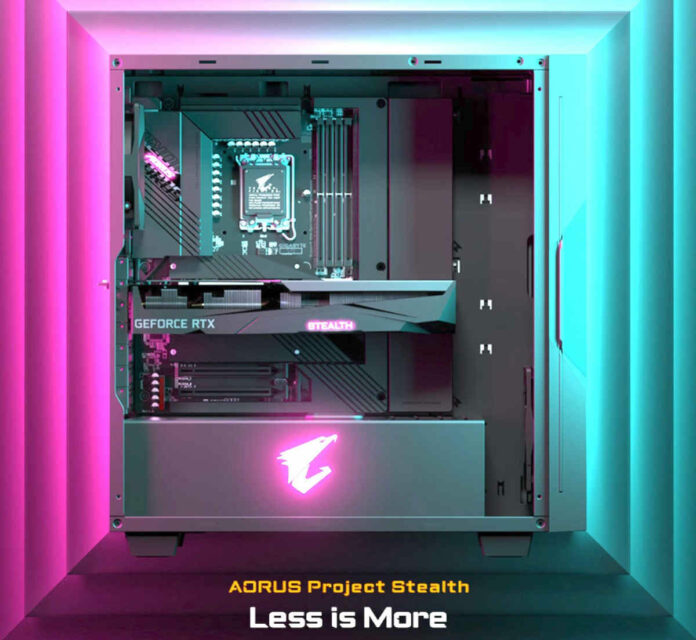 Gigabyte's Aorus Project Stealth is a new collaboration between the hardware company and US-based PC system builder Maingear, which aims to eliminate the frustrating task of cable management while also inviting novices to the world of DIY custom rigs.
Many newcomers to the desktop PC market often get discouraged when faced with the decision to build their own custom PC, often opting for a pre-built system for fear of selecting the incorrect components and the frustrating task of cable management, among other things. Even experienced enthusiasts fall victim to the rage-inducing task of carefully curating their cables whether purely for aesthetic purposes, or lack of space.
That's all set to change. New hardware from Gigabyte consists of a customised Aorus C300G case, a Z690 Elite Stealth motherboard and an RTX 3070 Gaming OC Stealth graphics card. What separates them from the crowd is that Gigabyte has redesigned the power connections and headers to the rear and side for a more streamlined and aesthetically pleasing experience.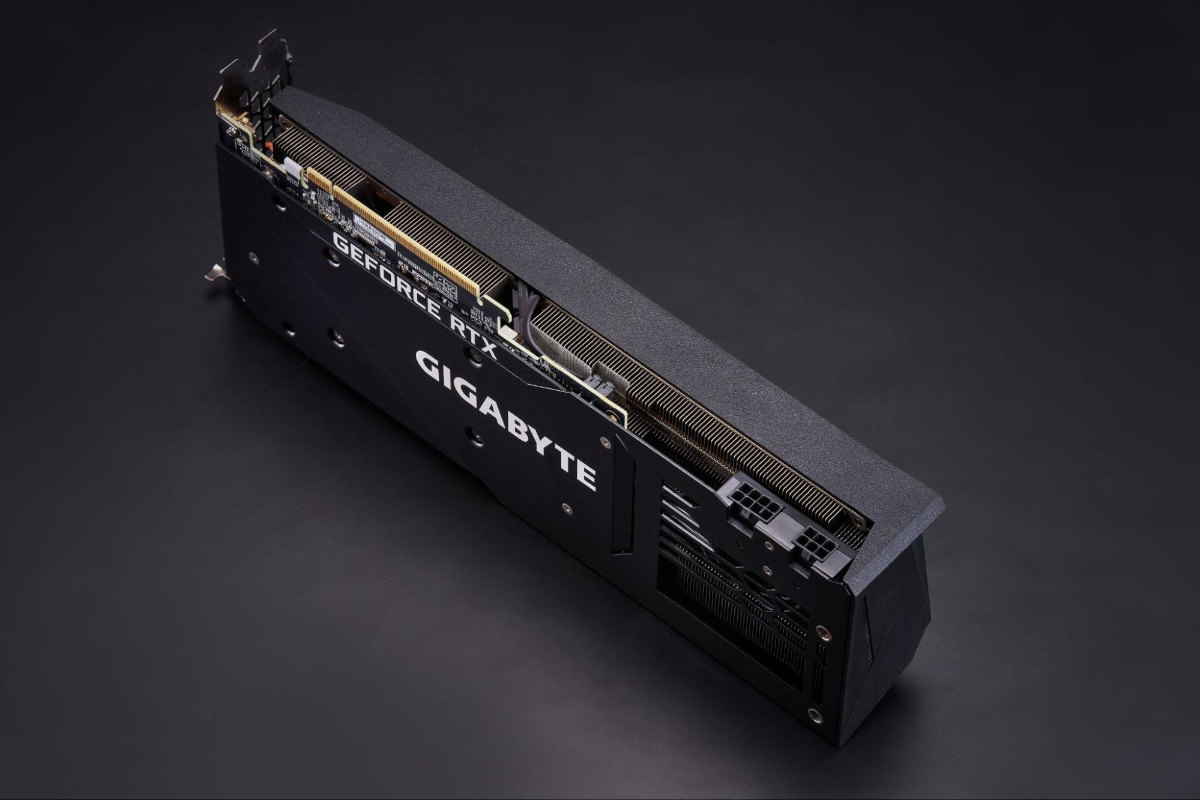 Clean lines
Starting with the motherboard, it's an aluminium-clad stealthy black ATX design, complete with beefy heatsinks that covers the 16+1+2 digital VRMs. The chipset is passively cooled and four PCIe 4.0 m.2 slots are covered with what Gigabyte calls its 'thermal reactive armour.'
The LGA1700 socket supports all 12th Gen Intel Core processors, and the hardware-maker has opted for DDR5 memory slots. To the top right you will find that the 24-pin connector is now side-mounted, and the 8+4-pin CPU connectors have now moved to the rear of the motherboard. All relevant fan, RGB, SATA and case headers can be found on the backside, as well.
If you fear damaging those precious headers, the C300G case has been customised with various cut-outs where these headers are applicable, and it seems additional right-angle adapters for the CPU and motherboard connections can be fitted for further ease of instalment.
Finally, the RTX 3070 Stealth graphics card has also been given the same treatment, and power connections have been removed from the traditional spot to the bottom-rear of the card. Expect the same cooling and graphics performance as Gigabyte's Gaming OC variant, as both share the same WindForce 3x Cooling System and heatsink design.
No joy for Team Red supporters
For those still not convinced, Maingear will offer a pre-built system available on its website to purchase, and prices vary depending on additional components such as CPU, PSU, storage, and memory, while Gigabyte will offer a pre-assembly kit available with the motherboard pre-installed.
Pricing is not yet available, and no joy for Team Red, as the custom motherboard is only available in a Z690 variant, at least for now.
While there is a plethora of PC system builders and boutiques around the world offering expertise and services, pricing can get steep, plus you'll miss the opportunity of an engaging and rewarding experience when building your first custom rig. Nonetheless, while limited to Intel, this unique innovative offering is a welcome addition to the PC building market. PCMR FTW!