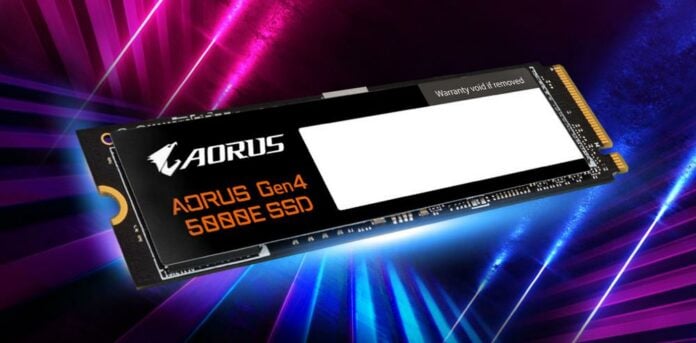 Gigabyte has added two M.2 NVMe SSDs to its line-up featuring read speeds up to 5,000MB/s in 1TB and 500GB capacities.
Behind the Aorus 5000e naming we find two NVMe 1.4 SSDs following the M.2 2280 format measuring 80mm (L) x 22mm (W) x 2.3mm (H) and carrying 1600MT/s-throughput 3D TLC NAND interfaced over four lanes of PCIe Gen 4. However, the brand doesn't specify which memory controller is being used.
In terms of performance, both models are rated for up to 5,000MB/s sequential read with 4,600MB/s (1TB) and 3,800MB/s (500GB) sequential write. The important random performance stat is missing, though, and even if today's drives are fast enough in sequential speeds, random access is what makes SSDs feel truly snappy and responsive.
The pair sip through power at idle taking only 20mW, rising to 4.2W while reading, which is an important metric to consider if you plan on using in laptops.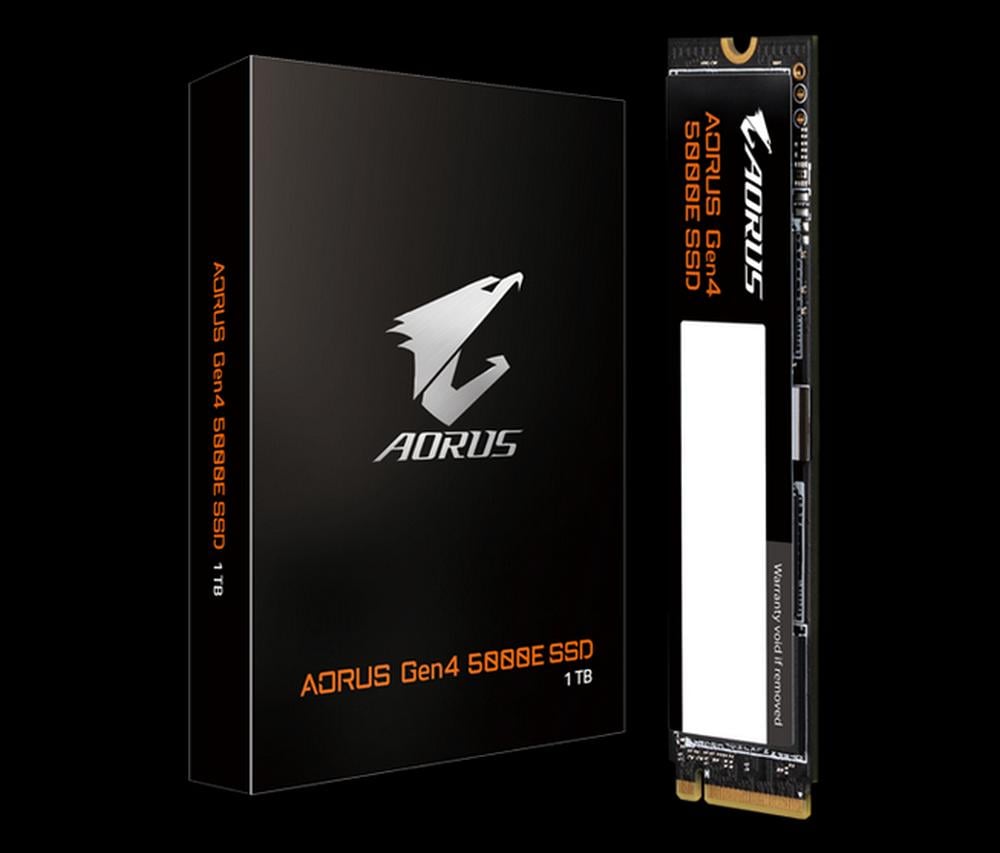 Alongside support for TRIM and S.M.A.R.T technologies, Gigabyte uses Host Memory Buffer (HMB) instead of DRAM to hold important drive data such as lookup tables – dedicated to tracking where each logical block is physically stored on the NAND flash – directly on main system RAM. Typically we see 1GB of onboard DRAM for each 1TB of NAND flash memory on pricier models.
"In order to provide even more stable and formidable storage performance, AORUS Gen4 5000E SSD has been verified by various rigorous tests with GIGABYTE motherboards of diverse chipsets, including heavy-loading, high-temperature, and high-stress tests," said Gigabyte.
While Gigabyte hasn't revealed pricing or availability, to be competitive with such specs, the Aorus 5000e SSDs should retail at no more than £100 and £60 for the 1TB and 500GB models, respectively.