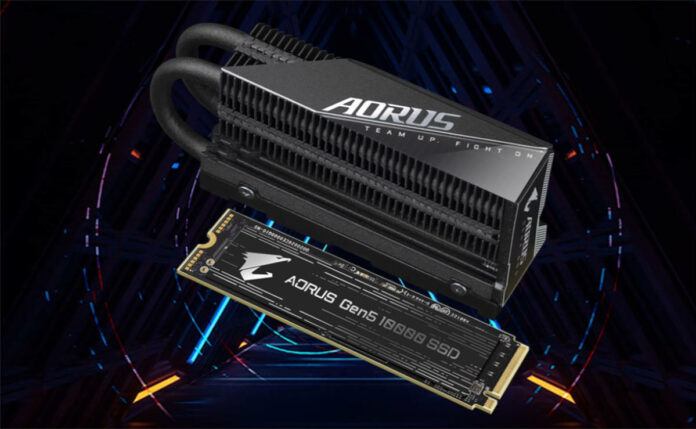 Gigabyte has announced the launch of its flagship AORUS Gen5 10000 series M.2 NVMe SSDs featuring capacities of up to 2TB and speeds reaching 10GB/s sequential reads, using the latest PCIe Gen 5 connection.
This is not the first model of this type to hit the market, after a series of CFD Gaming M.2 SSDs arrived on the Japanese scene in early December last year. Nevertheless, available in two flavours, these blazing-fast beasties come in either 1TB or 2TB capacities, exclusively in M.2-2280 format, and feature Phison's latest PS5026-E26 eight-channel controller with 3D-TLC NAND flash memory and DDR4 DRAM cache.
When comparing the two, performance varies, but only by a smidgen. The 1TB model advertises sequential transfer speeds of up to 9.5GB/s reads and up to 8.5GB/s writes, whereas the 2TB model is faster, with up to 10GB/s reads, and up to 9.5GB/s write speeds. Furthermore, Gigabyte guarantees endurance of at least 700TBW for the former and 1,400TBW for the latter, all backed by a five-year warranty, for that added peace of mind.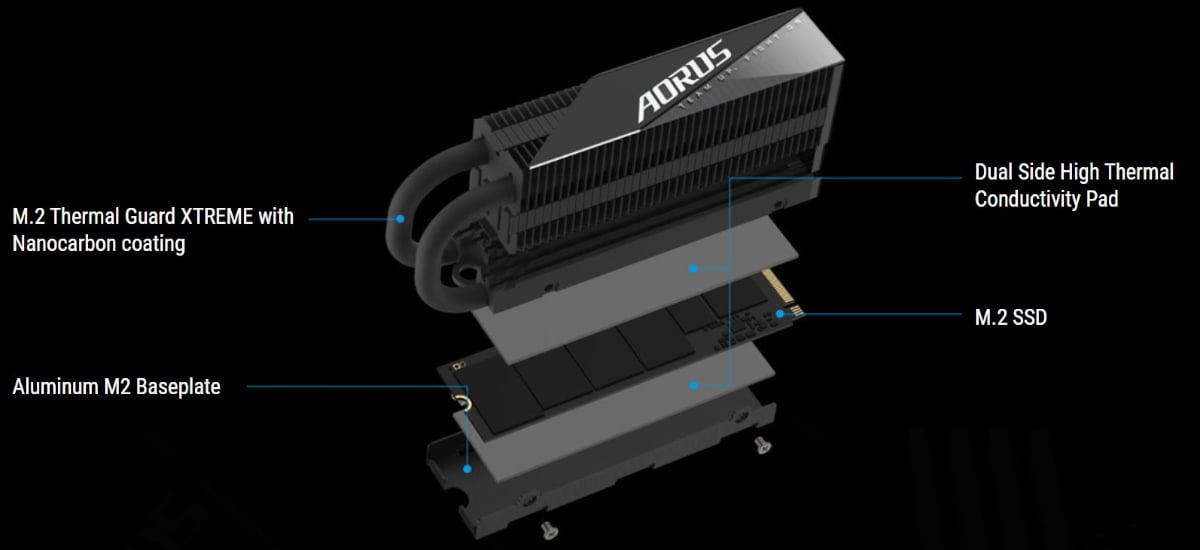 Thankfully, the manufacturer also opted for a more elegant solution when it comes to cooling, at least compared to the irritatingly noisy actively-cooled variants that have popped up across the Internet. With great power comes even larger heatsinks, you see, and the team has doubled down on this philosophy with Aorus Xtreme Thermal Guard, which is a heatsink design inspired and already found on recent motherboards.
The massive solution measures 92 x 23.5 x 44.7 mm when combined with an SSD, and features double-stack fins with dual heatpipes to assist with rapid heat dissipation. Available as an optional extra, Gigabyte claims it's the "best solution in passive airflow conditions when your personal computer adopts a CPU AIO water cooler." Translation, check motherboard and CPU cooler clearance before ordering.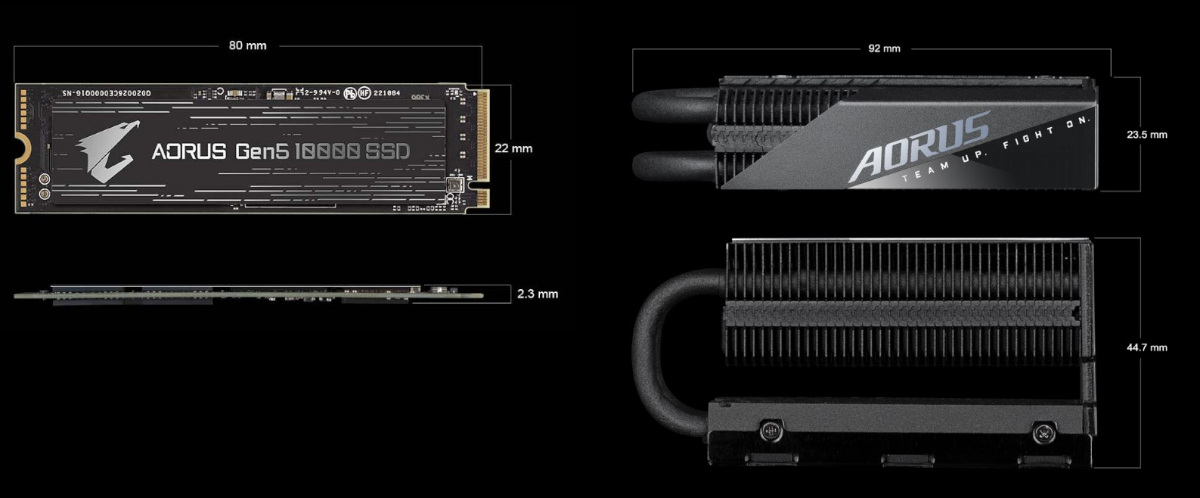 Gigabyte has yet to announce pricing or availability, for that matter, but the announcement seems to indicate the products will hit the market very soon. Though, as is the case with any early adopter product, it will undoubtedly be expensive. Perhaps, say, starting at £349.99?