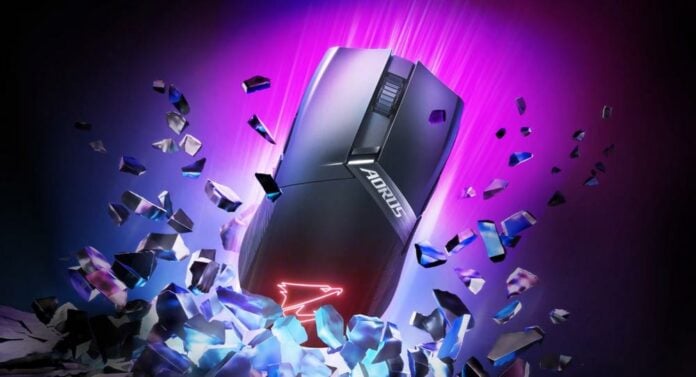 Gigabyte announces Aorus M6 wireless gaming mouse featuring ambidextrous programmable buttons, 1,000Hz polling rate, and up to 26,000DPI sensitivity. Some hefty specs there.
Rocking a Pixart 3395 optical sensor, the Aorus M6 is a gaming mouse capable of up to 26,000DPI sensitivity – fully customisable in 50DPI increments – and capable of tracking 650in/s with 50G of maximum acceleration. Its 1ms low-latency 2.4GHz connection and 1,000Hz polling rate ensures all clicks and movements are promptly sent to the computer, allowing it to be suitable for competitive gamers.
Even though the Aorus M6 includes a battery capable of powering 74 hours of full-speed use, it tips the scale at only 74 grams. And when the time comes, a physical light reminds you to hook up the USB Type-C charging cable, so you won't need to constantly check battery levels. Gigabyte didn't clarify if the wireless longevity was tested with RGB lighting on.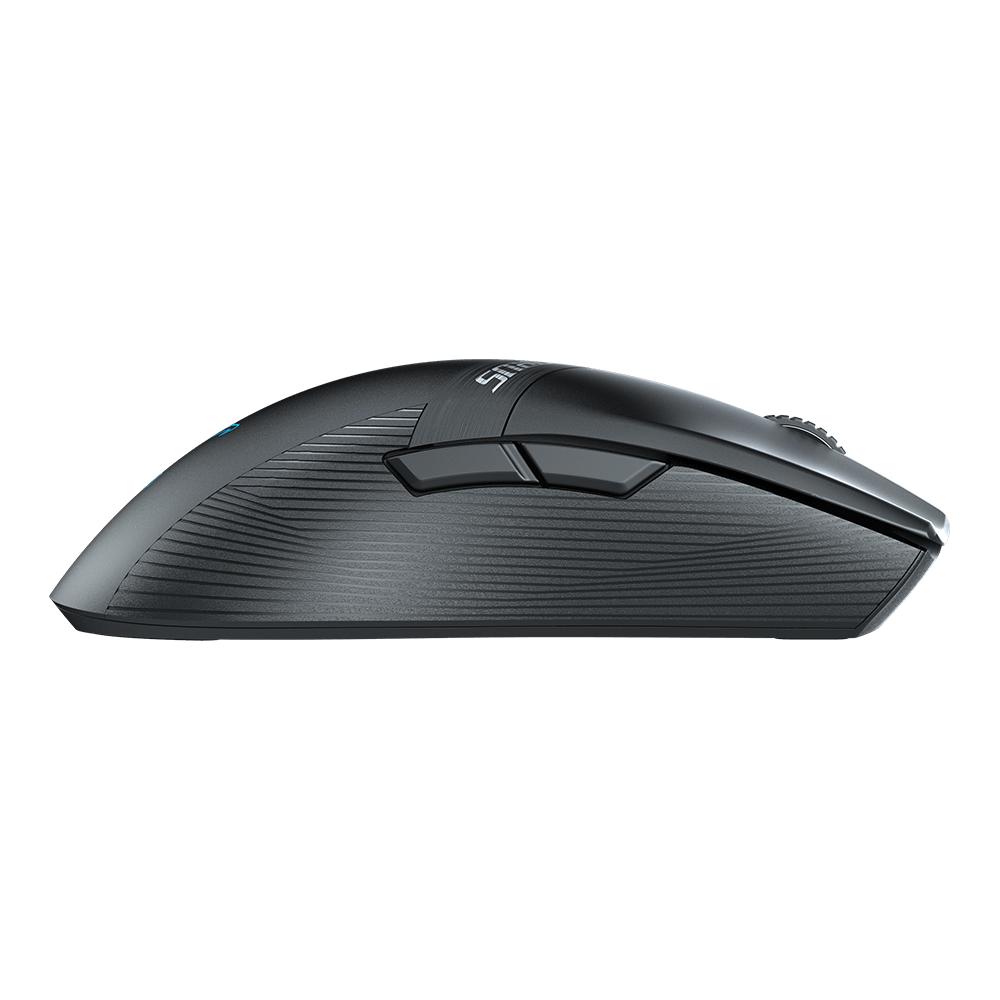 Gigabyte opts for a symmetrical design, giving the Aorus M6 a wider reach compared to some of its competition, since many go for a right-handed shape, leaving left-handed players in search of adequate mice. Club386's Tarinder, a lefty, knows this only too well. In addition to the ambidextrous appeal, the mouse boasts eight fully-programmable buttons, with the main left / right using Japanese Omron switches rated for 50 million clicks.
The Aorus M6 measures 126.6mm (L) x 66.8mm (W) x 38.3mm (H), making it a mid-sized mouse, suiting all grip types. Plus, for those who play using low-sensitivity levels, the M6 also offers surface lift-off calibration via Gigabyte's Control Center to avoid unwanted movement when relocating.
Gigabyte didn't indicate any pricing or release dates for the Aorus M6, though, with such specs, an £80 to £110 tag wouldn't be surprising.