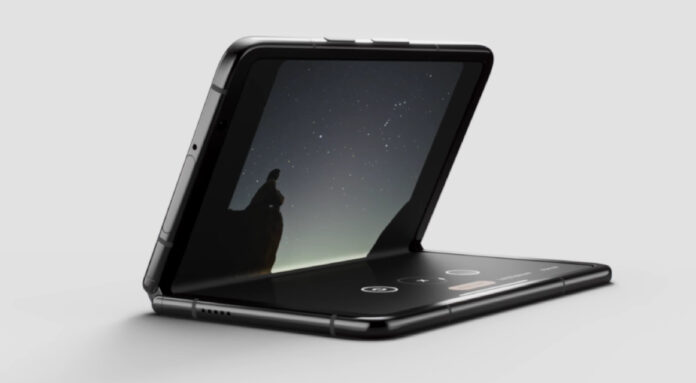 After much speculation, the Pixel Fold has finally arrived, unveiled exclusively at this year's Google I/O event.
The Internet may not have correctly guessed its official release date, but there's a lot of information that was proven to be true. First off, it is indeed powered by Google's next-generation Tensor G2 chipset. Second, the Pixel design footprint is confirmed to be considerably smaller than Samsung's Flagship Z Fold 4.
As for specs, the highlights include a 120Hz OLED screen and 12GB of RAM. Surely enough capacity for even the most memory-intensive apps. Let's dig in, shall we?
Sultry Specs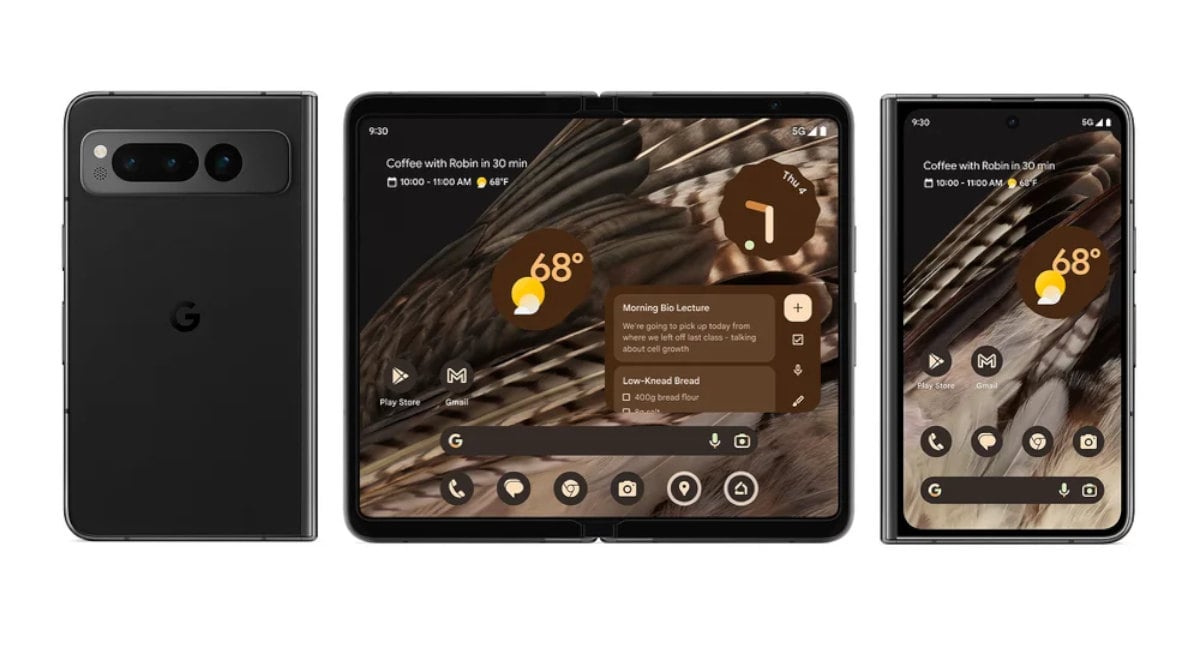 At first glance, the overall design screams Google at every angle with smooth refined edges and matching bezels, featuring a premium finish and construction. Of which, its materials include a mix of Corning Gorilla Glass Victus, a mirror-polished aluminium frame, and outer hinge of mirror-polished stainless steel construction. On the outer shell, you'll also find the iconic horizontal camera island synonymous with Pixel, as well as a matching OLED cover display on the other side. Oh, and we can't forget a choice between two sophisticated colourways, this time in porcelain white or obsidian black. Opulence at its finest.
Moving on to specifics, dimensions reveal that the engineers at Google managed to make the thinnest foldable yet measuring 139.7mm x 79.5mm x 12.1mm when folded, and when unfolded a tablet-styled device measuring 139.7mm x 158.7mm x 5.8mm. Cool party trick.
As a comparison, it's closest rival, the Samsung Galaxy Z Fold 4 comes in at 155.1mm x 67.1mm x 14.2-15.8 mm folded (tapering to one edge), and 155.1mm x 130.1mm x 6.3mm unfolded which is a bit on the 'thicc' side despite its bigger AMOLED display. Yet, size remains an important factor, and petite dimensions could give Google's first foldable a leading edge when it comes to both in-pocket, and in-hand comfort. Besides, not only is it slimmer, but the wider aspect ratio allows for better side-by-side app functionality and a better media experience overall, in my opinion.
Google's proprietary hinge is the main reason why the company was able to come out on top in terms of overall slimness. Made of a "mirror polished, multi alloy steel construction," Google says it's a "custom dual-axis, quad-cam synchronised mechanism." Whew, big words but what this all means is it allows the hinge a fluid and full 180-degree range of motion so that the two halves of the phone can fold completely flat with no gap in between. A feat even Samsung has struggled to get right (hence the tapering.) Also, the hinge touts an IPX8 water and dust resistance rating. Bravo.
Surprisingly, despite its smaller stature the device weighs 283g – 20 grams heavier than Samsung's Galaxy Z Fold 4 – possibly owed to its slightly larger 4,821mAh battery. Boasting a claimed "beyond 24-hour battery life" based on in-house, 'every day use' testing, and a claimed 72-hour extreme battery saver capabilities, this could also be another plus in my book.
Onto screens, Pixel Fold's cover display measures 5.8in and boasts a 2092×1080 resolution OLED with a refresh rate of up to 120Hz, and 1,550 nits peak brightness. The inner display comes in at 7.6in with 2400×1080 resolution and boasts up to 120Hz refresh rate and 1,450 nits peak brightness.
Software is King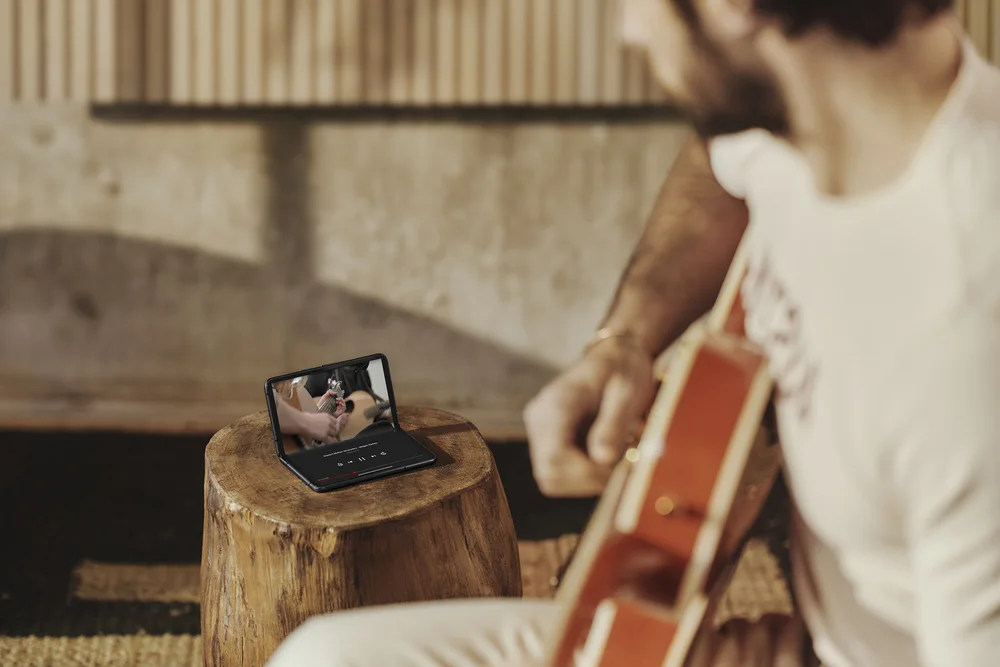 As with all Google iterations, you can expect a refined experience when it boils down to software. As such, the inner display gives you all the benefits of a tablet with optimised Google apps that take full advantage of its foldable capabilities. Not forgetting to mention, a bloat-free, stock Android 13 experience, and a chance to be the first to upgrade when Android 14 inevitably launches.
Features include a new taskbar that allows easy transition between apps, or a drag and drop function within compatible apps, and a split-screen mode that allows for multitasking with two apps running simultaneously side-by-side. The taskbar is also dynamic and will disappear when not in use providing full use of screen space.
Other notable features include a table top mode, ideal for use with media apps like YouTube, and an interesting sneak peek into the future with a live translator mode that makes clever use of both displays, available next year with Android 14.
Best Camera in the Biz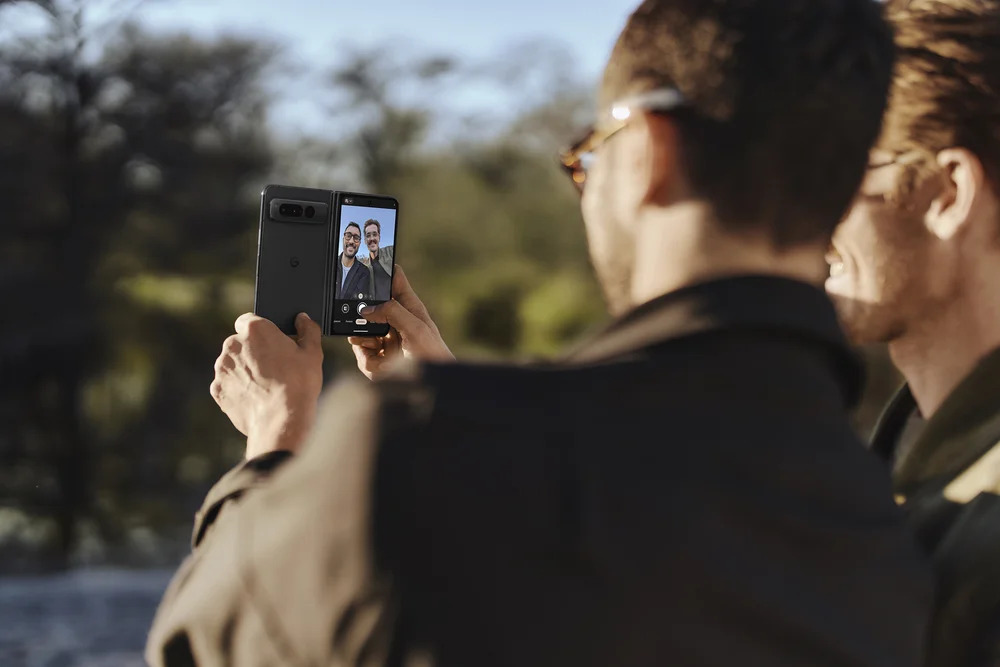 Last but certainly not least, are the cameras. Google prides itself on making the best camera phones on the market, it's even in the name, Pixel-perfect. The front facing selfie camera touts a 9.5-megapixel snapper with 1.22 μm pixel width and f/2.2 aperture, that allows for an ultra-wide 82-degree field of view. It also has optical image stabilisation and CLAF that will ensure your pictures and video remain steady even when your hands aren't.
The outer cameras are where we get into unbridled territory and a place where foldables tend to fail to deliver when compared with regular flagship siblings, even though last year's Galaxy Z Fold 4 featured an admirable upgrade.
Google opted to go all out and the Pixel Fold's selfie camera holds its own when compared with its Pixel 7 Pro flagship sibling. The main snapper, meanwhile, touts a 48-megapixel sensor with 0.8µm pixel width and f/1.7 aperture, alongside a 10.8-megapixel ultrawide with 1.25µm pixel width and a f/2.2 aperture. Rounding off, there's also a 10.8-megapixel telephoto lens that has 1.22µm pixel width and a f/3.05 aperture, which delivers 5x optical zoom like the Pixel 7 Pro, but instead features only 20x Super Res Zoom.
As for camera experience, users can expect the same robust suite of software the company is renowned for. These include the aforementioned Super Res Zoom, Real Tone, Night Sight and Portrait photography, and 10-bit HDR video. Another nice touch, Magic Eraser and Photo Unblur post editing software makes a return to get your pictures looking perfect. All this powered by the AI-enhanced, Tensor G2 chipset.
Mirroring Apple, Google chooses to omit a charging brick in the box, though Pixel Fold does thankfully support Qi wireless charging. Also, unlike the Galaxy Z Fold 4, there's no stylus support, and there's also no 1TB storage variant in sight, at least for now. All equally deciding factors for those looking to delve into the foldable market.
The Google Pixel Fold is currently available for pre order starting at £1,749 for the 256GB and £1,869 for the larger 512GB model.