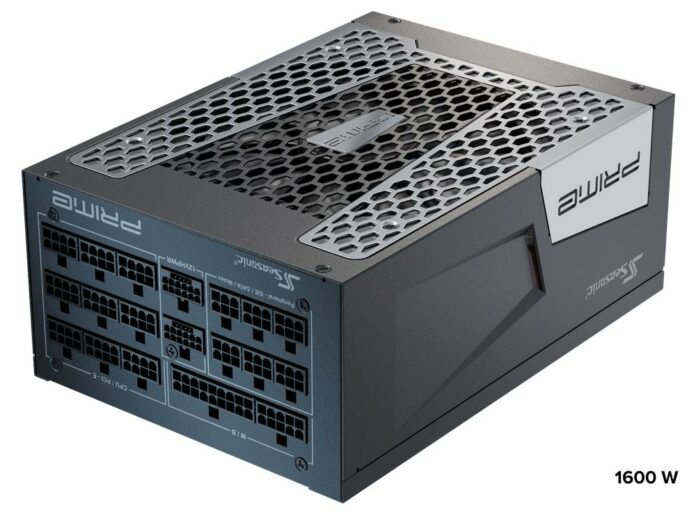 Seasonic has announced the Prime PX and Prime TX ATX 3.0 PSUs series that ready to handle power-hungry components while being up to 96 per cent efficient.
To begin with, Seasonic is launching three models; Prime PX-1600, Prime TX-1300, and Prime TX-1600, respectively offering 1,600W, 1,300W, and 1,600W, whilst packing up to two 12VHPWR connectors. To ensure this much capacity, the chassis is larger than mainstream ATX models, taking up 210mm x 150mm x 86mm, though most PC cases should still fit them with room to spare.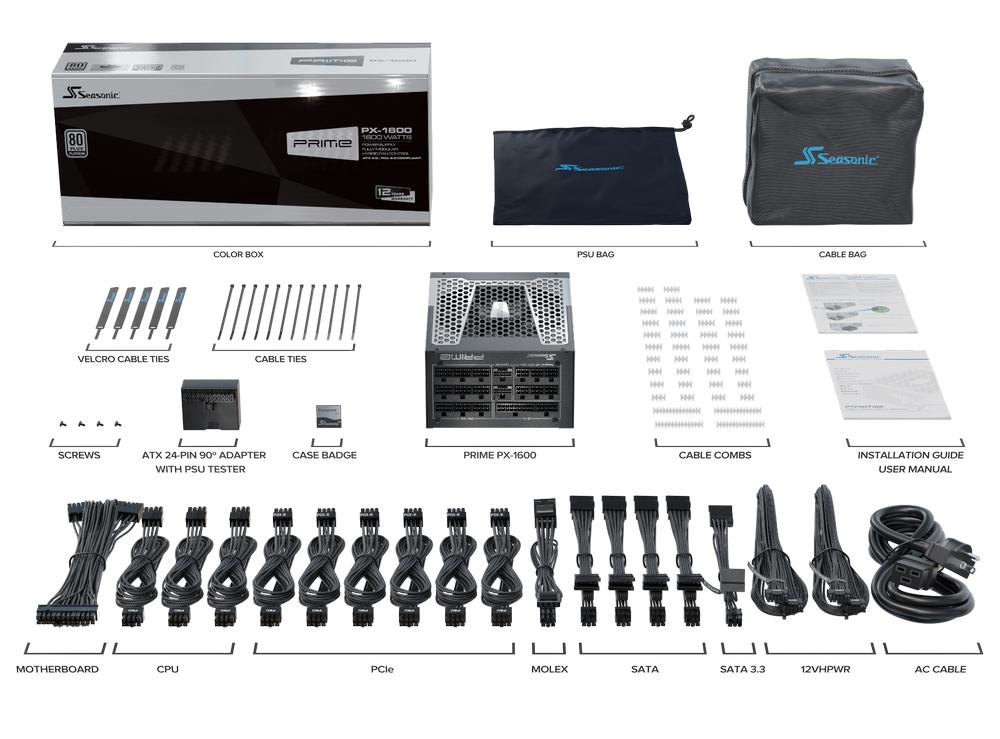 The P in PX stands for Platinum (94 per cent) efficiency while T in TX refers to Titanium (96 per cent). To be clear, for the vast majority of users, either one is perfectly decent, and a two per cent extra efficiency gain won't change the electricity bill much. Underclocking hardware can net far greater savings than this. Note that both series are also Cybenetics ETA Titanium certified.
Inside, we find 105°C-rated Japanese electrolytic capacitors, complemented by the usual OPP, OVP, UVP, SCP, OCP, and OTP protections, and cooled by a 135mm FDB fan with a hybrid mode allowing it to only ramp up speed above 50 per cent load. Even at full burst, the brand announces around 20dBA maximum noise levels. Nice.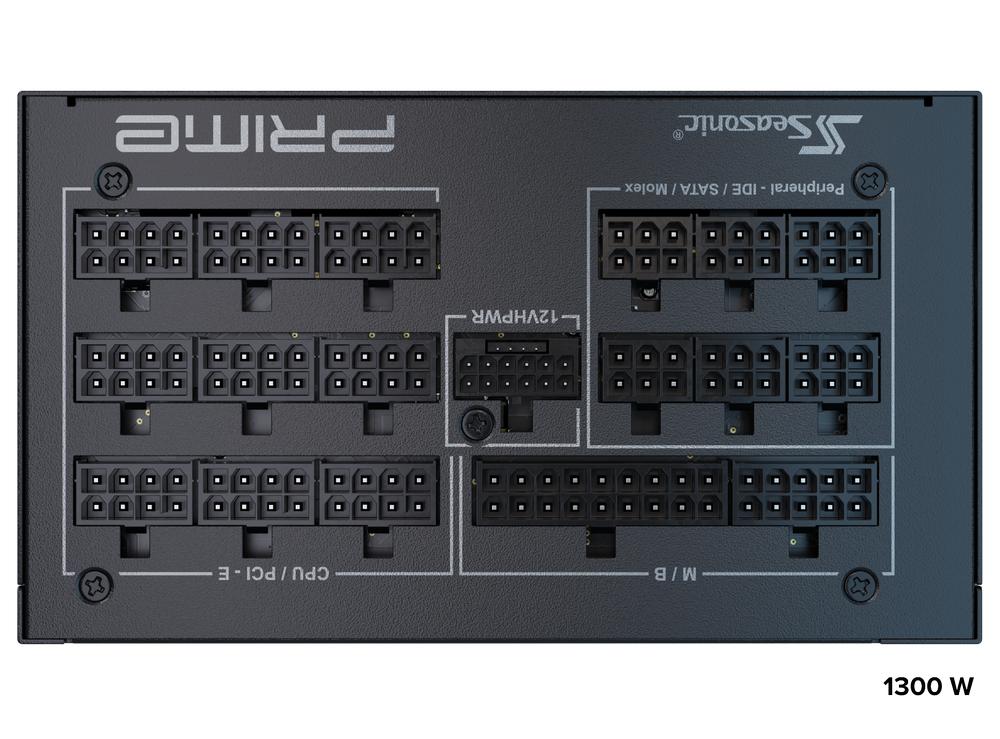 Large capacity means extensive connectivity, of which the 1,600W models receive one (610mm) 24-pin, three (700mm) 8-pin CPU EPS, six (750mm) 6+2-pin PCIe, two (750mm) 12VHPWR, plus a variety of SATA and Molex cables. The 1,300W, on the other hand, loses one 12VHPWR cable, and that's it, meaning they're very similar PSUs overall.
Backed by an impressive 12-year warranty, Prime PX-1600 will be available this month at $509.99, with the TX-1600 and TX-1300 from July at an eye-watering $609.99 and $519.99 respectively.