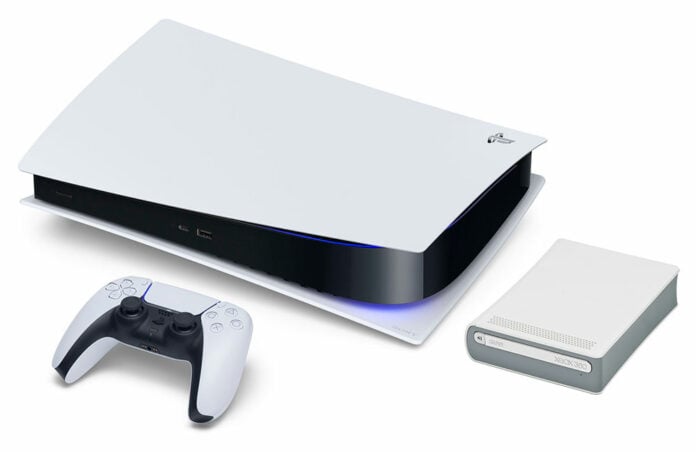 A new report suggests Sony will phase out PS5 models with a built-in Blu-ray drive in favour of an all-digital revamp.
Since its launch in November 2020, PS5 has been available in two unique flavours; a regular model with an integrated optical disc drive, plus a Digital Edition with no disc drive at all.
According to Insider Gaming, both existing models will be phased out starting September 2023 with Sony planning to replace the two variants with a single, redesigned PS5. The refreshed machine is said to feature "almost identical hardware," but will include a USB-C port on the back for attaching an external disc drive.
Said drive will reportedly be available as part of a console bundle and will also be sold separately. How drastic Sony's redesign will be remains to be seen. PS5's sheer bulk has proven divisive since launch, and though the manufacturer has released minor revisions in recent months to reduce weight, a smaller system is surely a high priority.
News of an external drive brings back memories of the HD DVD Player (pictured above) for Xbox 360. The discontinued accessory enabled playback of ill-fated HD DVD movies on compatible game consoles back in 2006, and we imagine an external drive for PS5 would function in a similar way.
Choosing to detach optical playback would be a sensible move for Sony, allowing for the manufacture of just one console model and an optional accessory for those who wish to retain disc playback. Aesthetics could be called into question – an external drive is never likely to be as elegant – but it's a price we'd arguably be willing to pay for a smaller, sleeker PS5.