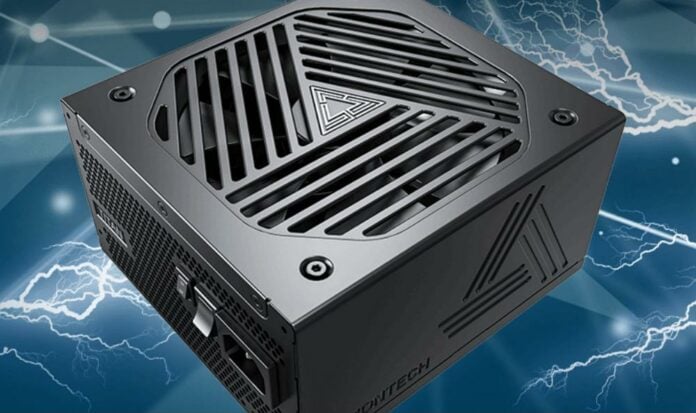 Montech has announced its Titan Gold power-supply series following the ATX 3.0 standards and featuring both 80 Plus Gold and Cybenetics Gold certifications, offering up to 1,200W.
The Titan Gold Series of PSU is fully modular, available in 750W, 850W, 1,000W and 1,200W capacities. All models carry both 80 Plus Gold and Cybenetics Gold certifications with a 92 per cent efficiency. It's good to see manufacturers also certifying hardware with Cybenetics, which gives more details about the PSU's quality.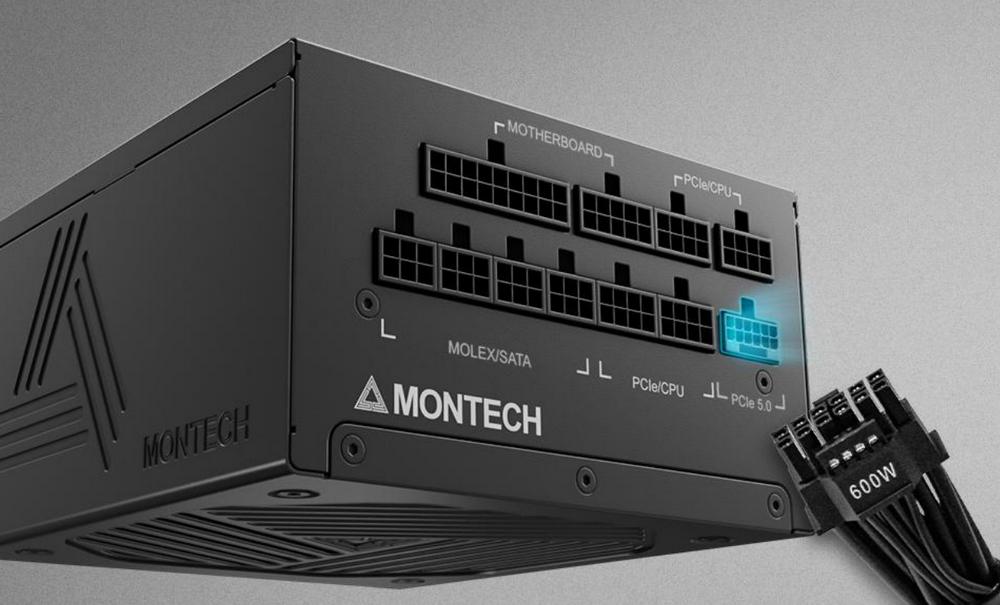 Following the ATX 3.0 standard, this PSU includes a PCIe 5.0 12VHPWR connector capable of delivering 600W via a single cable, while handling 2x total power excursion and 3x GPU power excursion. Aside from the 12VHPWR connector, Titan Gold counts four CPU EPS/PCIe 8-pin connectors for non-RTX 40 Series graphics card power.
Inside we find quality components such as 100 per cent Japanese 105°C capacitors for high stability and reliability, cooled by a fluid dynamic bearing 135mm fan that supports zero-RPM mode under low loads. Above 40 per cent load, the maximum noise level reaches 27dBA at 1,400RPM. A zero-RPM mode should also help lower dust accumulation, since if the fan is off, dust will stay out.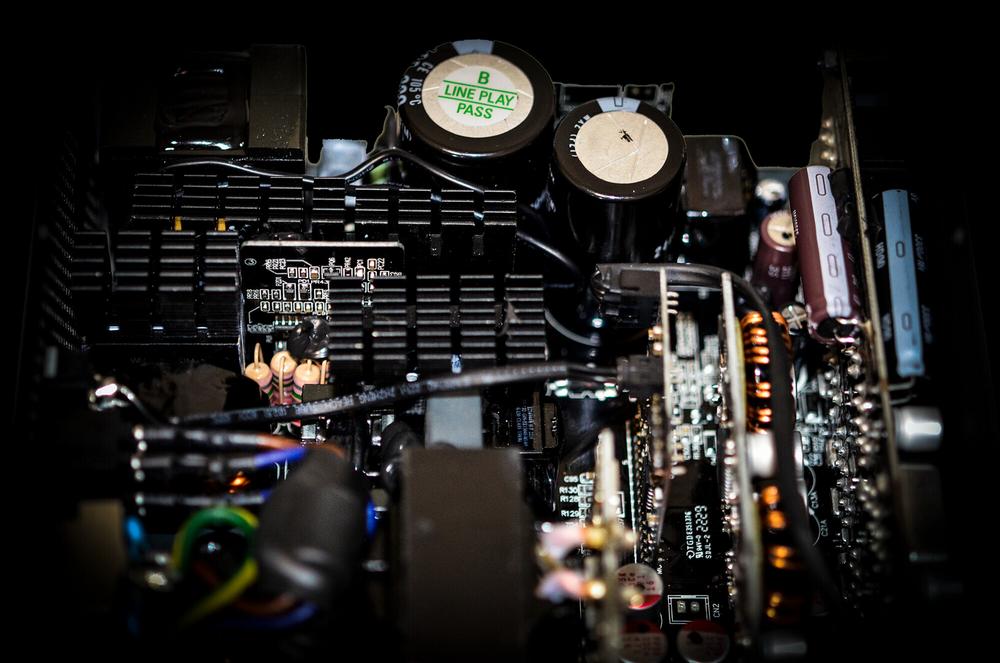 The series uses a half-bridge, LLC and Synchronous Rectifier (SR) design with DC-to-DC conversion for tight voltage regulation of 1.8 per cent and minimum ripple noise under 18mV. Active PFC (>0.9 typical) alongside OVP, OPP, OTP, SCP, OCP, and UVP protections are also present.
Montech's Titan Gold Series will be available at $139, $149, $169, and $199 MSRP for the 750W, 850W, 1,000W and 1,200W models, respectively, backed by a 10-year warranty.