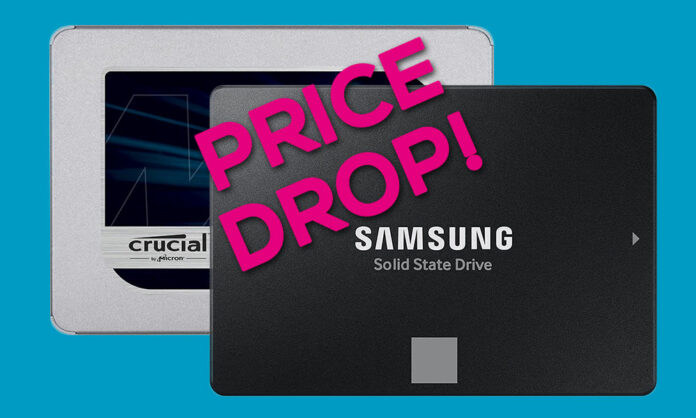 Samsung 870 EVO 4TB
---
"The 870 EVO achieves the maximum SATA interface limit of 560/530 MB/s sequential speeds. Everyday users can now enjoy professional-level SSD performance."
We earn a commission if you make a purchase, at no additional cost to you.
Gobsmacking deals on M.2 SSDs have hogged the limelight these past few weeks, but fear not, if you're needing to occupy a more traditional SATA slot, there are equally good – if not better – bargains to be had.
While not as quick, SATA drives still holds excellent upgrade potential, particularly as secondary disks for storing large datasets such as movies or game libraries where speeds of up to 560MB/s are plenty sufficient when aligned to the overall responsiveness of solid-state storage.
Price cuts on 4TB models have made certain drives increasingly attractive. Chief among them is the Samsung 870 Evo. Five-year warranty, 4GB of onboard LPDDR4 cache and excellent 2,400 TBW reliability are among the plus points, but what makes this 2.5in drive truly stand out is Samsung's cashback promotion. Up until July 4, buyers are able to claim £75 cashback, bringing the cost of this 4TB SSD down to just £149.97!
Prefer not to jump through cashback hoops? Crucial has you covered with the also-impressive 4TB MX500. Endurance isn't quite as robust at 1,000 TBW, yet for under £190 you get 4TB of solid-state goodness from one of the best-known players in the business. That's the lowest price we've tracked to date, and almost half the original RRP.
Forward-looking PCIe Gen 5 drives will be all the rage in the coming months, yet for the savvy PC enthusiast, now's an opportune time to stock up on well-established drives that are roomy, trusted and, most important of all, great value.