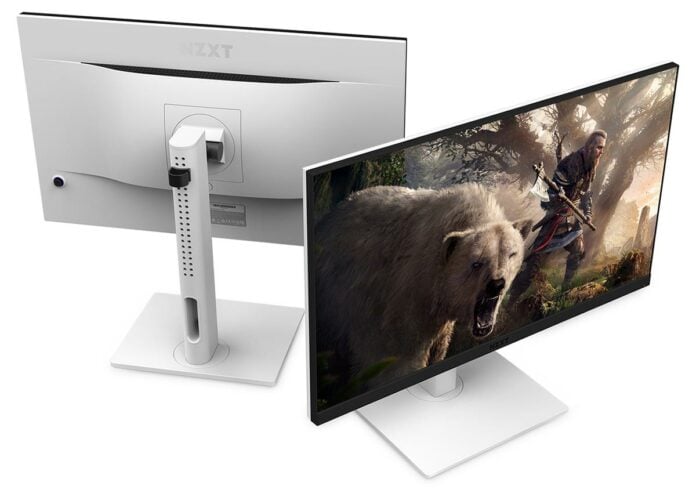 NZXT is expanding its portfolio to include computer monitors. The Californian manufacturer is best known for PC cases and cooling but has in recent years become increasingly adventurous with a wider ecosystem encompassing a variety of gamer- and streamer-friendly fare.
The latest additions are a pair of Canvas QHD gaming monitors armed with AMD FreeSync Premium support; a flat 27in model dubbed Canvas 27QHD, and a curved 31.5in model going by the name of Canvas 32QHD Curved. It's refreshing to see a manufacturer use monitor product numbers that are easy to decipher, and while others in this segment opt for racing stripes and superfluous RGB, both Canvas products appear noticeably sleek by comparison.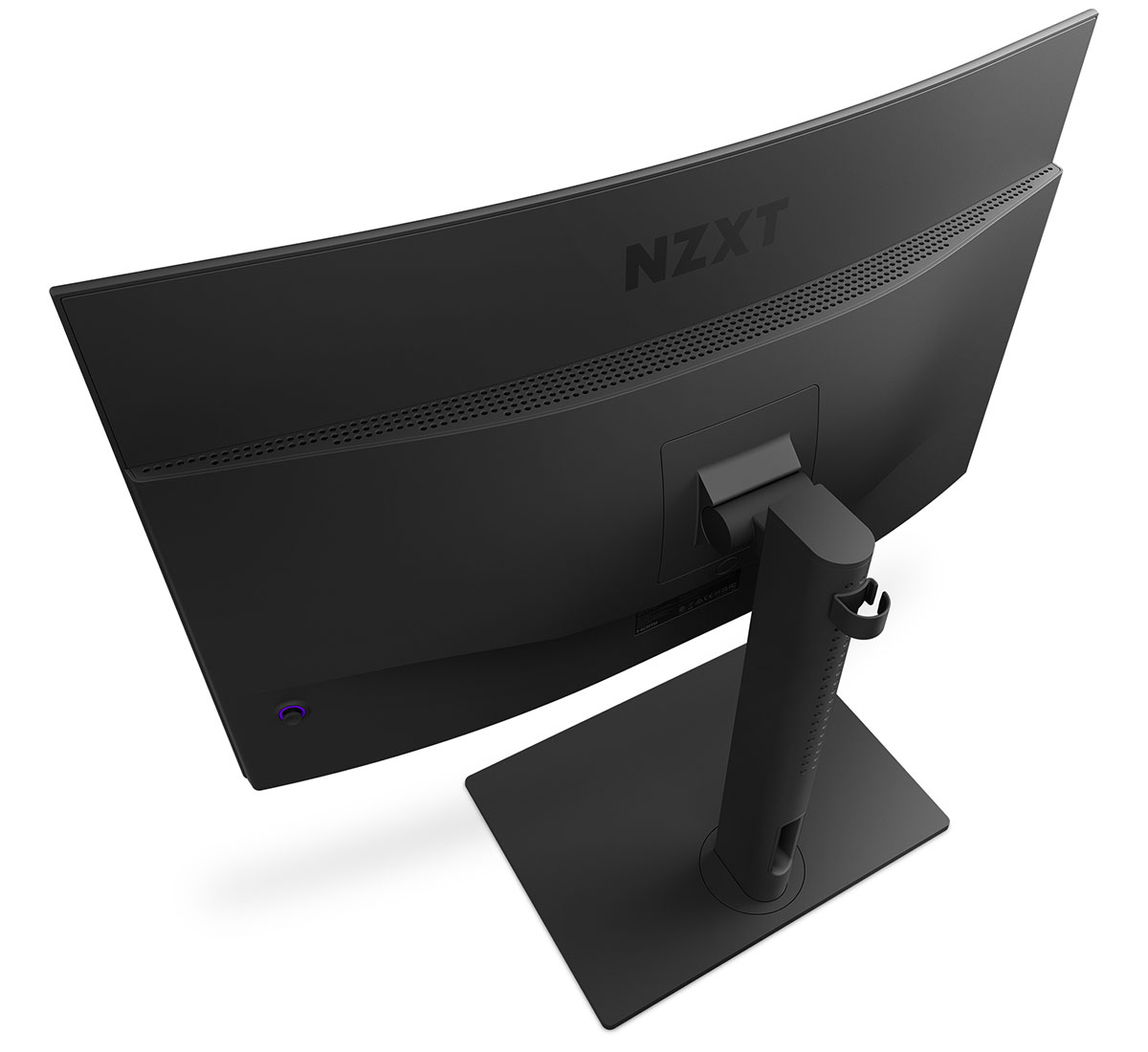 A choice of black or white colour options exist, with NZXT stating the monitors are built to complement the "iconic style" of the firm's other components and peripherals. We've yet to see Canvas in the flesh, but if the promotional images are anything to go by, the thin profile, minimalist base and streamlined aesthetic is strikingly clean.
Specifications for both flat and curved panels are seemingly identical and include a 2560×1440 QHD resolution, 1ms response time, plus adaptive sync at a maximum 165Hz refresh rate. Sensible choices for the mainstream market, though there are key differences between the two; the 27in employs an IPS panel, while the 31.5in relies on VA technology. HDR is supported in limited fashion – brightness is rated at a modest 300 nits – and colour coverage extends to 89 per cent DCI-P3 for the 32QHD, which features a 1500R curvature, or 90 per cent for the 27QHD.
Connectivity options are identical between the two and include DisplayPort 1.2, dual HDMI 2.0, USB Type-C with DisplayPort, a pair of USB Type-A and a 3.5mm headphone jack. There aren't any integrated speakers, but the stand supports 120mm height adjustment, -5° / +20° tilt as well as 20° swivel, and Canvas 27QHD also has the ability to flip into portrait mode.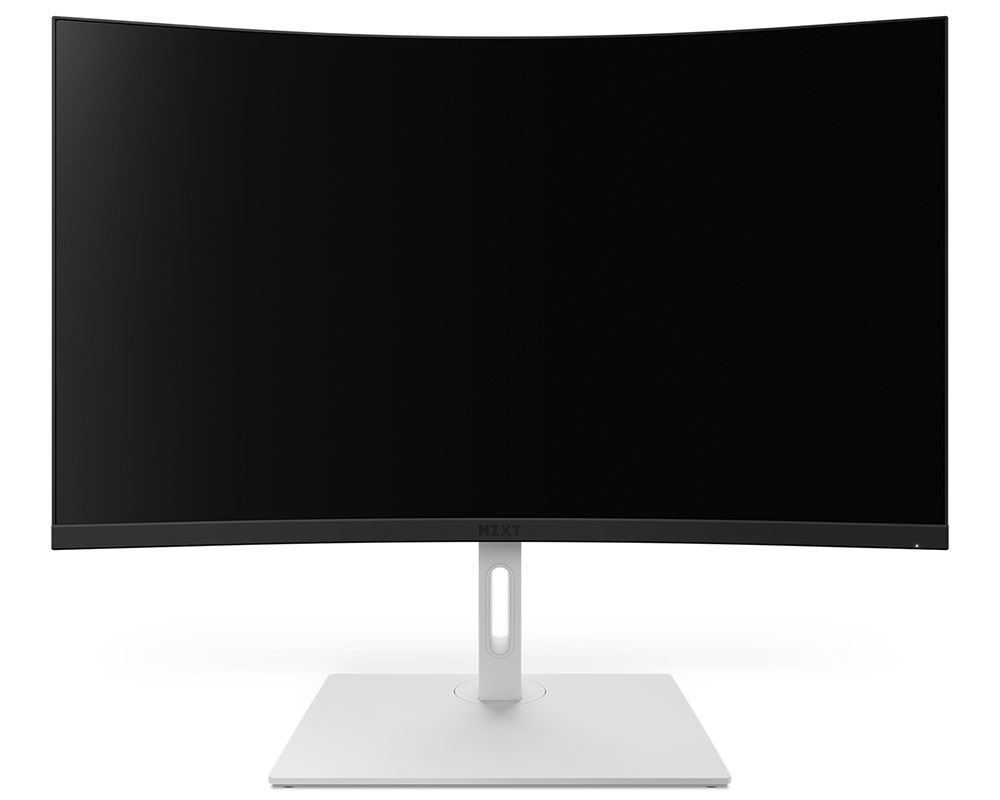 What's interesting is that both Canvas panels will be available with or without the aforementioned stand. Useful if you're repurposing an existing VESA-compliant bracket, or if you intend on picking up NZXT's newly announced single- or dual-arm mounts.
In addition to its first-ever monitors, NZXT is also today expanding the reach of its direct-to-consumer retail outlet, NZXT BLD, to the United Kingdom. To mark the occasion, Canvas monitors will initially be exclusive to the BLD store, with pricing as follows:
NZXT Canvas Monitor & Stand
27QHD Black: £389
27QHD White: £399
32QHD Curved Black: £469
32QHD Curved White: £489
NZXT Canvas Monitor Only
27QHD Black: £349
27QHD White: £369
32QHD Curved Black: £429
32QHD Curved White: £449
NZXT Monitor Arm
Single Arm: £139.99
Dual Arm: £199.99