Jump to: Features | Performance | Conclusion
QNAP's mantra for 2023 states 2.5GbE connectivity is a must. It's a sentiment we can get behind wholeheartedly, as bog-standard Gigabit Ethernet has overstayed its welcome. Given the massive increase of multimedia file sizes, transferring large videos or photo libraries has become a common occurrence in the modern home, and storage infrastructure must adapt to keep pace.
NAS solutions, in particular, have tended to lag behind in recent years, with home or small-office solutions typically packing a low-power Arm processor, minimal memory and basic connectivity. Hoping to rectify many of those shortcomings in one fell swoop, QNAP is upping its game with the revamped TS-262, priced at £399 / $369.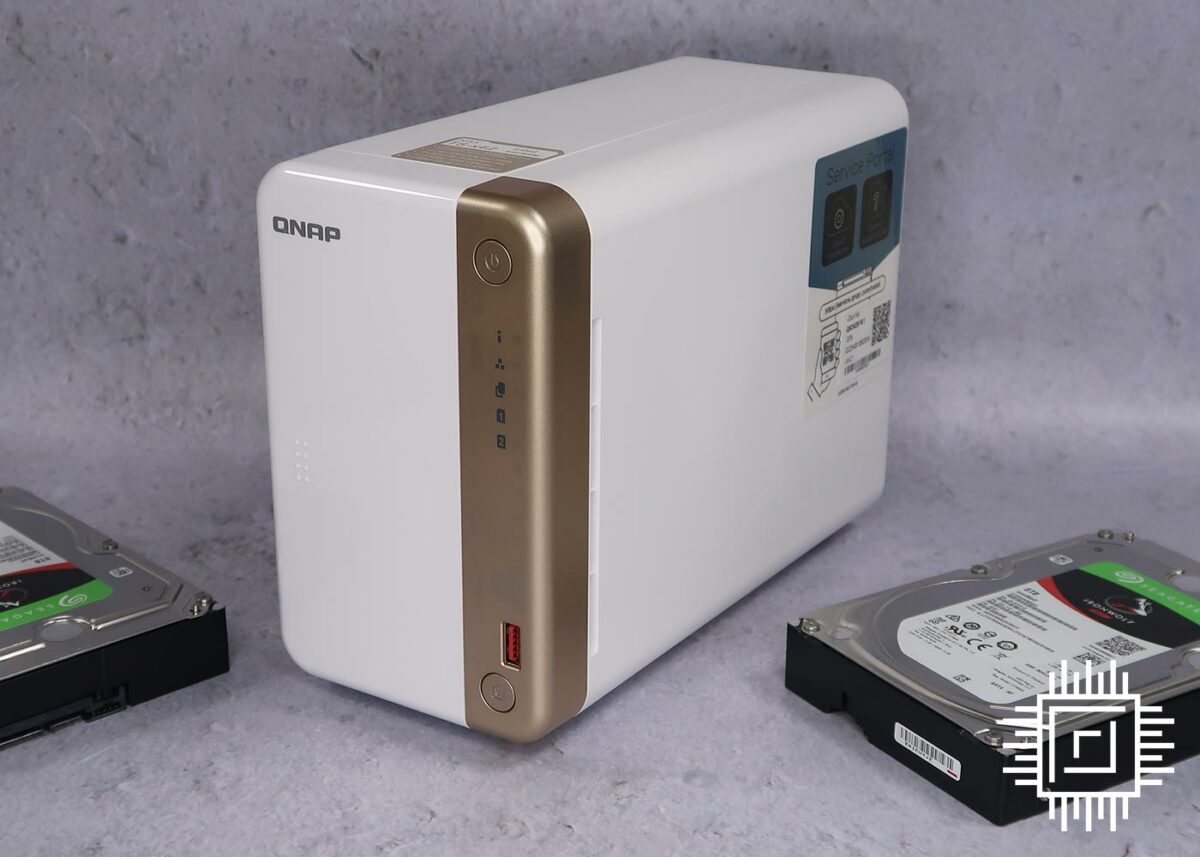 Looks familiar at first glance, and QNAP's gold-on-white colour scheme lends itself well to a home environment. Dimensions of 168mm (H) × 105mm (W) × 226mm (D) are notably petite for a dual-bay unit, and though a little longer than normal, the TS-262 would sit comfortably on a bookshelf.
In keeping with prior generations, the front of the NAS is lined with power button, status LEDs, and a USB 3.2 Gen 2 Type-A with one-touch copy at speeds of up to 10Gbps. That's about as good as it's going to get for a home NAS for the foreseeable future as cost of implementation suggests it'll be a while before 20Gbps USB-C becomes available on such devices.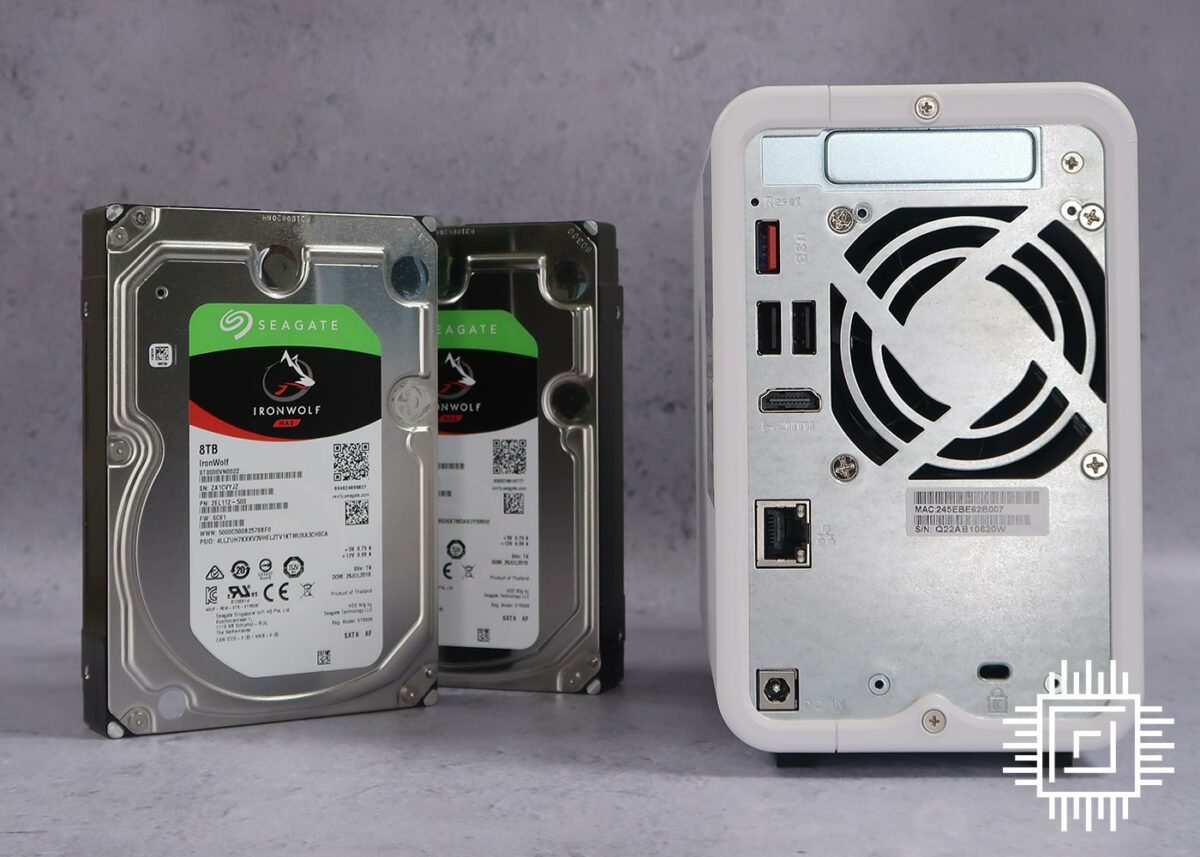 It's around back that upgrades become more apparent. Surrounding the sole cooling fan is a connector for the small external 65W power supply, Ethernet, HDMI output, three further USB ports (one 3.2 Gen 2, two 2.0), and a PCIe expansion slot. What's useful is the LAN port has been upgraded to 2.5GbE, effectively doubling throughput, while HDMI belatedly makes the move to a newer 2.0 standard, meaning, yes, your NAS can finally output natively at 4K60.
Not often do we see a home NAS so well stocked, and with the Gen 3 x2 expansion slot, there's scope to upgrade further down the line if, say, 10GbE happens to tickle your fancy.
Accessing the two 3.5in drive bays is as simple as sliding the front fascia to the side. There is a keyless flip-to-lock mechanism on the side, but while this may be enough to deter the kids from accidentally pulling a drive, it won't stop a more determined thief.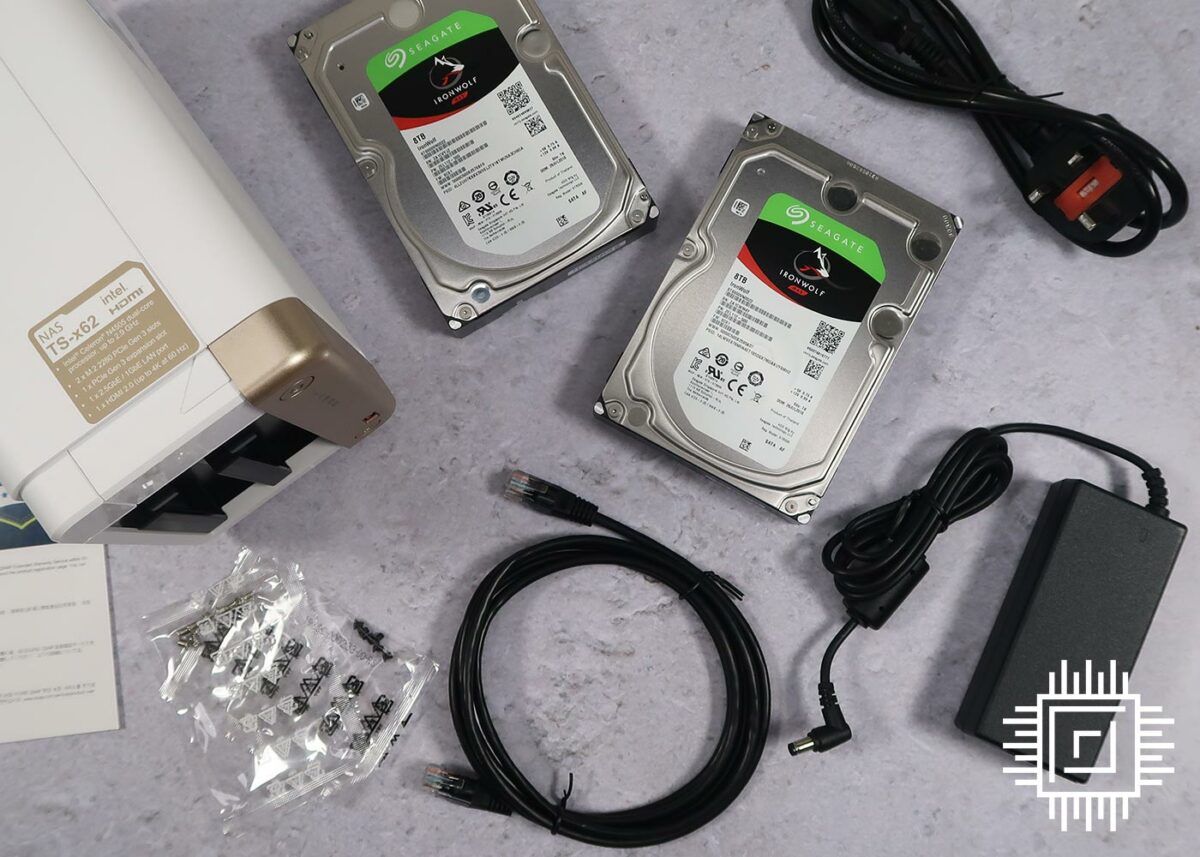 Each plastic drive tray supports toolless 3.5in HDD installation with rubberised mounts intended to absorb some vibration, while screws are provided for 2.5in drives. A familiar dual-bay format, yet the advent of M.2 SSDs has allowed NAS manufacturers to expand on those core foundations with relative ease.
Expansive Features
Remove the entire side panel by undoing a couple of screws on the back and you'll gain convenient access to not one but two M.2 2280 slots. A tool-free mechanism makes light work of drive installation, but do note the interface is limited to PCIe Gen 3 x1 speeds, limiting throughput to ~1Gbps per drive.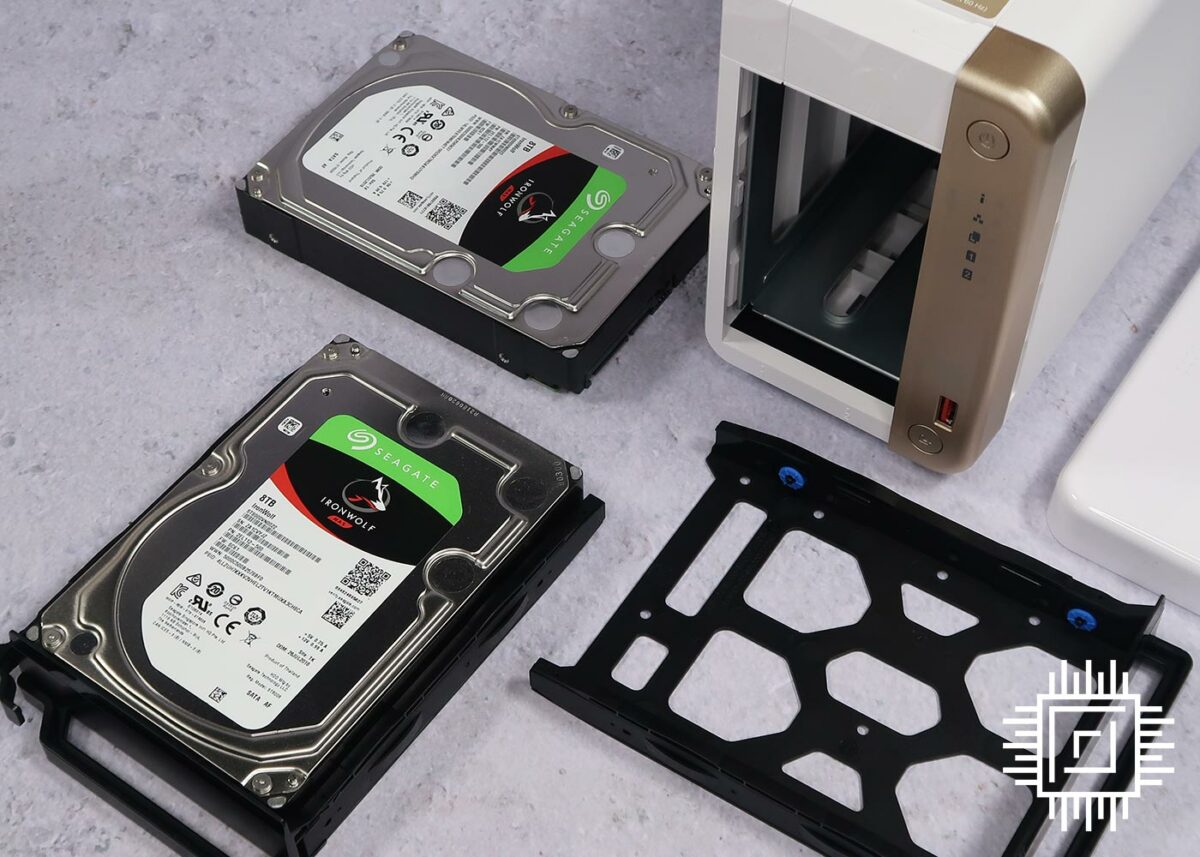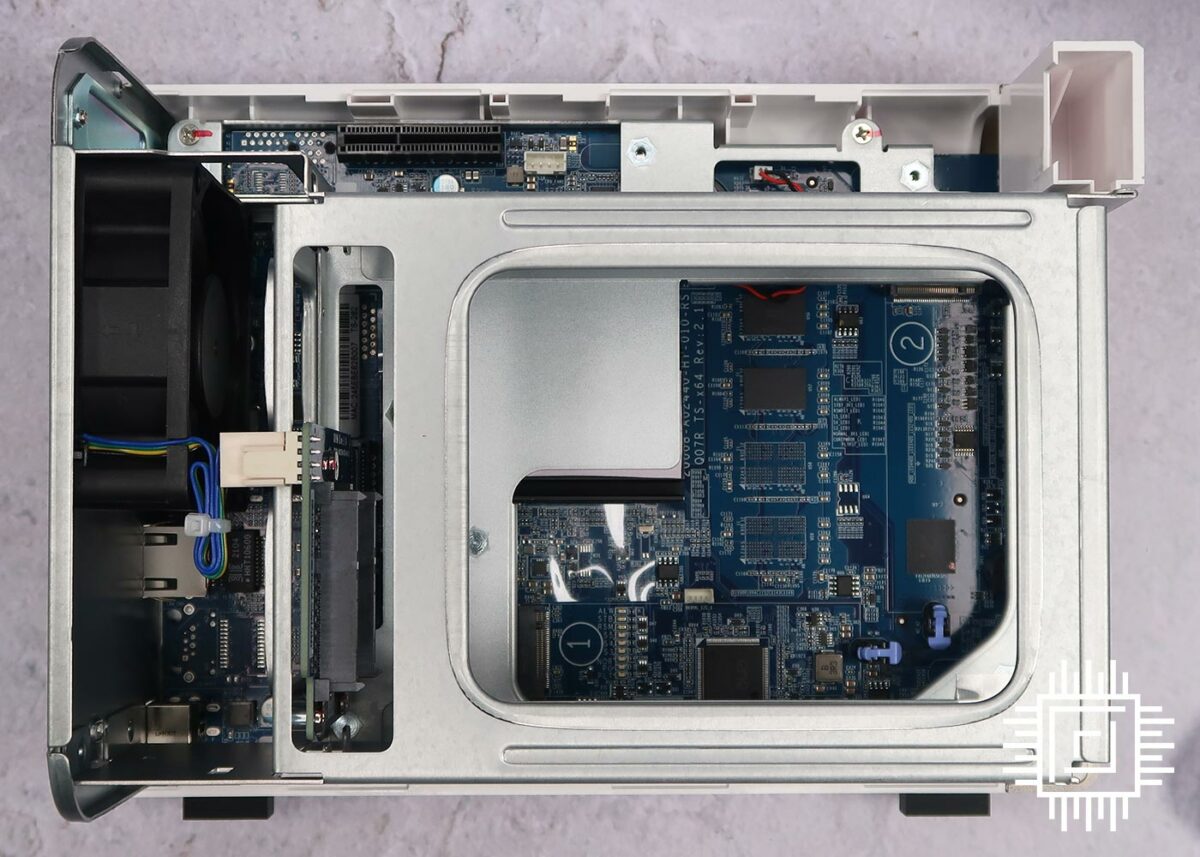 While unable to take full advantage of today's quickest drives, the performance advantages of SSD technology offer huge attraction, and QNAP's implementation is flexible in terms of usage. M.2 drives can be deployed as a cache for accompanying hard disks, but can also serve as part of a storage pool if you prefer. Though the TS-262 is officially classed as a dual-bay NAS, there are four usable bays for all intents and purposes.
Connectivity and expansion opportunities are excellent, however it is in the CPU and memory department that TS-262 plays it relatively safe. QNAP's chip of choice is a dual-core Intel Celeron N4505 whose dedicated Quick Sync encoding hardware bodes well for Plex transcoding. Power users may prefer a quad-core Intel Celeron N5095, but such goodness is reserved for dearer units such as the TS-264. Memory, meanwhile, is presented as 4GB of soldered DDR4. Ample for the target market, but do be aware there's no available SO-DIMM slot for user upgrades.
A single 70mm fan keeps the air moving throughout the NAS, yet is more audible than we'd like during regular use. The fan can be switched to a quiet profile via QNAP software, however a manual fan curve will be the best bet if you want to keep noise down to an absolute minimum.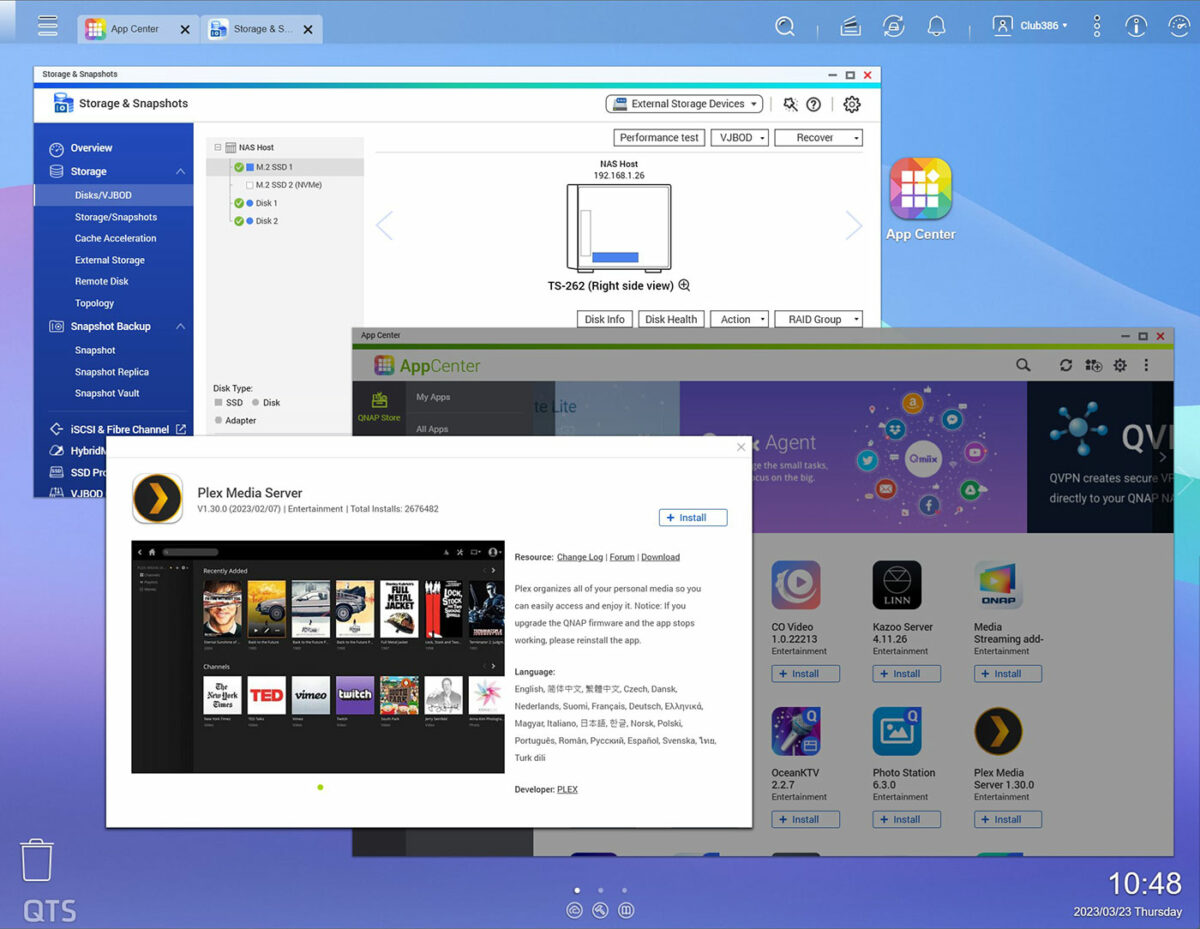 Speaking of software, the single most important reason to consider a turnkey NAS is the capability of the bundled operating system. QNAP's QTS, now at version 5.0.1, is one of the best in the business, and allows the Taiwanese manufacturer to deliver a powerful blend of hardware and software that few others can match.
Configuring storage pools is a breeze, the App store is well stocked with customer favourites such as Plex, and whether you're looking for centralised home storage or a backup destination for all the PCs in the office, QTS has you covered.
Performance
With such a broad array of configuration options, network-attached storage performance can be heavily dependent upon disk drives, infrastructure and vendor-specific settings. For the purpose of our tests, the TS-262 is outfitted with a pair of 8TB Seagate IronWolf NAS hard disks operating in RAID 1 for maximum data protection and redundancy.
The NAS is attached to our Ryzen 9 5950X client PC via an Asus XG-C100C 10GBase-T PCIe Adapter and high-speed unmanaged switch.
For those concerned about running costs – something we're all increasingly mindful of – the TS-262 was found to draw 35W from the wall with both Seagate disks active. Allowing the drives to enter standby after a predefined period of inactivity reduces idle power consumption to a mere 16W.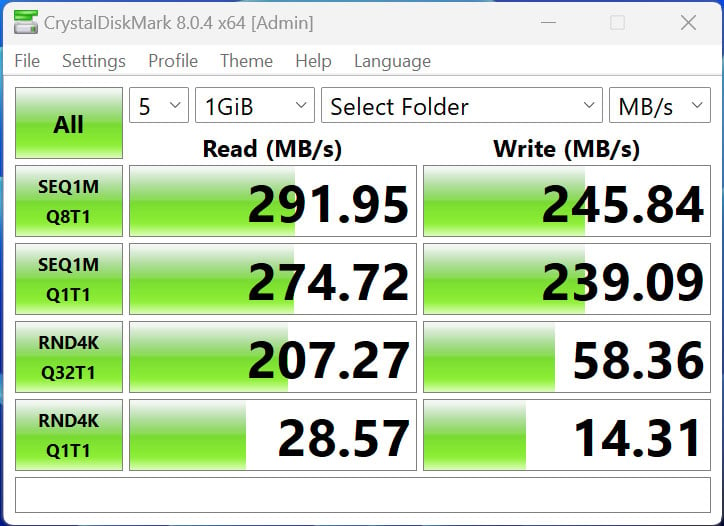 For anyone who has transferred large media libraries to and fro a NAS, the benefit of a 2.5GbE interface will be keenly felt. Offering a meaningful performance uplift over Gigabit Ethernet, sequential transfer speeds climb from ~115MB/s to over 290MB/s.
Seagate IronWolf hard disks are easily able to saturate the connection when reading from the NAS, though an SSD, as evidenced by the WD Red SN500, is the best bet for maximising performance when dealing with numerous small files.

Show your support for impartial Club386 reviews
Club386 takes great pride in providing in-depth, high-quality reviews built on honest analysis and sage buying advice. As an independent publication, free from shareholder or commercial influence, we are committed to maintaining the standards our readers expect.
To help support our work, please consider making a donation via our Patreon channel.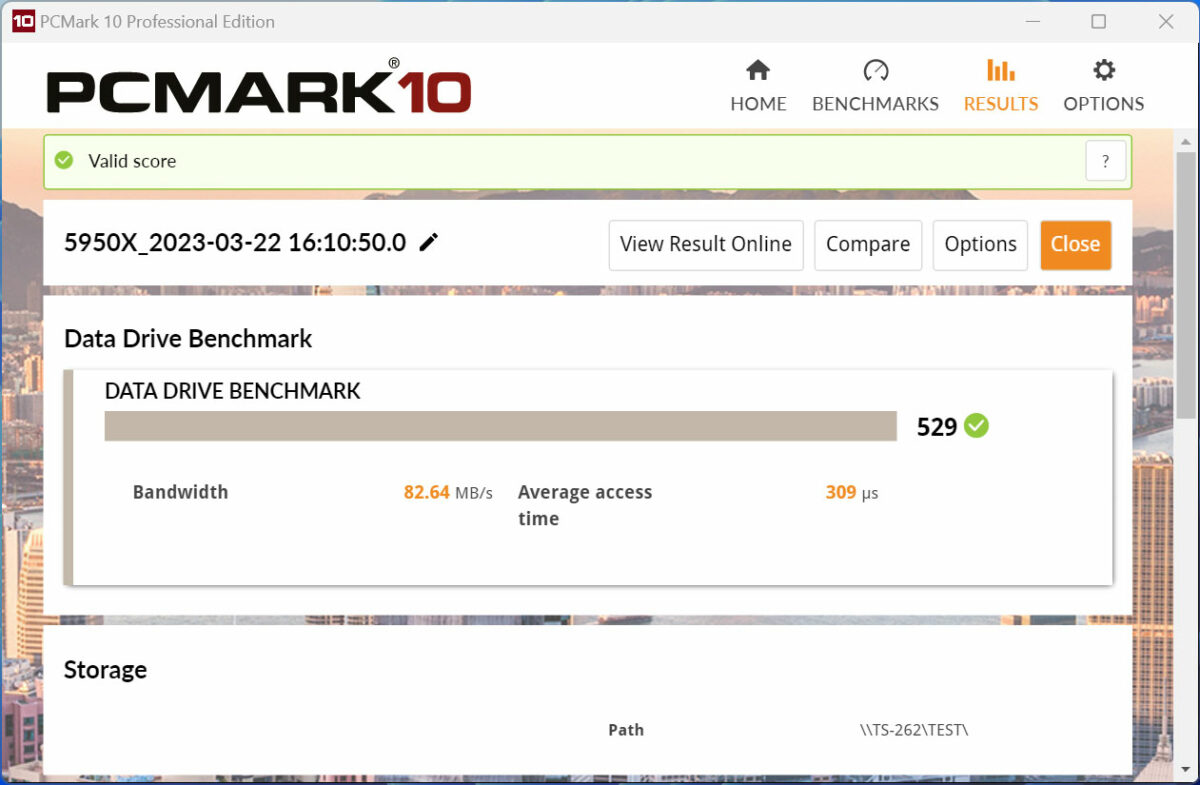 PCMark's Data Drive Benchmark provides good insight into real-world performance potential. The test includes three traces that entail copying 339 JPEGs to the server HDDs (write), making a copy of said files (read-write) and then copying the files back from the NAS (read).
In this scenario, QNAP's TS-464 delivers 82.64MB/s average bandwidth and 529 microseconds latency; excellent results for a dual-bay solution.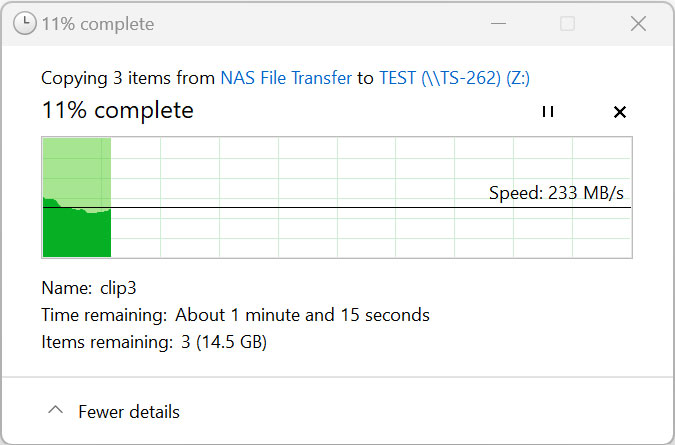 At this price point, NAS performance doesn't get much better. It's time to retire basic Gigabit Ethernet; 2.5GbE ought to be the baseline for any modern home or office. Putting the speed into perspective, it takes 74 seconds to transfer three large files totalling 16.4GB from the Club386 test platform to a TS-262 NAS. The same transfer on an existing Gigabit NAS takes the best part of three minutes.
Conclusion
QNAP has bolstered its range of high-end home NAS solutions with the TS-262. Intended to overpower immediate rivals such as the Synology DS220+, QNAP's latest touts an updated dual-core Intel Celeron processor, double the memory, 2.5GbE connectivity and a wealth of expansion opportunities that help justify a £399 premium.
Certain limitations do remain – the 4GB of DDR4 memory can't be upgraded, and PCIe 3 x1 isn't going to maximise SSD performance – yet few dual-bay units offer as much potential as this. The TS-262 is easily recommended to home users in the market for a powerful server, but such is the nature of QNAP's congested range that stern competition comes from within.
Should virtualisation or multiple docker containers be high on the agenda, note the superior TS-264 is even more capable thanks to a quad-core processor, 8GB of RAM and dual 2.5GbE networking for an extra £70. Worth considering, yet for experienced users wanting to succeed in Plex, the TS-262 is a formidable dual-bay NAS.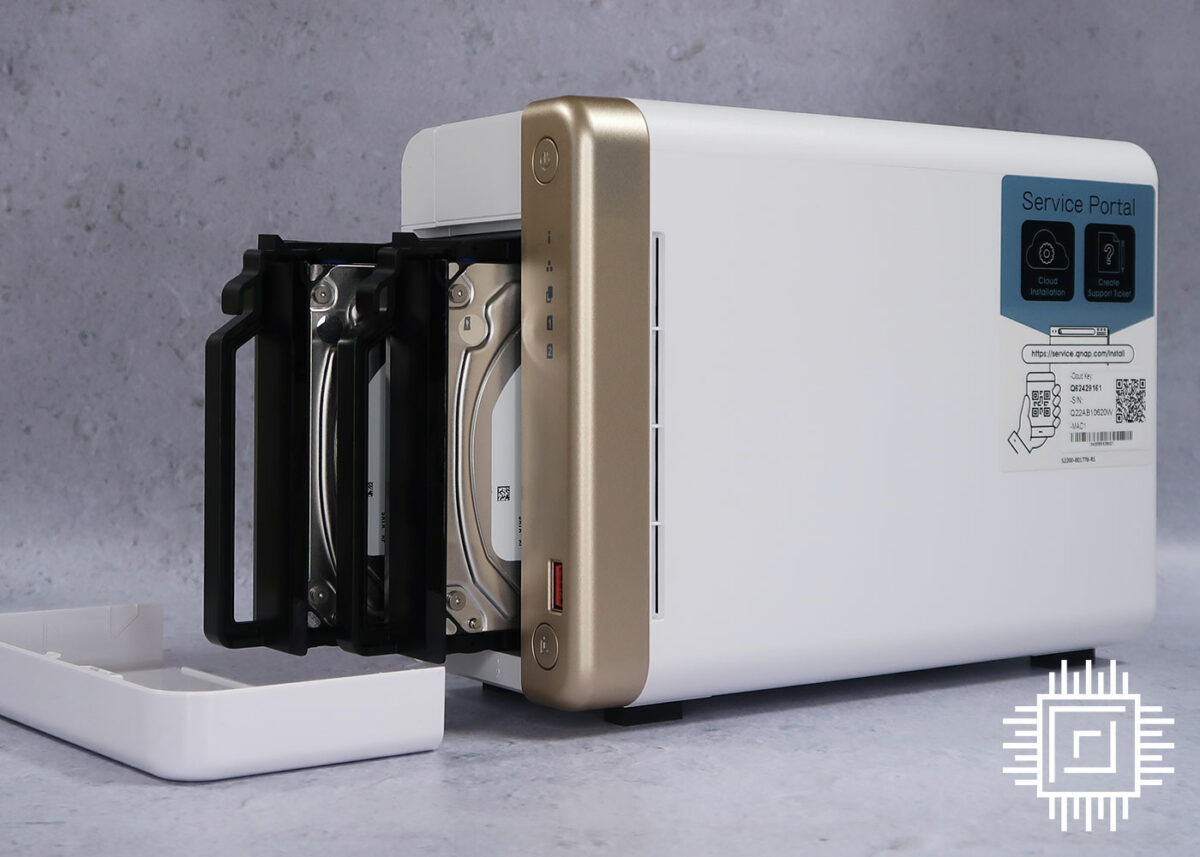 QNAP TS-262
Verdict: a first NAS or an upgrade from an older model, TS-262's feature set will serve you well for years to come.
---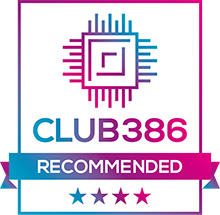 Pros
Great performance
2.5GbE connectivity
Flexible M.2 bays
Feature-packed software
4K60 via HDMI 2.0
Cons
RAM not upgradeable
PCIe speed limitations
---
Club386 may earn an affiliate commission when you purchase products through links on our site. This helps keep our content free for all.
Rest assured, our buying advice will forever remain impartial and unbiased.