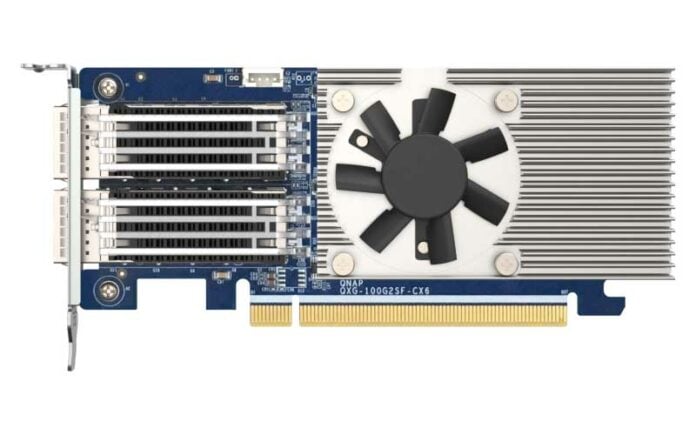 NAS specialist Qnap has announced an add-in network card capable of blistering speeds of 200Gbps. Known as QXG-100G2SF-CX6, the two-port card uses a PCIe 4.0 x16 interface hooking up to an Nvidia Mellanox ConnectX-6 Dx controller.
Supported on Window and Linux, Qnap aggregates performance from two 100Gbps ports for super-speedy transfers. Designed to be part of fast networking, paired with a 100Gbps switch, QXG-100G2SF-CX6 makes most sense when run alongside all-flash storage. Theoretically, it ought to push out around 25GB/s in peak performance mode, though overheads are likely to bring the figure down a notch or two.
It just so happens Qnap has all-flash NAS appliances readily compatible with the card. The TS-h2490FU, TDS-h2489FU, and TS-h1290FX are prime candidates, but it can be used in any system, bandwidth permitting.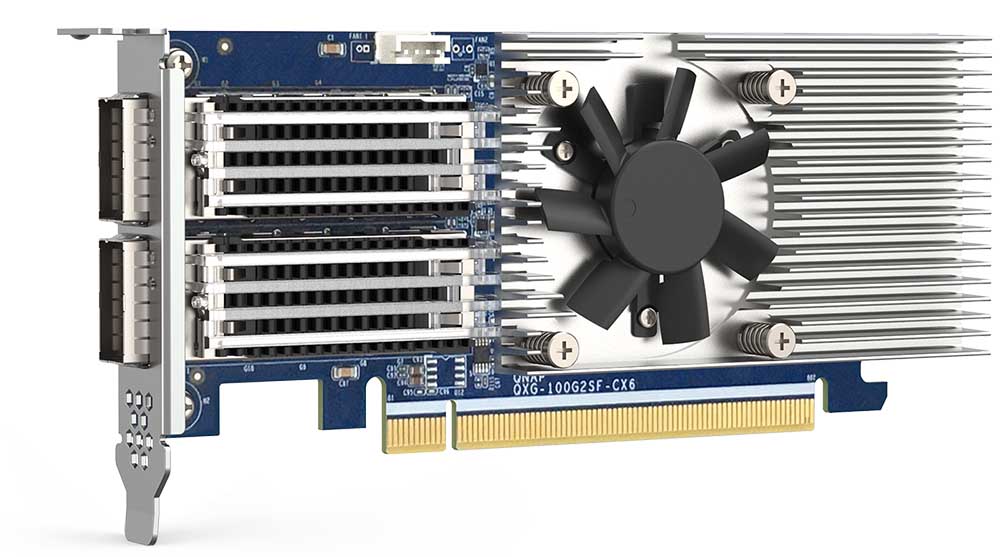 "Server efficiency and virtualization density drive the growing demands for higher bandwidth, and the QXG-100G2SF-CX6 network expansion card provides an accessible solution for upgrading to 100GbE network environments to boost performance and reduce latency," said Andy Chuang, Product Manager of Qnap.
High-octane performance is rarely cheap, and the QXG-100G2SF-CX6 is available to buy for $1,199.