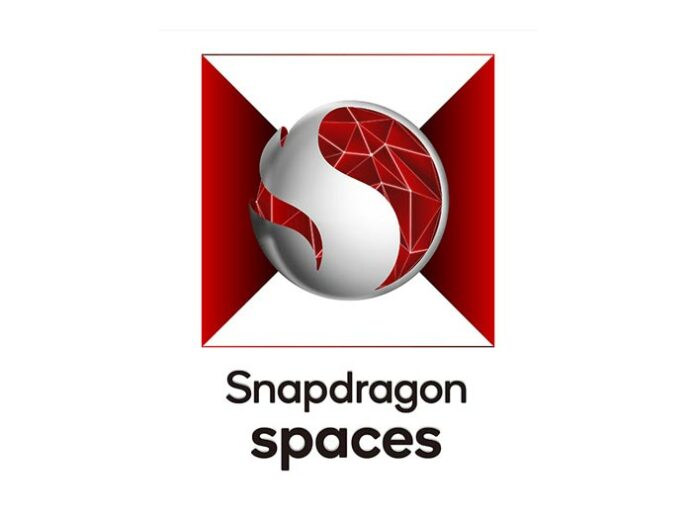 On Tuesday, Qualcomm unveiled the Snapdragon Spaces XR Developer Platform, building on existing XR1 and XR2 5G platforms. It might not be clear from the name, which is typical of Qualcomm, but this is a "head worn Augmented Reality (AR) developer kit to enable the creation of immersive experiences that seamlessly blur the lines between our physical and digital realities." In other words, Qualcomm is angling to be a provider of AR glasses with which you can partake in the metaverse. While developers can grab hardware and SDKs now, the consumer-facing launch with hardware developed by partners like Lenovo is scheduled for spring next year.
If the intro paragraph seemed a bit like a waffle based around a tech buzzword bingo session, then we're a little sorry. However, the video above shows the proposed new AR glasses system in action and provides a very good idea of the look and feel of the system, how it is used, and the use-cases that are envisioned for customers. Qualcomm sees a near-future where "head-worn AR replacing every screen that we have."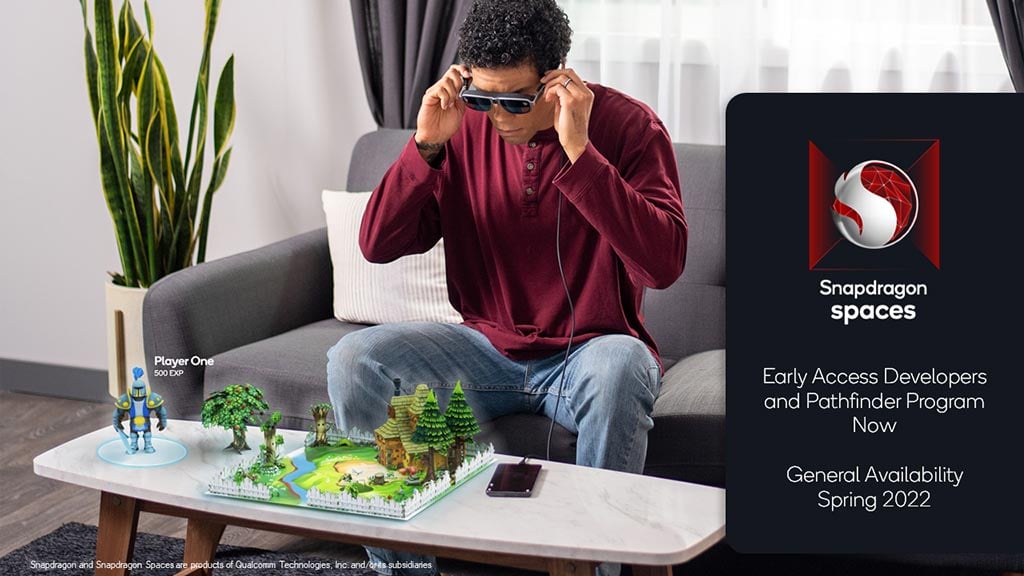 One of the first things you will notice in the video demo is that the AR glasses are connected to a smartphone. This is an economical move, as most people have a lot of untapped processing power in their pockets. We don't know the smartphone minimum specs but we can see it in the video occasionally being used in the role of a smart controller, or games controller, so sometimes you will dig it out of your back pocket. A good portion of the demo shows users indulging in AR/VR gaming with the new Snapdragon Spaces XR Developer Platform, so this is an area that Qualcomm does see potential in.
Qualcomm has also announced the purchase of the Clay AIR team and technology, to fold in its hand-tracking and gesture-recognition solutions. This useful tech helps boost the chances of success of the new AR glasses, joining features like local anchors and persistence, object recognition and tracking, plane detection, occlusion spatial mapping, and meshing.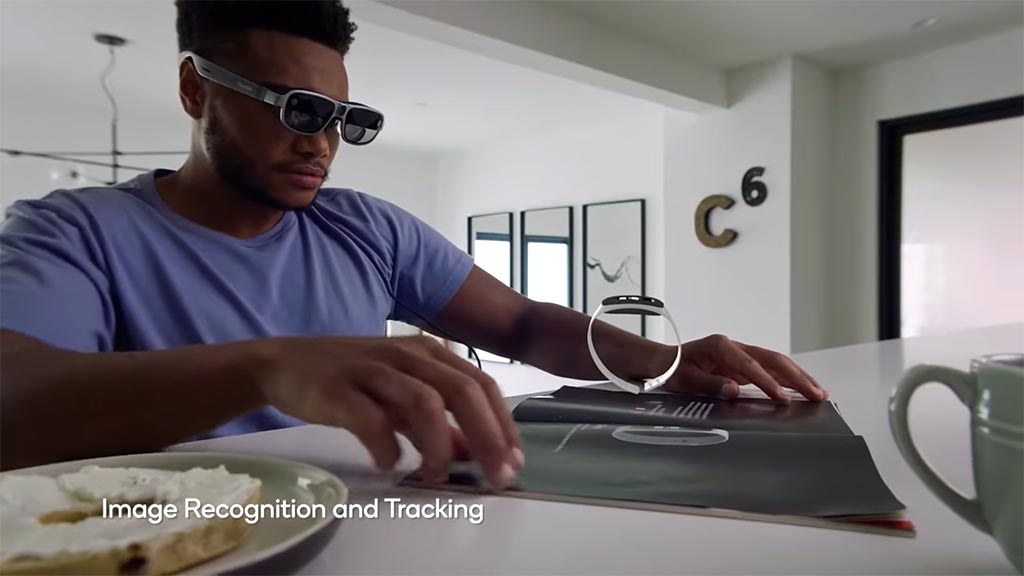 As mentioned in the intro, Qualcomm is providing the Snapdragon Spaces XR Developer Platform to hardware partners like Lenovo. By doing this, and leveraging smartphone-based processing, it hopes to lower the barriers to XR experiences for both developers and consumers. Lenovo's ThinkReality A3 smart glasses paired with a Motorola smartphone will be the first commercial implementation of Snapdragon Spaces. Xiaomi and Oppo are also on board, planning supporting devices.
Snapdragon Tech Summit 2021
In related news, Qualcomm has announced the Snapdragon Tech Summit 2021 Keynote Livestream, which it says is a "must attend" event. Promised highlights from this event are the reveal of the "next-generation Snapdragon mobile platform delivering industry-leading smartphone performance, connectivity, camera, AI, gaming, and sound experiences". FYI, Qualcomm always calls its SoCs a "platform."
It is widely expected that Qualcomm will use the Summit to launch the new Snapdragon 898. Leaks indicate this SoC will feature "an ARM Cortex-X2 CPU core complemented by three Cortex-A710 cores and four Cortex-A510 cores." Alongside the revamped CPU section, Adreno 730 graphics and the X65 5G modem are expected to feature. New devices featuring the SD898 processor, from the likes of Xiaomi, are likely to be shown off, too.