Razer, a leading brand in gaming technologies, has released a successor to its popular PC desktop soundbar, aptly named Razer Leviathan V2.
Soundbars have found a home in living room areas the world over, due mainly to the lacklustre audio performance provided by modern-day TV sets. Although gaming desktop monitors have seen the same transformation, the need for virtual surround-sound setups has been mitigated using wired and wireless headsets.
While still a niche product, Razer's Leviathan has proven quite successful among those who want to opt for a virtual surround-sound experience but lack desk space to support it. Nearly seven years later, the Leviathan V2 replaces its predecessor with improved sound quality and new overall design.
Design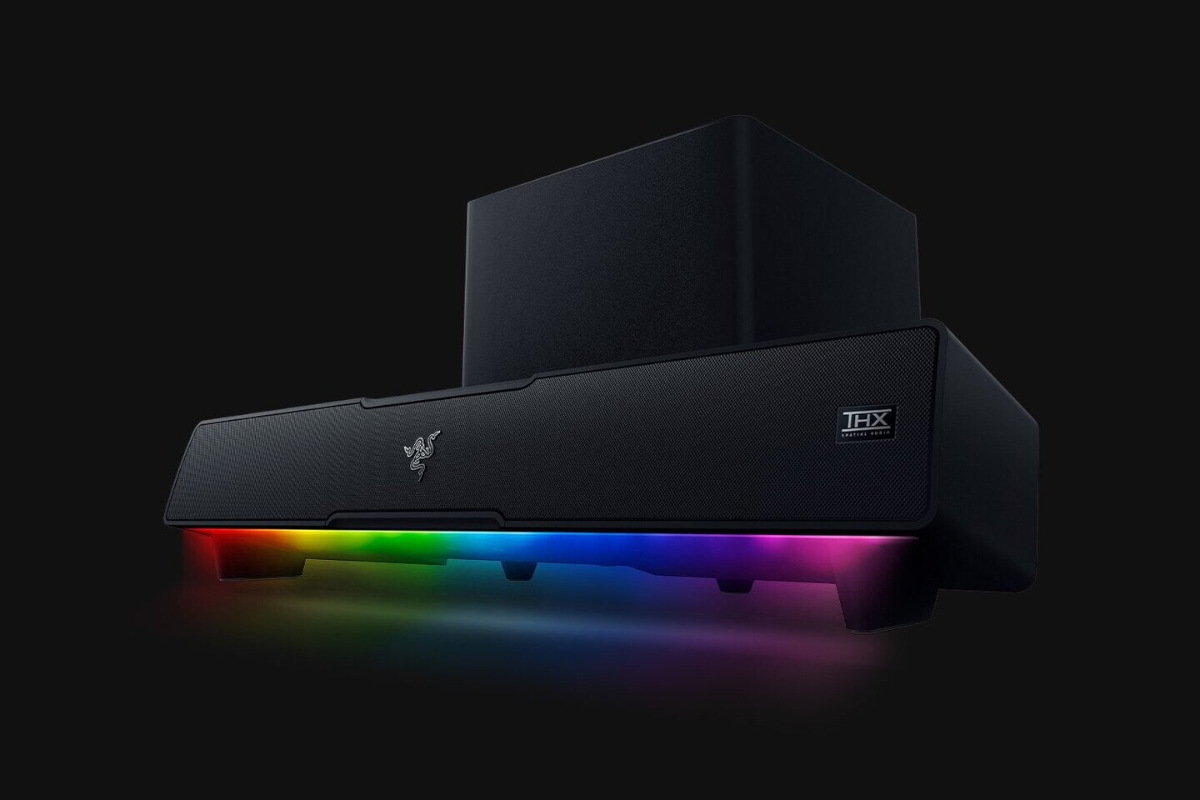 Compared to the original, Razer has opted for a more traditional bar design and reduced gamer aesthetics, making for a more understated, modern look. The front grill has the company's logo in the centre and THX spatial audio branding far right. On top you will find onboard controls; the included down-firing black subwoofer is now a more cubic design compared to its predecessor, complete with a stealthy Razer logo.
Dimensions come in at 500mm x 91.3mm x 84mm for the soundbar and 220mm x 220mm x 241.5mm for the accompanying subwoofer. They weigh in at 1.4kg and 3.0kg, respectively.
Features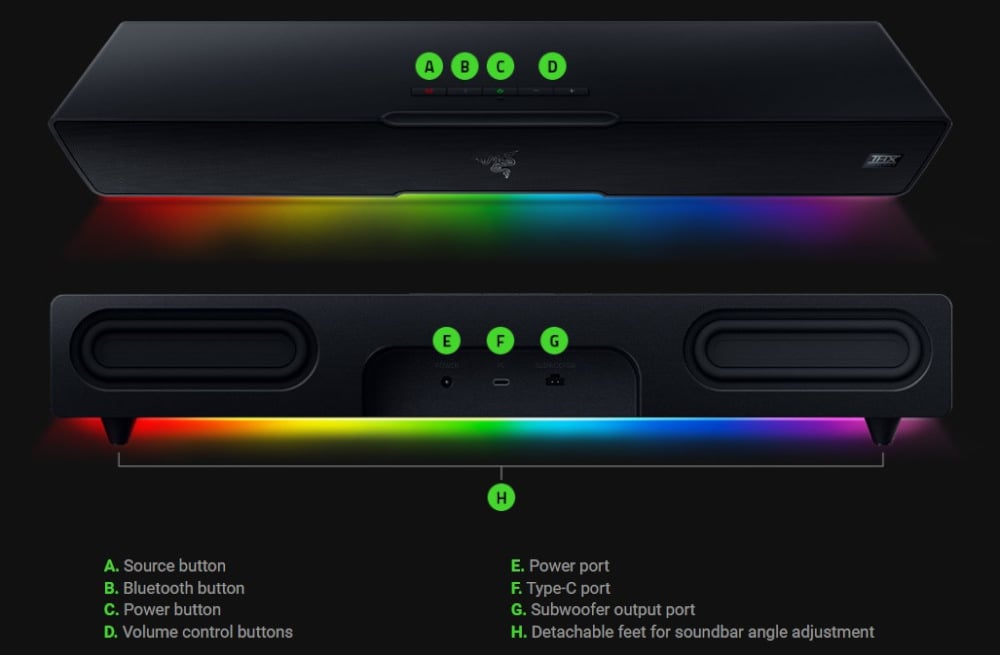 Rear I/O includes DC power input, a single USB Type-C connector, and subwoofer connection. 3.5mm audio and optical audio inputs have been strangely omitted. The Leviathan V2 does support Bluetooth 5.2 for a rated 60ms low-latency wireless connectivity.
The soundbar consists of a pair of full-range drivers with two tweeters and two passive radiators for additional oomph. It is also the first of its kind to offer THX Spatial Audio support.
Additionally, being Razer, it carries 18-zone RGB lighting situated at the bottom. The legs are also removable for angle adjustment. Lighting is Chroma RGB compatible, so you'll find no issues syncing to your existing peripherals.
Pricing and Availability
The Razer Leviathan V2 is available via the product page today and is priced at $249 (£229). It offers many worthy upgrades compared to its predecessor, and would make for a good upgrade for those looking for an all-in-one desktop audio solution.
There aren't many 'gamer' soundbars available on the market, and certainly not at this price point. One soundbar that has drawn some interest is the yet-to-be-announced Sonos 'Fury'. Rumours point toward a June 7 release. Let the bar wars begin.