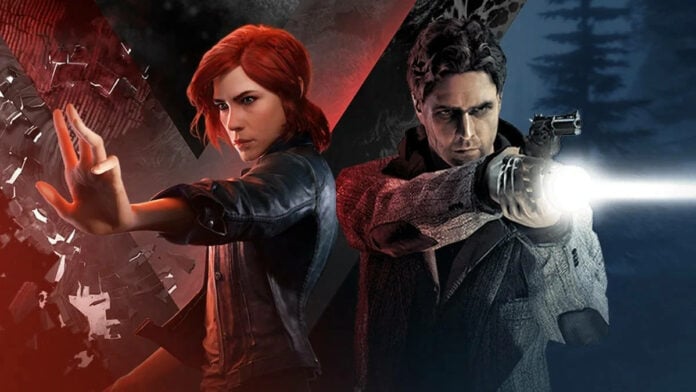 Remedy Entertainment has released its financial statement results for 2022. Rest assured, we won't bore you with numbers; instead, some interesting comments from CEO, Tero Virtala, have revealed the company's future roadmap of projects over the next five years, starting with psychological-horror Alan Wake 2, slated for 2023.
Currently, the Alan Wake sequel is Remedy's primary focus, and as such, revenue in Q4 2022 took a shortfall as the game ramps up production. Besides this, the studio also has many other projects running in tandem, including Control 2, Max Payne 1 & 2 remakes, and finally, two live-service games codenamed Condor and Vanguard.
According to Virtala, Alan Wake 2 is currently in full production and is playable from start to finish. All that remains is getting all content in place, then moving onto polishing the experience. As a reassurance to investors, Virtala did note Remedy has yet to receive any royalties from Alan Wake Remastered, though "expect[s] the sales to increase as the release of Alan Wake 2 becomes imminent and fans and new players want to experience the original story on new generation consoles."
Control 2 coming along
Moving swiftly on, Control 2 has progressed from pure concept into the proof-of-concept stage and will continue the story/world from the original. "We now have detailed concepts on the game vision and all creative areas including the gameplay, narrative and art," says Virtala.
What's more, a spinoff title, Codename Condor, is also currently in proof-of-concept and is being touted as a service-based game that marries Control's solid gameplay mechanics and world into a multiplayer experience. Together with 505 Games, Remedy is currently building a development team and production model for the game, with plans on progressing to the development stage soon. The same can be said for Codename Vanguard, except it's a live-service, free-to-play title with Remedy-inspired narrative, gameplay, and worldbuilding.
Finally, a Max Payne 1 & 2 remake is currently on the cards, based on a partnership agreement the studio made with Rockstar Games in April 2022, reaffirming that while still in early concept stage, the game has "made good progress."
If Remedy gets all its ducks in a row, the studio plans on releasing one of these five games each year starting with Alan Wake 2, which in turn fills the schedule until 2027. Whew.
In closing, Virtala confirmed that "The investments in our teams, Northlight game engine and tool set, support functions and external development are the key enablers for our next growth leap during the coming years." Because of this, Remedy expects its revenue to decline from the previous year… and its operating result to be negative.