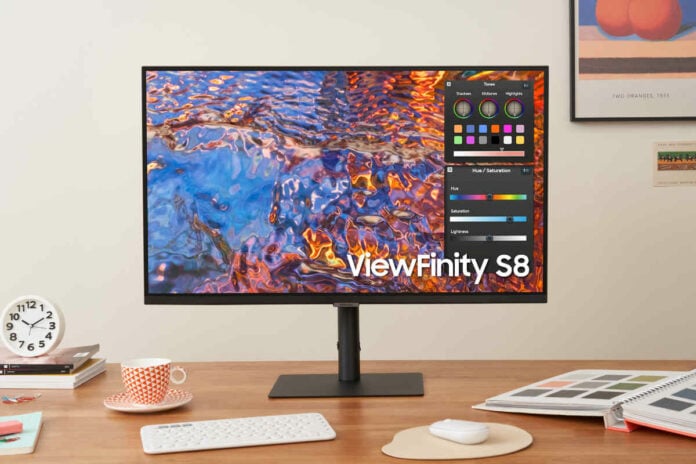 Intended for content creators, graphic designers, and videographers alike, the ViewFinity S8 is Samsung's latest 4K UHD display and features a list of certifications sure to please any creative professional workspaces.
The monitor itself is of a sleek bezel-less design and features a matte coating, which Samsung touts as the world's first UL verified glare free display. Samsung sought third-party verification from Underwriter Laboratories, one of the world's oldest renowned safety certification companies around. How it translates to anti-glare performance, we're not entirely sure, but the verified stamp of approval ensures sought-after credibility in the business workspace.
ViewFinity S8 initially arrives in a choice of two sizes: 27in and 32in both supporting 3840×2160 UHD resolution, a refresh rate of 60hz and 5ms GTG response time; gamer-friendly it is not. Samsung opted for an IPS LCD panel, in lieu of QLED, we assume to cut costs, and claims 98 per cent coverage of the DCI-P3 colour space. The 27in supports HDR400 while the 32in touts an HDR600 certification, ensuring rich and vivid colours even in daylight. Rounding off the display Samsung also sought a Pantone validation, which means the display can accurately depict 110 skin tone shades.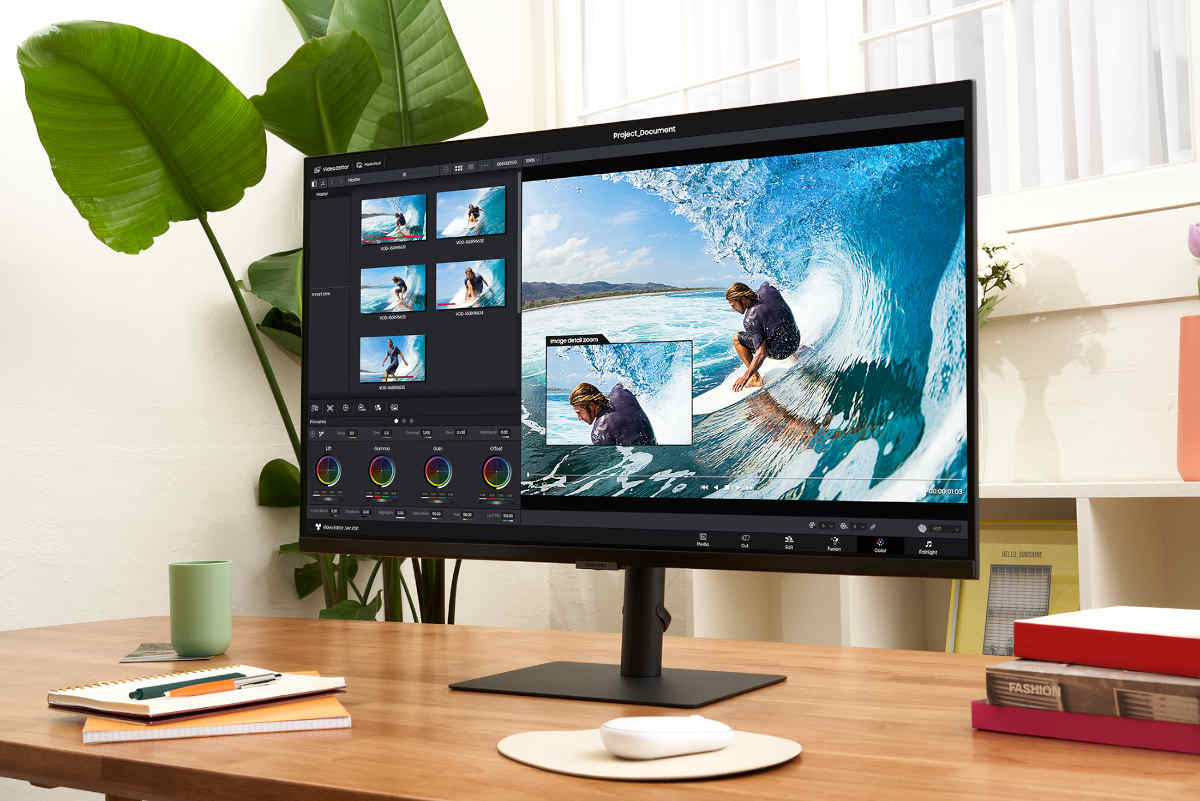 Display mount is VESA compatible, should you choose to opt for your own desk or wall mount, though Samsung provides an ergonomic monitor stand with various viewing angles, height adjustment, and vertical screen rotation capabilities straight out the box.
Connectivity options feature one display port, one HDMI, a USB 3.0 HUB, one Ethernet connection and one USB-C connection capable of either powering the display, 10Gbps data transfers, high-speed internet or fast charging with up to 90W power.
"ViewFinity is the summation of Samsung's goal to deliver the most precise and functional monitors to businesses who require pinpoint accuracy and consistency throughout their work," said Hyesung Ha, Executive Vice President of Visual Display Business at Samsung Electronics.
"We are proud to offer this monitor to designers, artists and professionals who will use our technology to create new ideas and experiences that realize their full potential."
The Samsung ViewFinity S8 monitor is currently available in Korea and is expected to reach the global markets by the end of this month, starting at ₩720,000 (£452) for the 27in model and ₩820,000 (£515) for the 32in model. Detailed specifications are included below.