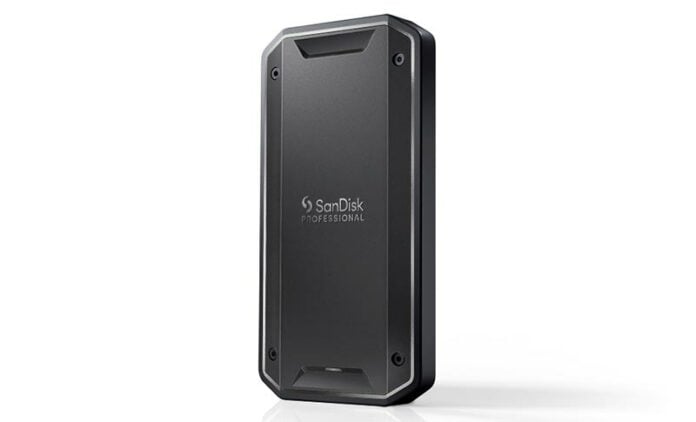 Catering for media professionals requiring super-fast external storage without having to worry about how to hook it up to laptops and PCs, today SanDisk unveils the dual-mode Professional PRO-G40 SSD connecting via either Thunderbolt 3 or USB 3.2 Gen from a single Type-C port. Available in 1TB and 2TB capacities and priced from £414.99, let's take a closer look.
SanDisk is no stranger to high-speed external storage as the Extreme PRO Portable SSD V2 touts a USB 3.2 Gen2 2×2 connection permitting sequential transfers of up to 2,000MB/s. Moving on over to the professional range, G-Drive Pro SSD hooks up via Thunderbolt 3 only, and sequential speeds top out at an impressive 2,800MB/s.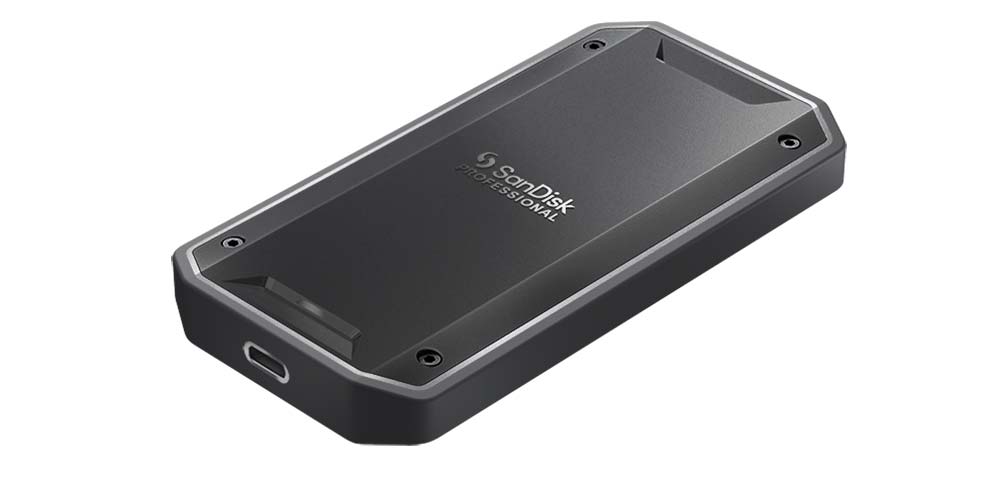 Versatility meets speed
Looking to bridge the versatility gap between the two protocols knowing that not all computers feature Thunderbolt connectivity, Professional PRO-G40 SSD integrates both into a Type-C port. Attached via Thunderbolt 3 (40Gbps) brings 2,700MB/s read and 1,900MB/s write, but using straight-up USB reduces the interface bandwidth to 10Gbps and, most likely, sequential transfers hamstrung to around 1,000MB/s read and write.
A few features are apparent form the off. SanDisk drops the G-Drive branding and opts for Professional instead. If the renders are anything to go by, build quality looks to be good on the metal chassis, with SanDisk commenting "The cool aluminum core pulls heat away from the internal drive to help maintain super-fast transfer speeds over time."
"The new PRO-G40 SSD eliminates the problem we have all experienced before: grabbing the wrong USB-C™ cable or computer for our Thunderbolt 3 or USB devices," said Hector Sandoval, vice president of product marketing, pricing and programs at Western Digital. "By supporting both interfaces and including a cable that does as well, this drive enables creatives to efficiently collaborate across devices without having to worry about carrying the right gear nor diminishing sustained performance as they continue producing impactful content that powers our world."

The ultra-ruggerdised design, SanDisk says, has an IP68 rating, meaning it's fit enough to withstand dust, dirt and sand, and is resistant to submersion up to a maximum depth of 1.5m underwater for up to 30 minutes.
Having a super-speedy, dual-mode external SSD makes a lot of sense, and pricing is actually cheaper than extant G-Drive Pro of the same capacity, though wouldn't it be nice to have a 4TB option for those who love recording at 8K and beyond.
Backed by a comprehensive five-year warranty, the all-new SanDisk Professional PRO-G40 SSD is available on the WD Store.