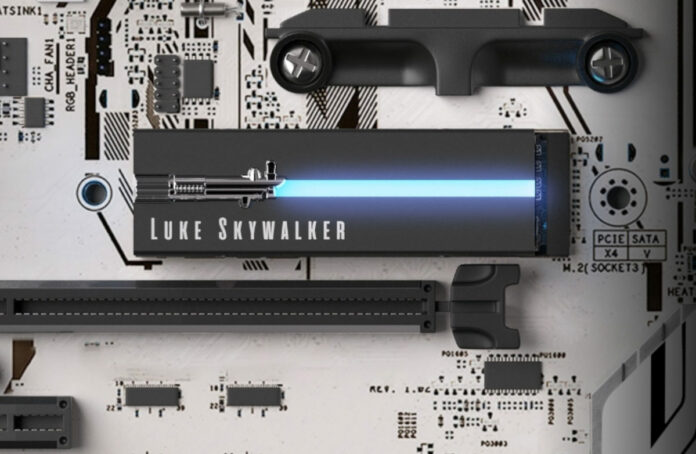 Seagate has launched a special edition Lightsaber Collection SSD that glows with the power of blazing-fast FireCuda 530 PCIe Gen 4 speeds and glorious RGB.
Engineered in collaboration with EKWB, the low-profile heatsink can be adorned with the option of three iconic lightsaber-inspired faceplates, including Obi-Wan Kenobi, Luke Skywalker and the Dark Lord himself, Darth Vader, for the Star Wars villain in you.
Each design consists of intricately-detailed sabers inspired by their masters, and it appears accurate down to every makeshift guard, grip and pommel of the hilt. Of course, you could always change up the look by customising the addressable RGB LEDs to match your setup, but why would you mess with perfection?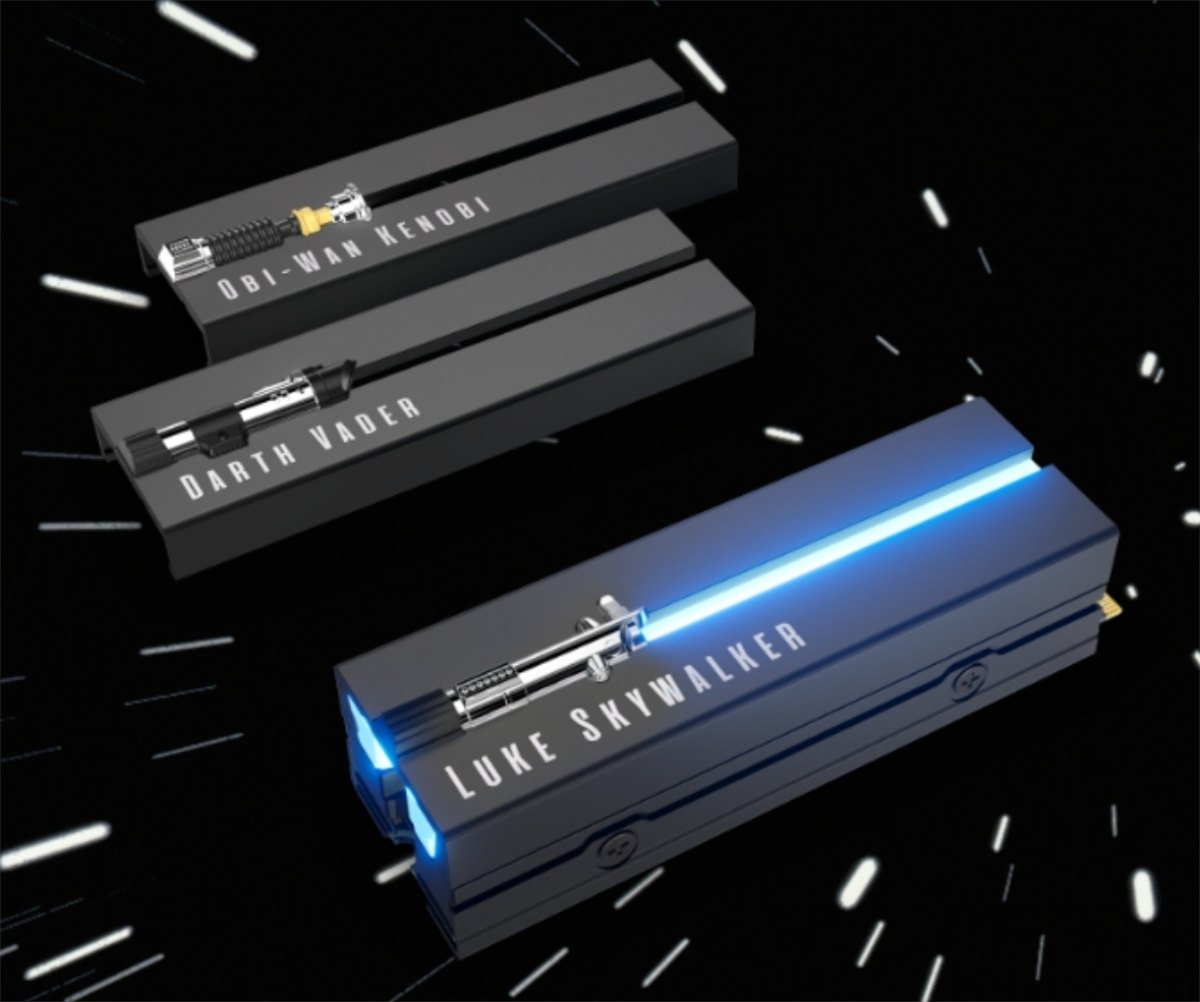 Rounding off, the design is finished in a carbonite colourway and features each master's name laser etched in the bottom-left corner. Simply marvellous. It's a substantial bit of kit, too, weighing 190g with the drive installed.
The drive itself is from Seagate's FireCuda 530 series that originally launched alongside a Mandalorian-inspired Beskar ingot drive. It pairs the industry standard Phison E18 controller alongside a 176-layer 3D TLC NAND from Micron, with a total 1GB DDR4 RAM cache split between two 512GB chips for buffering duties.
This allows the drive to perform up to 7.3GB/s sequential reads and 6.0GB/s sequential write speeds. Furthermore, Seagate guarantees an endurance rating of at least 1,275TBW for the 1TB and 2,550TBW for the larger 2TB variant. There's a five-year warranty bundled with three-year cover for Rescue Data Recovery Services for that extra added peace of mind. A nice touch.
The Lightsaber Collection Special Edition FireCuda PCIe Gen4 NVMe SSD is available today for £159.90 for 1TB and £239.90 for the 2TB variant. When compared to its launch price, it's only £15 more for the 1TB and £40 cheaper for the 2TB, but we must appreciate SSD prices have been falling for a while. Nevertheless, it's a steal for any form of licenced Star Wars memorabilia, but then again I am a biased fan boy…