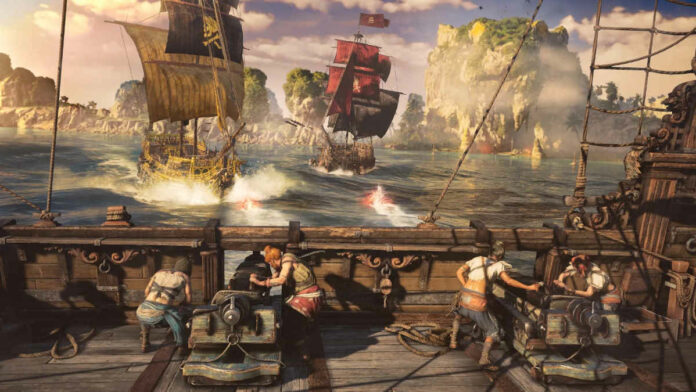 Ubisoft recently announced that Skull and Bones will be delayed yet again, marking the sixth time the developer has pushed the release backwards since the games reveal way back in 2017.
Ubisoft explained in an emergency earnings call to investors that having all of its money currently tied up in unreleased franchise titles, and underperformance of Mario + Rabbids: Sparks of Hope and Just Dance 2023, has resulted in the company's financial projections falling well below expectations. This appears to be the main driving force preventing Skull and Bones from setting sail, plus a cancellation of three more unannounced games.
In terms of numbers, this directly results in the publisher depreciating around €500m of capitalised R&D, and an expected net reduction of non-variable costs of €200m over the next two years. Ubisoft plans on reaching this outcome by "targeted restructuring, divesting some non-core assets and usual natural attrition."
Luckily, abandoning ship, it is not. While Skull and Bones was originally slated to come ashore on March 9, Ubisoft says the game is still very much alive and will anchor within its early part of 2023 to 2024 fiscal year. Somewhat vague, but nonetheless, that could mean anywhere between April and December. Oof.
Reassuring investors, Ubisoft allayed concerns by further reiterating "Players will be able to discover the beauty of Skull and Bones in the upcoming beta phase. The additional time has already paid off and brought impressive improvements to its quality, which has been confirmed by recent playtests. We believe players will be positively surprised by its evolution."
In the interim, players can – at the very least – look forward to some gameplay footage later today on Twitch at 5PM GMT, focusing specifically on the game's lore. Avatar: Frontiers of Pandora and Assassins Creed: Mirage and "other premium unannounced games, including a large one," still remain in the pipeline. We await with bated breath until then.