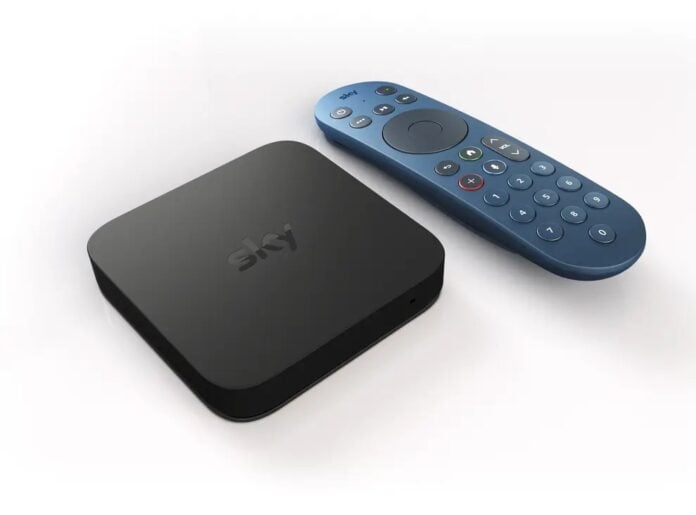 Launched October 2021, all-in-one Sky Glass TV sets arrived with much fanfare. Providing Sky programming without the need for a satellite by using Internet streaming instead, Glass was put forward as the future of home entertainment. At the same time, Sky also launched the Stream puck, enabling multi-room viewing for Glass customers. Now, Sky is removing the tie between Glass and puck through plans to provide the latter as a standalone product.
It's a big move. Stream puck is a compact streaming box offering Glass-like Internet streaming of Sky channels alongside all other prominent services such as Netflix, Disney+, Apple TV+, BBC iPlayer, ITV Hub, and so forth. Stream puck is effectively the smarts baked into Sky Glass, and by separating the two, Sky wants to appeal to a broader customer base who have existing TV/audio setups and don't want to invest in Glass TVs.
Puck supports 4K HDR visuals, Dolby Atmos and connects to any TV via HDMI, with on-demand content streaming through either Wi-Fi or wired Ethernet; Sky recommends a 30Mbps connection for highest-quality visuals. Carrying the same interface as Sky Glass, understand puck is not a like-for-like replacement for Sky Q, as it has no ability to record programs.
At the moment, Sky charges £50 for Glass-extending pucks, though the price of the standalone unit, or indeed forthcoming subscriptions, is not known. Stream puck will be available later in the year, according to Sky.
Faced with the relentless onslaught from powerful streaming providers with annual budgets running into multi-billions, made more attractive by no long-term subscription requirements, Sky faces an uphill task in retaining customer numbers. Standalone Stream puck is a move in the right direction, but at what cost to Sky Glass?