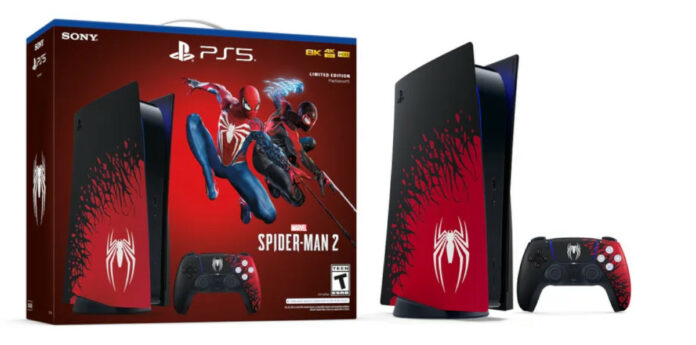 Insomniac's next blockbuster is scheduled for October 20 and Sony is bringing the hype with a Limited Edition Spider-Man 2 PS5 bundle that features cool console covers and a matching DualSense controller.
The designs are stunning to say the least. Starting with the interchangeable plates, one side features a matte-black panel, while the other side reveals symbiote tendrils slowly enveloping Insomniac's white Spidey logo on a piercing red background in the bottom corner.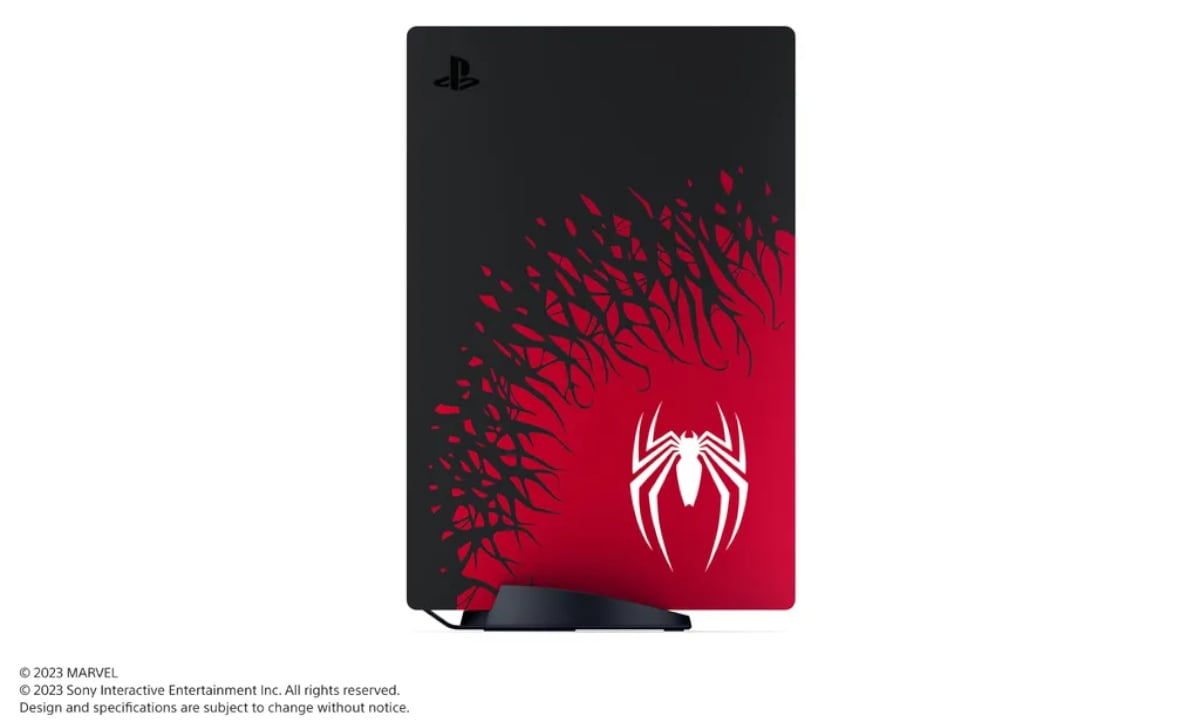 The same can be said for the DualSense controller, except Spidey's white insignia is now dead centre, with the left side being mostly blacked out, transitioning once again into sinister symbiote tentacles slowly encroaching the splattered-in-red right side of the controller. Additionally, the face buttons now take on an all-white scheme, which adds a lovely contrast. Subtle, yet effective.
Jacinda Chew, senior art director of Insomniac Games says "the design was inspired by the in-game symbiote that's taking over the console and controller, but you can still see some of the underlying red under the tendrils."
"This represents the various ways players will experience the symbiote takeover in Marvel's Spider-Man 2. It's a constant push and pull for dominance whether it's internal or external and the outcome is not certain," adds Chew.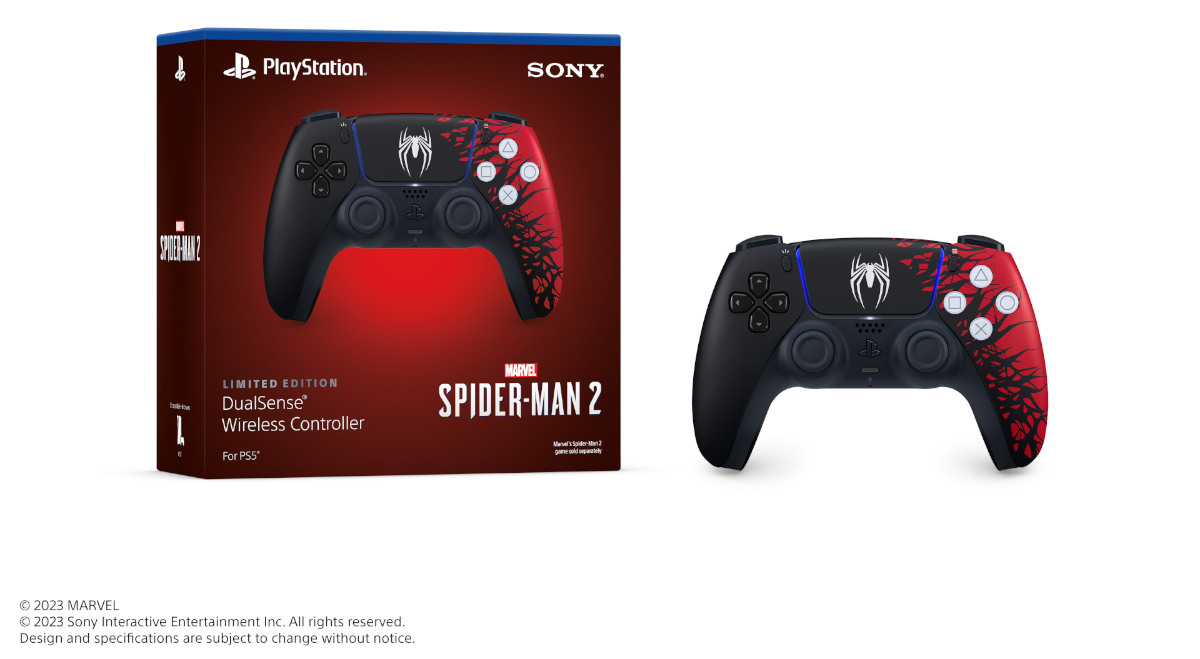 That's not all, if you already own a PS5 console, you're in luck because the Limited Edition Marvel's Spider-Man 2 console covers, and accompanying DualSense Wireless controller, will each be sold separately. Meanwhile, players who purchase the full bundle will receive an included game voucher, redeemable when Marvel's Spiderman 2 releases on October 20. Excelsior!
Pre-orders begin July 28. Prospective buyers from the US, UK, France, Germany, Belgium, Luxembourg, Netherlands, Italy, Spain, Austria, Portugal can also get this limited edition design directly from PlayStation, or at other select retailers.