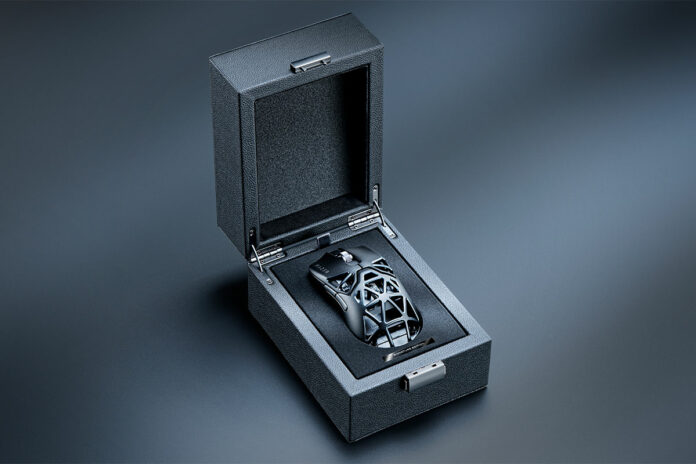 Razer has unveiled its lightest-ever gaming mouse, the Viper Mini Signature Edition, claiming 'industry-leading performance' and 'best-in-class technologies.'
Weighing just 49g, the mouse is described as an "ultra-high-end, hyper-lightweight" solution for enthusiast gamers with particularly deep pockets, and we do mean deep, with pricing set at €320/$280 ahead a February 11 launch.
What do you get for such a lavish outlay? Well, bragging rights must be high on the list of features, and to be fair the Viper Mini Signature Edition does look the business.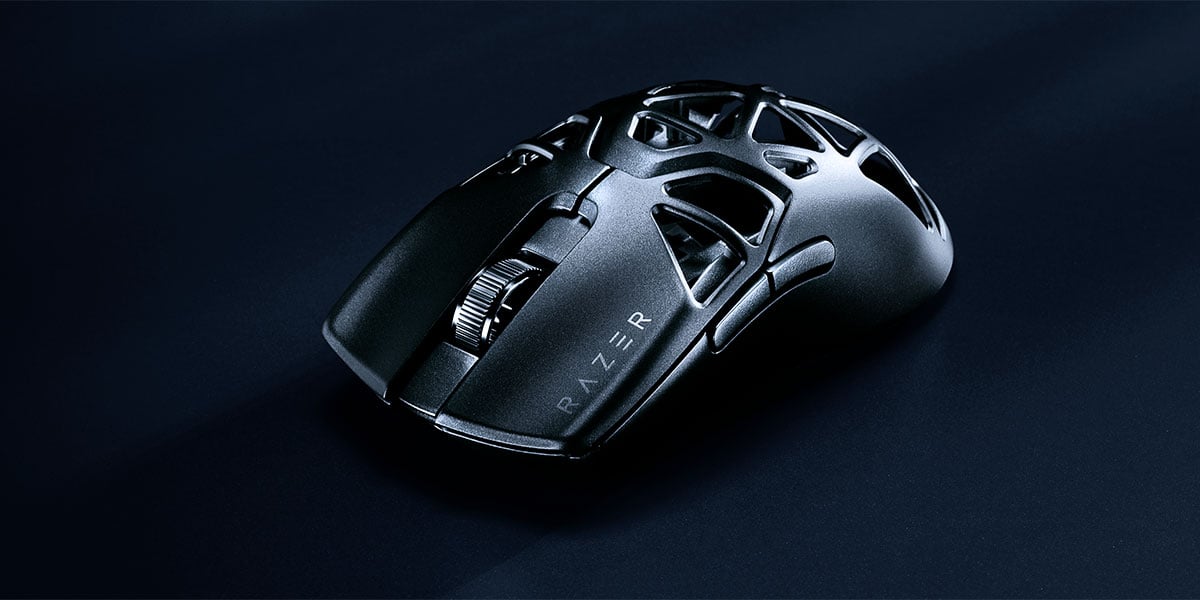 In order to achieve a sub-50g weight, the mouse features a honeycomb design constructed from magnesium alloy using an injection-molding technique. The exoskeleton is then CNC machined and polished prior to painting and assembly, and Razer claims every unit is individually inspected for maximum quality.
That may be true, yet we can only imagine what a nightmare it'll be trying to keep this thing clean – the thought of dirt and grime getting into all those nooks and crannies is already making me itch.
Charlie Bolton, Razer's head of industrial design, claims "Viper Mini Signature Edition represents the most ambitious design and engineering project we've ever undertaken."
"We wanted to push beyond the traditional honeycomb design and this required a material with an outstanding strength-to-weight ratio. After evaluating plastics, carbon fiber, and even titanium, we ultimately chose magnesium alloy for its exceptional properties," adds Bolton.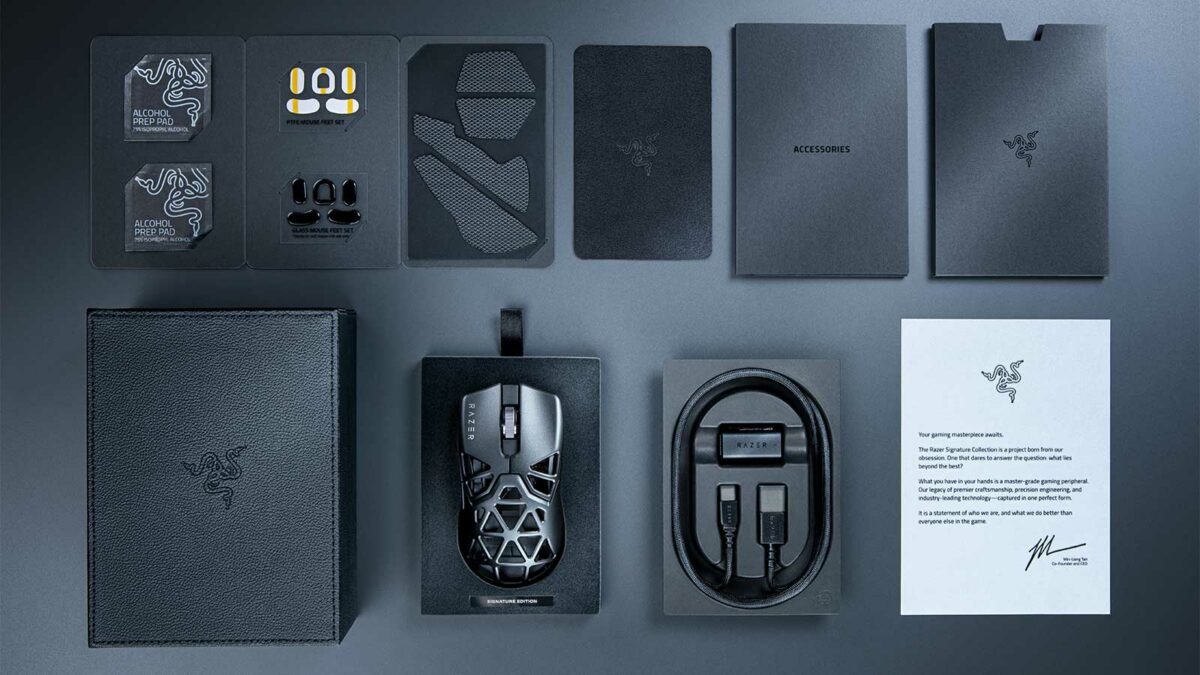 Aside from dazzling presentation and lofty pricing, Viper Mini Signature Edition boasts a 30,000 DPI optical sensor, four buttons, 4,000Hz polling rate and up to 60-hour battery life. A USB-C charging cable gets the mouse up to full capacity in under 90 minutes, and for the first time on a Razer peripheral, the package is backed by a three-year warranty.
Included in the lavish box are two alcohol prep pads, a choice of PTFE or Corning Gorilla Glass 3 feet, two sets of grip tapes, a cleaning cloth, Razer's HyperPolling wireless dongle, and a note from CEO Min-Liang Tan.
There aren't many brands who could get away with a €320/$280 gaming mouse, and though most of us couldn't fathom such a purchase, one should never underestimate the cult of Razer. Full Viper Mini Signature Edition specifications are outlined as follows:
Razer HyperSpeed Wireless and Wired modes
Razer Focus Pro 30K Optical Sensor
Up to 750 inches per second (IPS) / 70 G acceleration
8% resolution accuracy
Razer Optical Mouse Switches Gen-3 rated for 90M clicks
Battery Life: Up to 60 hours with HyperSpeed wireless
True wireless 4000 Hz polling rate with Razer HyperPolling Wireless Dongle
8 m / 6 ft Speedflex Type C cable for charging and wired use
Approximate size: 119 mm / 4.68 in (Length) x 62 mm / 2.44 in (Width) x 39 mm / 1.53 in (Height)
Approximate weight: 49g / 1.72oz (Excluding cable)