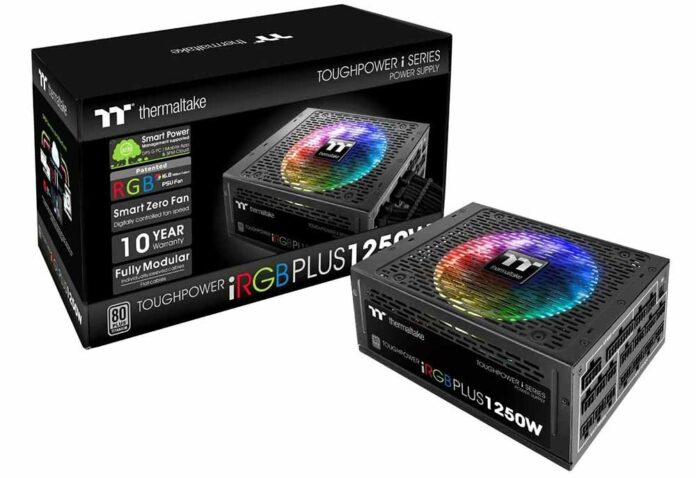 Thermaltake has announced 11 power supplies from three different series with capacities ranging from 750W up to 1,650W.
During its Expo on July 12, 2022, Thermaltake featured a number of items, including AIO liquid coolers, memory, and even keyboards, with the last piece dedicated to the next-gen ATX 3.0 PSU line-up.
The brand showcased three PSU series: Toughpower iRGB Plus for the ultimate no-compromise build, Toughpower GF3 which packs enough power without going overboard, and Toughpower SFX for small-form-factor (SFF) gaming machines.

All of them are fully modular and house 100 per cent premium Japanese capacitors and are ATX 3.0 compliant to support brief high-current demands beyond the rated total power. In other words, the PSU should support peak power excursions of 120 per cent during 100ms, 160 per cent during 10ms, 180 per cent during 1ms, and 200 per cent during 0.1ms of load.
They are also rated for a hold-up time longer than 16ms alongside a voltage regulation under 30mV and ripple noise below two per cent.
Now let's get into more details about each series: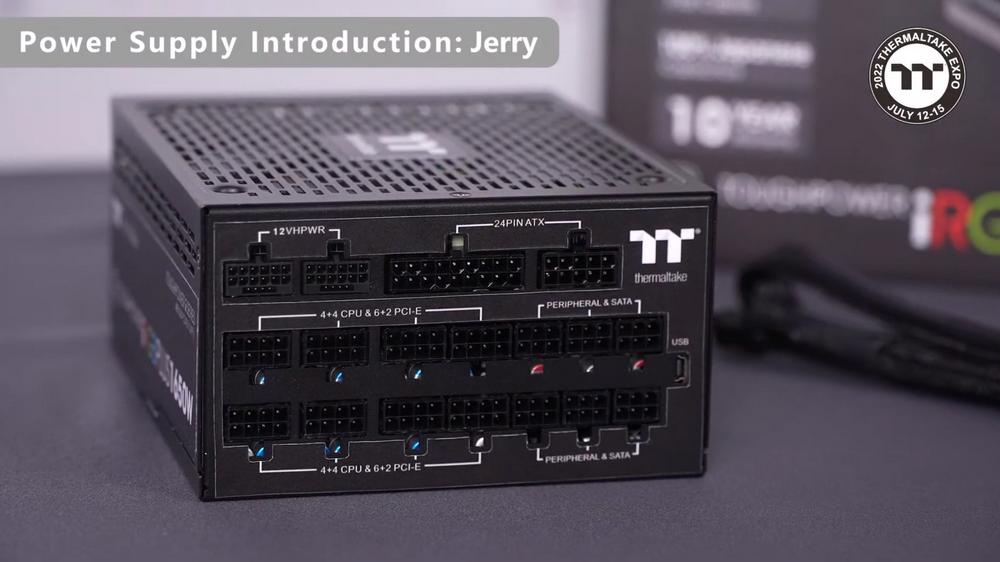 Thermaltake Toughpower iRGB Plus
Two capacities are on offer here – 1,250W or 1,650W. Both are ATX-sized, certified 80 Plus Titanium. They feature two PCIe Gen 5 16-pin (12VHPWR) connectors capable of delivering up to 600W to the graphics card over a single cable, four 4+4 CPU, plus four 6+2 PCIe power, not to forget those six SATA/Peripherals and 24-pin connectors. A large assortment indeed.
For cooling, Thermaltake opts for a 140mm Riing Duo RGB fan, controllable via TT RGB Plus software. The PSU temperature, among other parameters, can also be found there. Moreover, you can check your PSU history data, such as average daily efficiency and consumption in TT Smart Power Management (SPM).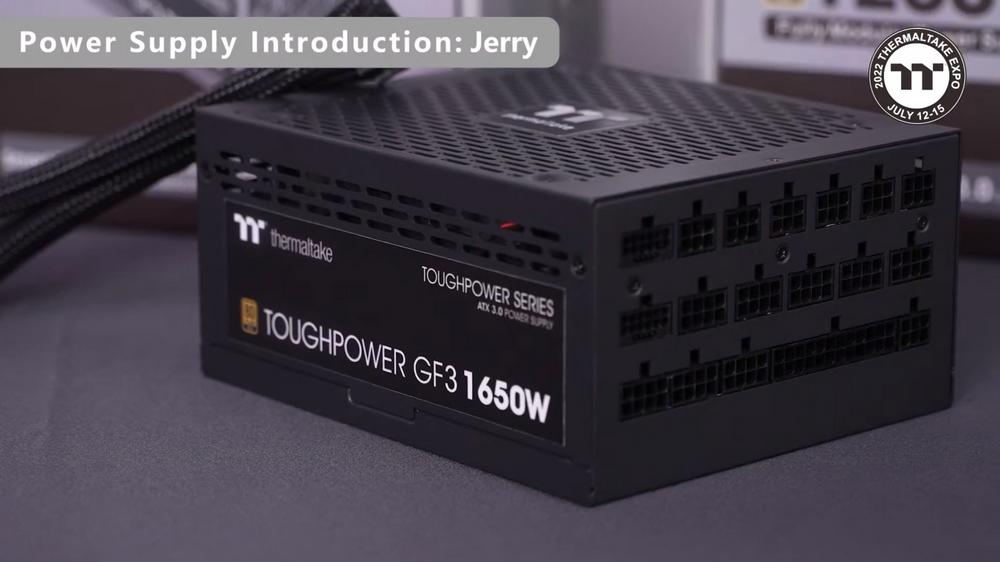 Thermaltake Toughpower GF3
This time six variants are available – 750W, 850W, 1,000W, 1,200W, 1,350W, and 1,650W. All are ATX-sized and 80 Plus Gold certified. The top model includes two PCIe Gen 5 16-pin (12VHPWR) and four 6+2 PCIe power connectors, meaning theoretically up to 1,800W of total power to graphics cards. So, no worries about leftover juice.
To cool these Thermaltake employs a 135mm FDB fan on PSUs up to 1,200W, and a 140mm HDB fan on 1,350W or higher. Thanks to its Zero Smart Fan system, fans are kept off until a 30 per cent load is reached.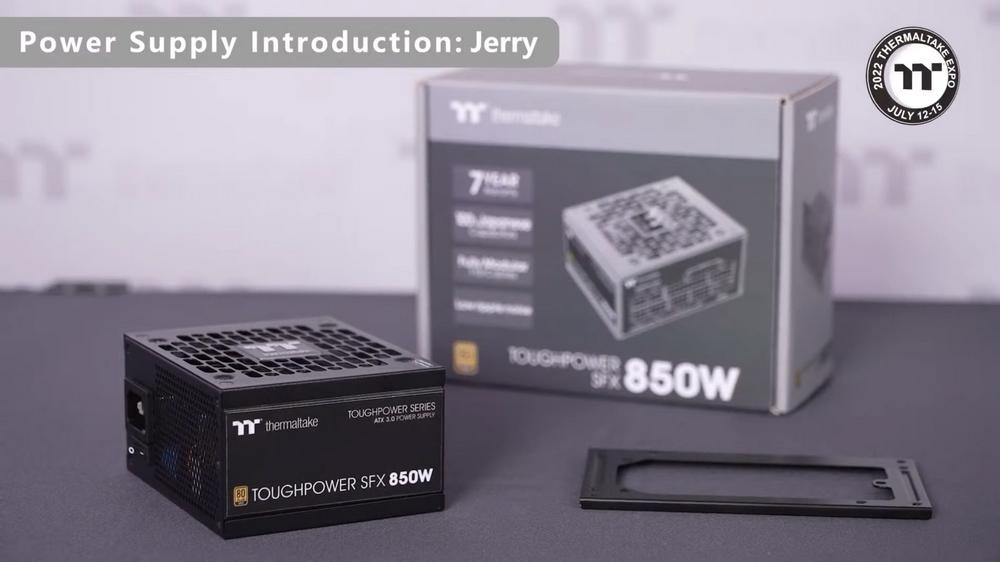 Thermaltake Toughpower SFX
Here we have three models – 750W, 850W, and 1,000W, and all 80 Plus Gold certified. The lower-wattage ones (SFX) measure 125mm x 63.5mm x 100mm, while the top (1,000W) variant (SFX-L) measures 125mm x 63.5mm x 126mm.
This time only a single PCIe Gen 5 16-pin (12VHPWR) is available, probably due to size constraints limiting the number of components able to fit inside.
For cooling there is a 90mm FDB fan on the 750W and 850W, and a 120mm FDB fan on the 1,000W model, staying off until 40 per cent load is reached thanks to their Zero Smart Fan system. These PSUs are delivered with an SFX to ATX adapter.
Phew, that's a lot to get through. In all, the refreshed line-up looks reasonable.