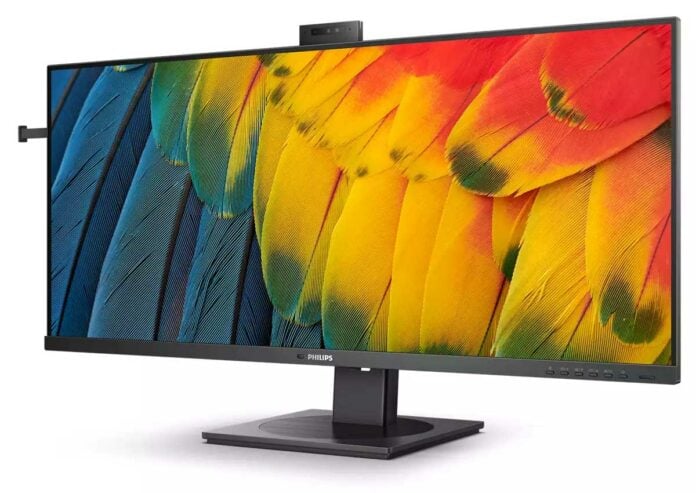 High-end gaming monitors may have occupied the limelight in recent years, but during our conversations with a number of big-name brands, it seems home workers and B2B are going to be key areas of focus for 2023.
We've already seen Dell unveil a jaw-dropping 6K panel that'll cost a pretty penny, and now Philips has expanded its professional range with a 40in ultrawide dubbed the 40B1U5601H. We're pretty sure every letter in that model name means something. What exactly, we can't be sure, but we do have complete specifications to delve through.
Philips' huge canvas presents a 3440×1440 UWQHD resolution at a 120Hz refresh rate that will keep animations looking suitably smooth. A 4ms response time is par for the course on a panel not intended for serious gaming, and peak brightness of just 300 nits suggests that while HDR is officially supported, there's no localised dimming and results will be limited at best.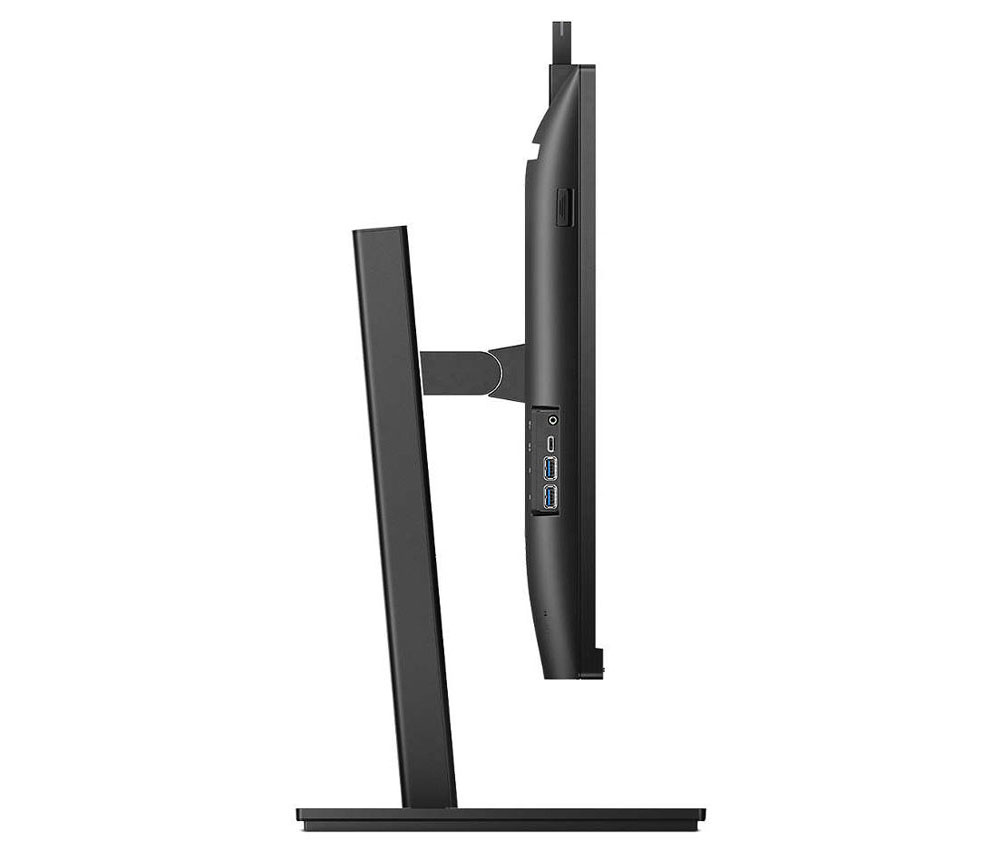 If you can survive the lunchbreak without HDR gaming, there's plenty to appreciate when it comes to getting work done. The 21:9 aspect ratio can be hugely beneficial to certain workloads, the flat anti-glare IPS canvas offers excellent viewing angles without the distortion of a curve, and Philips has put some thought into the overall package, too.
There's a five-megapixel webcam attached to the top of the panel complete with noise-cancelling microphone and IR sensors for Windows Hello facial recognition. A physical switch lets you easily disable the camera entirely for guaranteed privacy, while a pair of onboard 5W stereo speakers ought to be sufficient for the daily Teams calls without the need for additional desktop clutter.
Connectivity includes HDMI 2.0 (limited to 100Hz at native), DisplayPort 1.4 (120Hz) and USB-C with both DisplayPort and up to 100W power delivery for charging compatible devices. A comprehensive USB hub carries four USB Type-A ports, two of which are helpfully positioned on the monitor's side alongside a USB 3.2 Gen 2 Type-C and a headphone jack.
You also get DisplayPort out to daisy chain a second monitor, and Philips' built-in KVM makes it effortless to use a single set of peripherals across two PCs. There's even Gigabit Ethernet to share a web connection between multiple devices; all very handy if you plan to use the picture-by-picture mode on a frequent basis.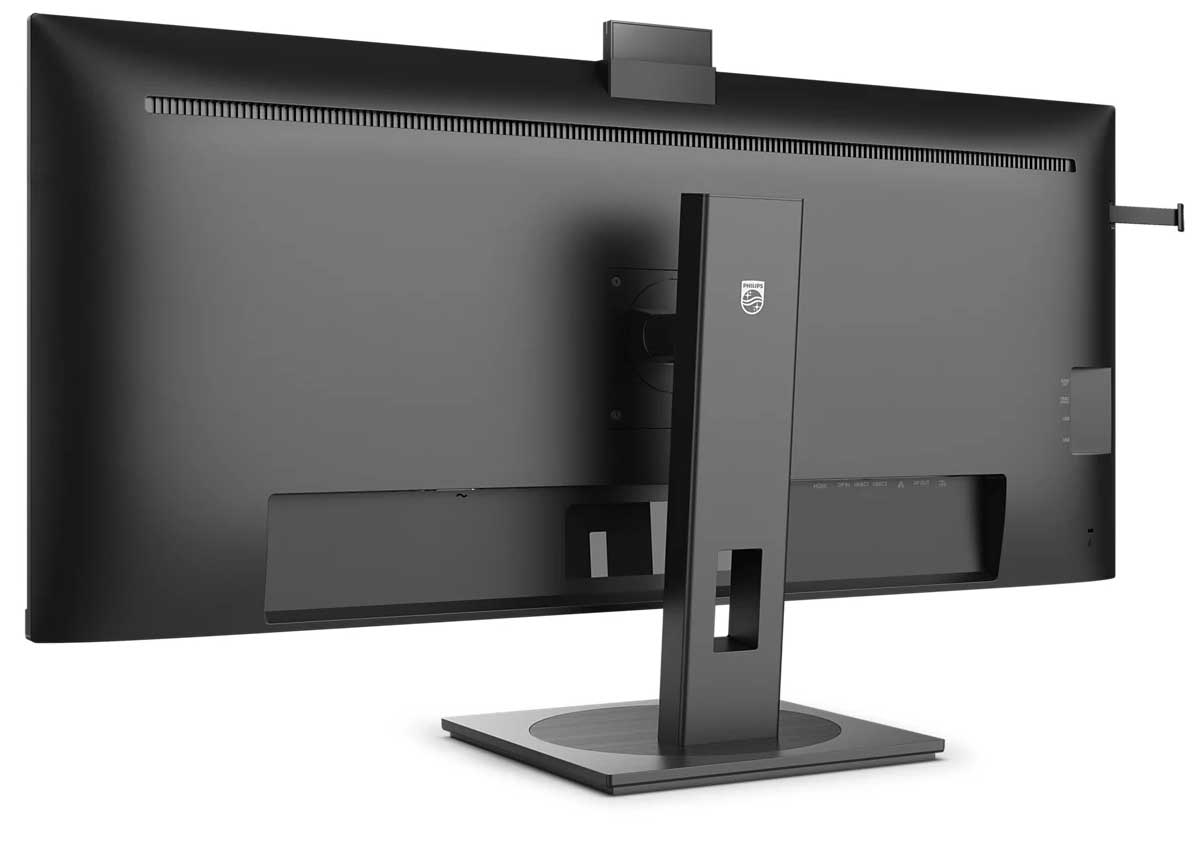 "With this kind visual firepower, photographers, graphic designers, and architects can count on brilliance and accuracy, while financial experts and spreadsheet users of all stripes can enjoy the space that allows them to compare documents side by side with ease," says Philips.
Any monitor serious about work ought to have good adjustability, and the 40B1U5601H ticks the right boxes with a VESA-compliant stand supporting 150mm height adjustment, -5/+30° tilt, and the ability to swivel 180°.
Plenty to like, but a £740 price tag could be a stumbling block for most home workers, and at this size we would love to see a higher resolution. 3440×1440 results in just 94 pixels per inch; 5120×2160 at this screen size would be glorious, but will we see such a product under £1,000 in 2023? Let's hope so.