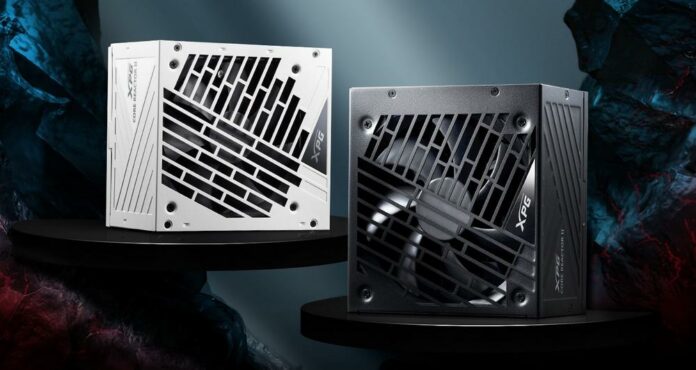 XPG has announced the Core Reactor II Gold PSU lineup featuring 12VHPWR connectivity and Gold efficiency in a wide range of capacities.
Available in black or white, the Core Reactor II series comes in two sizes, 140mm x 150mm x 86mm for 650W, 750W and 850W capacities, or 160mm x 150mm x 86mm for 1,000W and 1,200W. Cooling comes courtesy of a 120mm or 135mm FDB fan, respectively, that only starts rotating after exceeding 40 per cent load – peaking at 1,800rpm when at full tilt.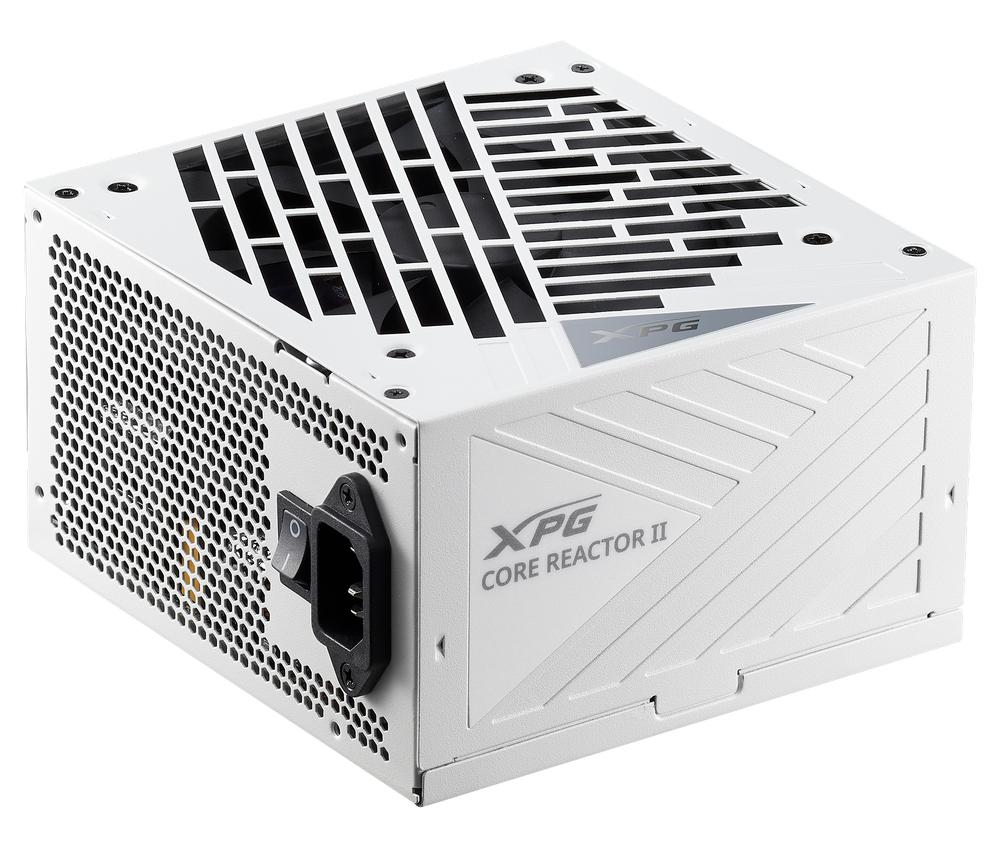 All supplies are ATX 3.0 compliant, achieving up to 91.40 per cent efficiency at 50 per cent load using a 115V source, netting them an 80 Plus Gold efficiency certification. The Core Reactor II lineup has also been submitted to Cybenetics performance testing, though results are yet to be published.
Regarding layout, each model carries at least one 12VHPWR connector, four 6+2-pin, eight SATA, four Molex, and two 4+4-pin CPU EPS, not to forget the mandatory 24-pin. Note that 1,000W and higher variants also bundle a 12VHPWR to 6+2-pin adapter. A complete breakdown of cabling can be found in the table below.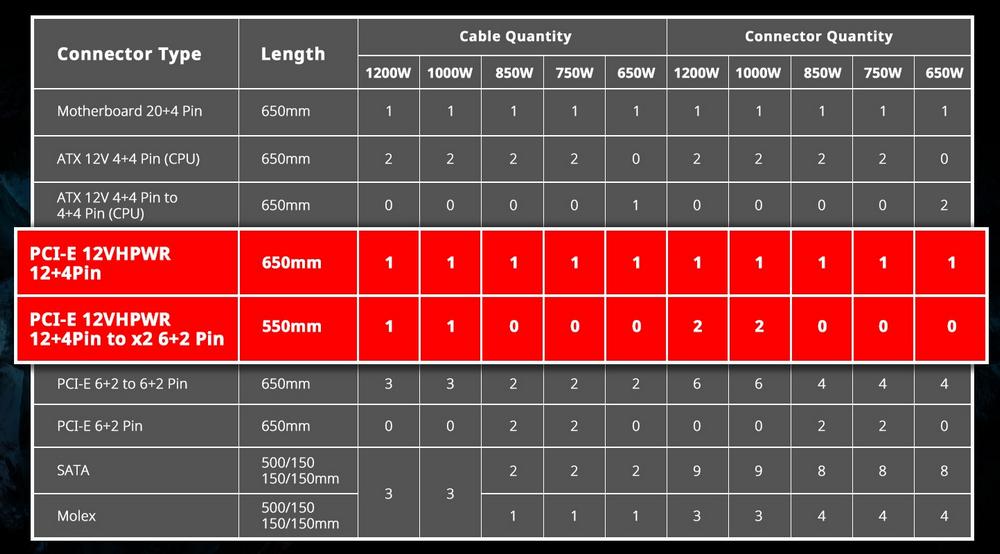 The series include OVP, OPP, SCP, OCP, UVP, OTP, NLO, and SIP protections plus a power factor correction higher than 0.99, and uses 105°C Japanese capacitors for higher stability and reliability. The latter is further cemented by the brand's healthy 10-year warranty. Hopefully XPG keeps the same level of quality as previous Core Reactor models which were highly regarded as some of the best PSUs money could buy.
While XPG didn't indicate any pricing just yet, if retail listings for the original Core Reactor are anything to go by, we can expect somewhere around $90 for 650W, $100 for 750W, and $110 for 850W.