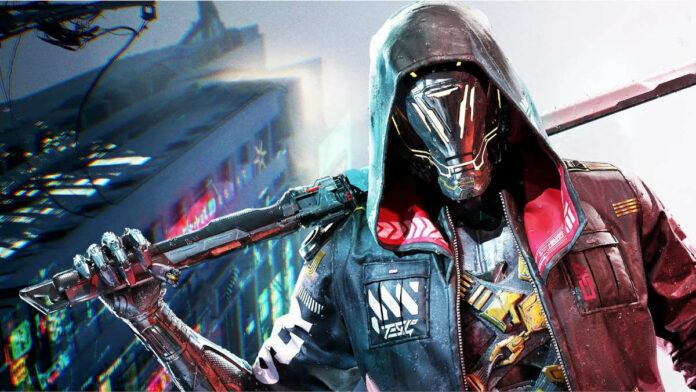 After months in the dark and leaks slowly surfacing from the woodworks, 505 Games has announced the official launch date of action-packed, cyber-ninja sequel, Ghostrunner 2, dropping on October 26.
The announcement was accompanied by an official pre-order launch trailer that features a brooding, bass-heavy voice-over, epic cyberpunk rifts, and stylish gameplay which includes gravity-defying wall running, brutal skull-crushing combat, and fast-paced motorcycle sections. The game looks epic, and while still too early to tell, my gut feeling says it's going to be just as great as the original.
However, let's address the elephant in the room; October looks to be a jam-packed month owing to 10 hotly-anticipated video games that include heavy-hitters Alan Wake 2, Marvel's Spider-Man 2, and Assassin's Creed Mirage. That already seems like a lot of epic titles fighting for your time and money, but things get even crazier when accounting for the month before that, which sees Starfield, Payday 3 and Mortal Kombat 1 all dropping in quick succession in September, as well as CDPR's Cyberpunk 2077 Phantom Liberty expansion launching on September 26. Sheesh.
While it's easy to say you'd better start planning the calendar accordingly, there is literally not enough time, let alone funds, to support and experience every game on the list come launch day. In fact, Starfield alone is touted as being an over-100-hour-long adventure. Looking at the bright side, at least you're spoilt for choice, plus there are at least four titles available day one via Xbox Game Pass, including Bethesda's sci-fi epic.
Nonetheless, pre-orders for Ghostrunner 2 are now live on PlayStation 5, Xbox Series X|S and on PC via Steam and the Epic Games Store. Prices start at $39.99 / £34.99 for the base game, soaring all the way up to $69.99 / £64.99 for the Brutal Edition which includes a season pass, 48-hour early access and a few additional cosmetic goodies.
Just in case you missed it, here are the games and launch dates for the month of October:
Detective Pikachu Returns – October 6
Forza Motorsport – October 10
Assassin's Creed Mirage – October 12
Lords of the Fallen – October 13
Spider-Man 2 – October 20
Super Mario Bros. Wonder – October 20
Cities Skylines II – October 24
Alone in the Dark – October 25
Ghostrunner 2 – October 26
Alan Wake II – October 27