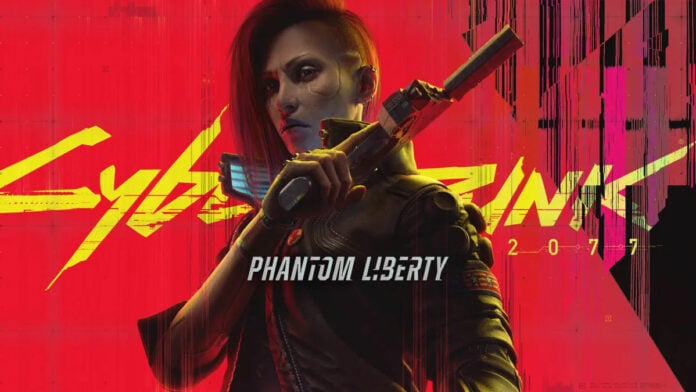 CD Projekt Red has published the PC specs needed to run upcoming Cyberpunk 2077 Phantom Liberty DLC, and they are very high.
The updated requirements now demand at least a Core i5-6700 / Ryzen 5 1600, 12GB of memory, and a GTX 1080 6GB / RX 580 8GB / Arc A380 to deliver 30fps at 1080p low settings. However, maxing things out moves the needle way up to enthusiast territories by soliciting a 24-thread Core i9-12900 / Ryzen 9 7900X, 24GB of memory, and a £1,050 RTX 4080 16GB card to reach 60fps using RT Overdrive settings, and that with DLSS Frame Generation on. Ouch.
Since RT Overdrive is technically limited to Nvidia, the second best setting will be RT Ultra which still calls for the same CPUs, though lowers the RAM needs to 20GB and the GPUs to RTX 3080 Ti / RX 7900 XTX for 60fps at 1080p. As a reminder, previously, the game asked for a Core i7-6700 / Ryzen 5 3600, 16GB of RAM, plus an RTX 3080 to hit RT Ultra settings, at a much higher UHD (2160p) resolution. Clearly, DLSS and FSR will be the saving grace for many players.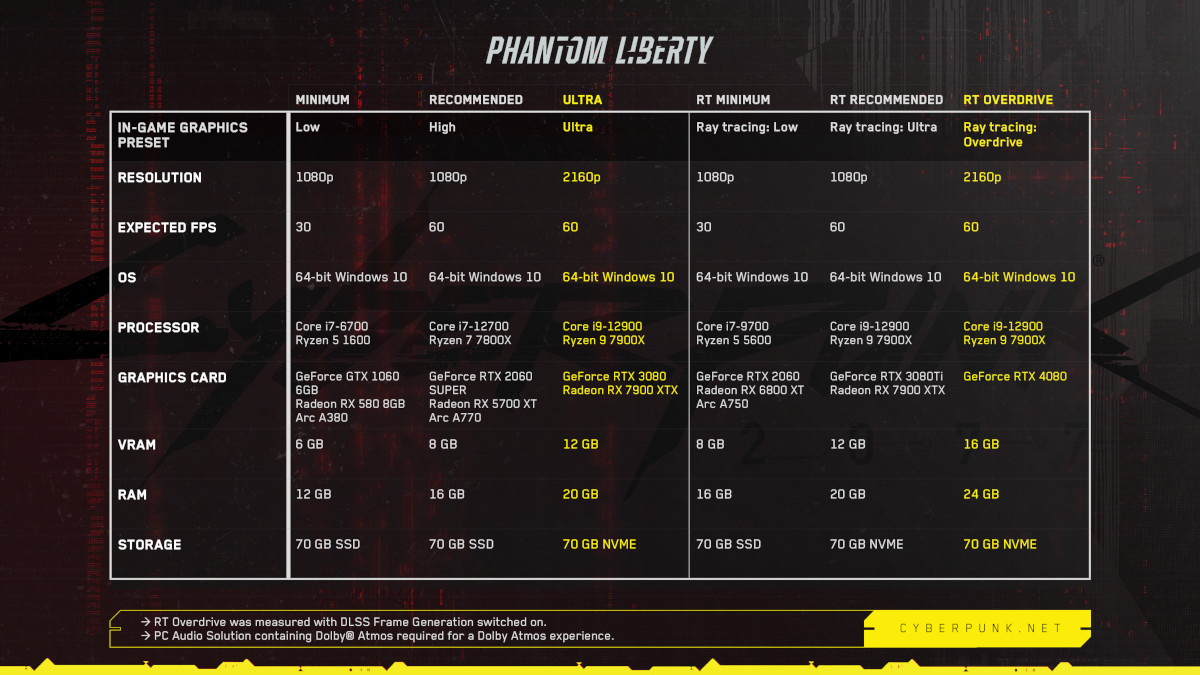 With a bit of luck, the developer is playing safe with these specs, because otherwise merely a fraction of the game owners will max it out. Obviously, some games – Crysis, for example – are built as technology showpieces, meaning that little if no hardware is capable of maxing their setting sliders upon relesae. Cyberpunk 2077 is one of these thanks to its impressive and very demanding RT Overdrive options.
CD Projekt Red indicates that "the new system requirements are designed to be more up to date, adding support to new GPUs not available at launch," highlighting that this "doesn't mean the game will stop working on the previous minimum requirements." Moreover, like Bethesda with Starfield, CD Projekt Red is also recommending an SSD for this upcoming expansion.
Cyberpunk 2077 Phantom Liberty is out September 26 on PC, Xbox Series X|S, and PS5.