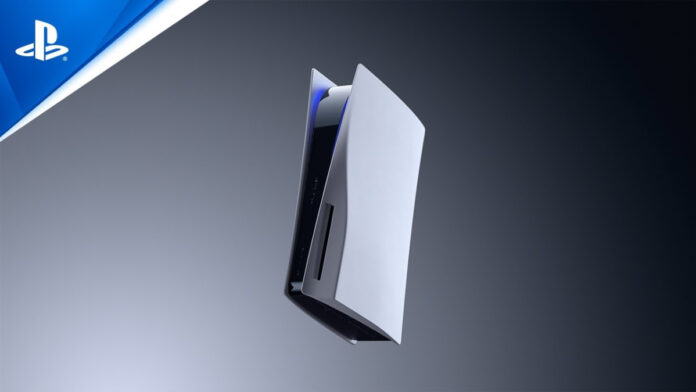 Sony might be gearing up to launch a trio of INZONE H-series headsets. A new leak has provided some useful information and cool new images of the headsets in question. The new headphone brand will join Sony's existing Pulse3D headphones and is designed to work perfectly with PlayStation 5.
Information comes prominent platform 91mobiles, via well-known tipster Onleaks, who has graciously offered us a glimpse of new images revealing overall design and a titbit of specifications regarding unreleased H-series headphones.
The series includes a trio of headsets, specifically INZONE H3, H7 and H9. The H3 seems to be the lower-tiered, budget-friendly version, and is the only wired peripheral of the bunch.
H3 analysis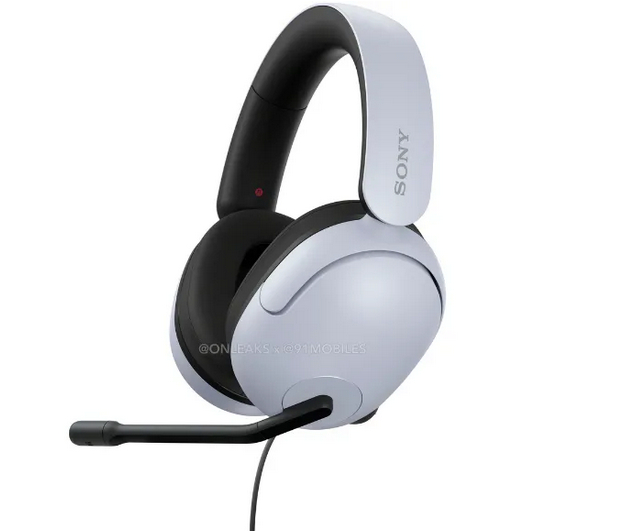 It features a dual-tone design, with a matte white finish, and accompanying black foam headband. A Sony logo adorns the headband and what seems to be a circular red 'R' symbol inside indicating the right earcup. The earcup itself seems to be made of black vegan leather and is oval in nature. The left side features both a boom-style microphone and wired connection. Whether the mic is removable remains to be seen, though it looks rotatable, and it might carry a mute function when lifted away from your mouth.
Though it's not clear which headset the image is take from, the left earcup includes a USB-C connection with accompanying LED indicator, next to a NC/AMB button to switch between Noise-Cancelling and Ambient Mode, and finally a volume wheel. The leak claims H3 comes with a USB splitter cable inside the box.
H7 and H9 analysis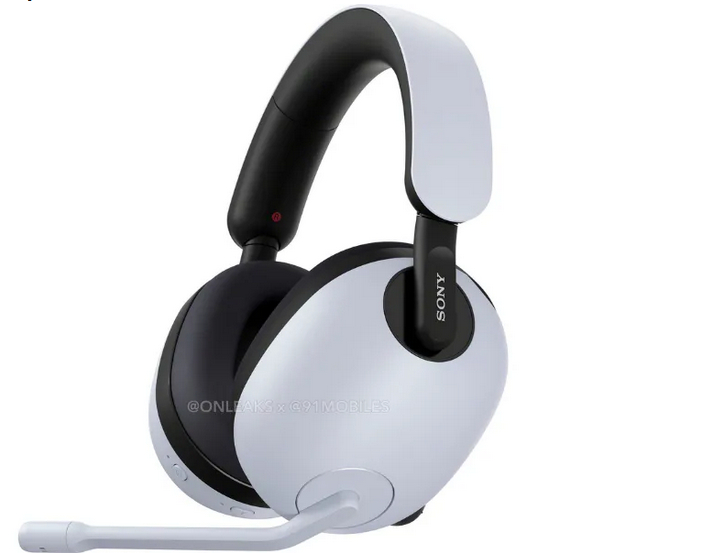 INZONE H7 and H9 carry largely the same design, and now feature what looks like a black rotatable stem connecting earcups to the headband, with a Sony logo emblazoned on it. This design language is prominent element used by many manufacturers to differentiate the 'cheaper' version to the more premium, top-tier edition.
The boom mic appears to be white on both headsets, with the right side housing a game/chat button, a Bluetooth pairing button, and a power on/off button. We assume the volume wheel and USB-C charging port remains on the left side below the mic. The H9 also features a blue led ring where headband meets earcup.
H7 touts the best battery life, possibly due to featuring smaller drivers than the most expensive version, and the leak states H9 exclusively features noise-cancelling sound, though all three headsets are confirmed to include 3D spatial sound. The leaker further claims H7 and H9 arrive with a USB Type-C cable and USB dongle for PC connectivity.
It will be interesting to see how accurate the leak is, assuming Sony does unveil the products next week. Additionally, Sony is also set to introduce new monitors designed specifically for PS5. Information is scarce, but monitors are said to range from 1080p/240hz to 4K/144Hz variable refresh rate displays, with support for DisplayHDR400 and DisplayHDR600, respectively. Though as you know by now, all information should be taken with a grain of salt.