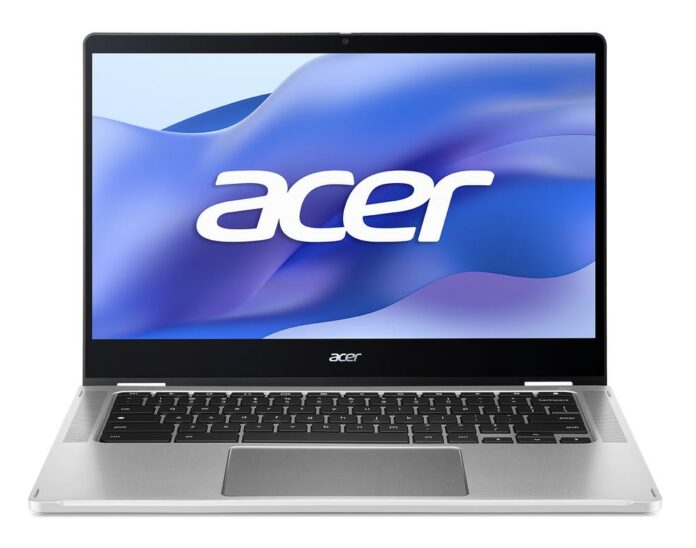 Acer announces the latest iteration of Chromebook Spin 514, a 14in, 360-degree convertible laptop running Google's Chrome OS and featuring optimised versions AMD's Zen 3 CPUs.
Making it noteworthy, this new notebook comes with AMD's new C-series Ryzen 5000 processors, designed specifically for Chromebooks to achieve an optimal balance between performance and power consumption.
Based on AMD's latest announcement, Acer's Chromebook Spin 514 (CP514-3H) will most likely start with a 15W 2-core/4-thread Ryzen 3 5125C processor in the low end, with the possibility to go all the way up to a 15W 8-core/16-thread Ryzen 7 5825C.
Regarding baked-in graphic performance, these APUs offer between three to eight Vega-based GPU cores depending on the models, providing a nice uplift at the high end.
As for memory and storage, looking at previous Spin 514 notebooks, we expect at least 8GB of LPDDR4X alongside 128GB of eMMC. Hopefully, Acer plans something more powerful, perhaps 16GB of LPDDR4X and 256GB SSD.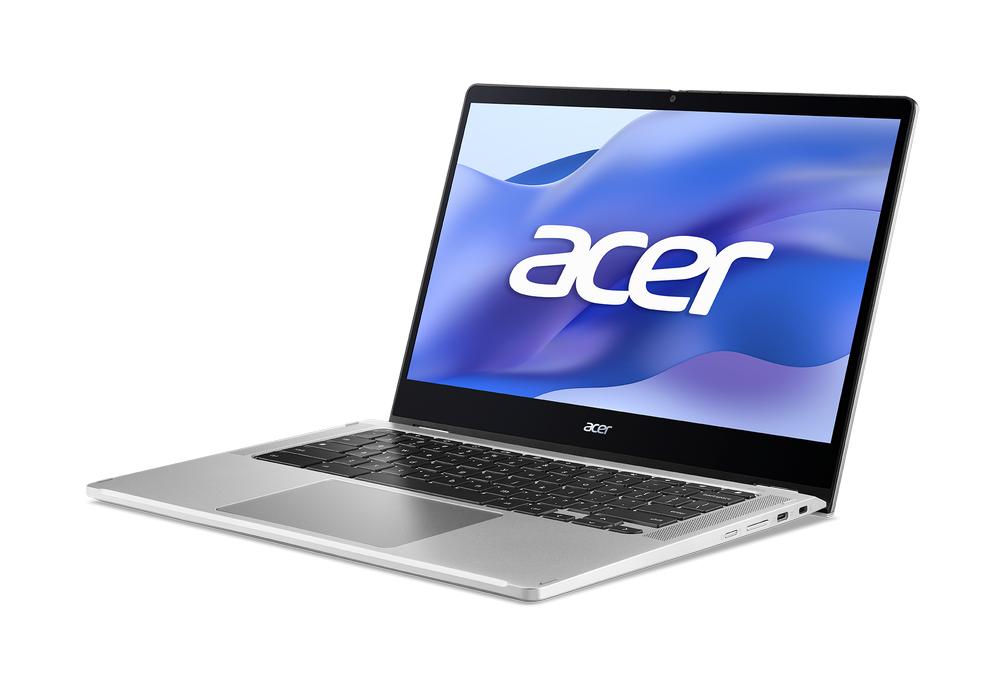 Now let's get into what consumers will see and feel in day-to-day use. Battery longevity is rated at 10 hours, which is respectable but not outstanding. Next is the screen, a 14in 16:9 IPS panel with touch support running at a FHD resolution while covering 100 per cent sRGB gamut. Finally, there's a FHD webcam for meetings/video calls.
Design-wise, the Acer Chromebook Spin 514 is hewn mainly of aluminium, meeting MIL-STD-810H durability standards, and features Corning Gorilla Glass for extra screen durability.
For connectivity, Acer packs two USB Type-C, one USB Type-A, one optional HDMI port, a headphone jack, Wi-Fi 6 and probably Bluetooth too.
The Acer Chromebook Spin 514 will be available in both standard/enterprise models, starting at £699 and £799, respectively.